Winter Maintenance Tips for High-traffic Wheelchair Ramps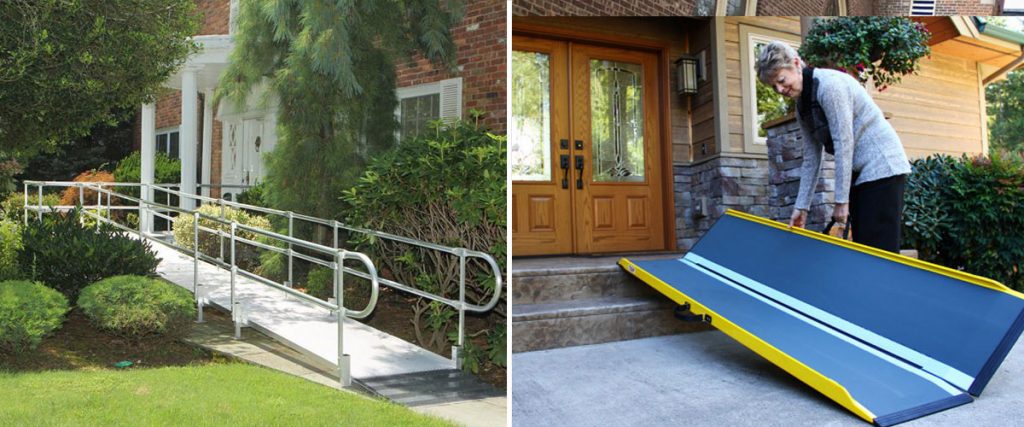 The beauty of cold winter months – with ice and snow all around can be quite exciting. But, snow fall, freezing rain and icy pathways can make walking treacherous. Snow can quickly cover important home entryways including stairs, walkways, and driveways. It can create an unsafe environment for everyone. With these looming winter concerns, the first thing you should be concerned about is your loved ones with mobility concerns. As per reports, the risk of injury due to slips and falls increases during winter months. Common winter-related accidents include – wheelchair users getting stuck in the snow, difficulty ascending ramps, inclined platforms, frozen wheelchair/scooter batteries, slipping on the ice and cold hands while using controls or push rims. In most areas, the winter season brings new safety issues and methods of operation.
Between the increased darkness and slippery surfaces that accompany wintertime, it is important for wheelchair and mobility scooter users to take adequate safety precautions to winterize their wheelchair ramps. Considering some important safety aspects during winter while operating the accessibility equipment can help create a positive experience for people who use the device. Here discussed are some important tips for maintaining a high-traffic ramp during the winter time–
Be proactive – Always keep track of weather updates in your area as this can help organize preventative measures before the snow or ice hits. In most cases, products that help prevent the build-up of ice for all types of surfaces can be applied before ice and snow accumulate. If snow does accumulate, make sure to clear the same as soon as possible and stay alert to keep the snow cleared with a shovel.
Identify your surface – Certain surfaces like aluminum, wood (in particular) can be extra slippery, especially during winter and icy weather. If your ramp doesn't have a grippy surface, use traction paint or strips – that have a rough grippy surface (much like sandpaper) that help prevent slipping. However, ramps with a sandpaper type grip surface shouldn't be left out in wet weather as rain can cause the grip surface to break up.
Keep the Ramp Clear of Snow and Ice – Most types of ramps can be used in poor weather conditions like rain, snow, and ice. However, they can still cause problems if too much snow builds up. Too much snow or ice on a ramp can create a slippery surface, which can be hazardous for both forklifts and foot traffic. Make sure that a ramp is cleared of snow before being used.
Invest in a Snow Broom – Keeping a thick-bristled push broom can help easily sweep snow off from a ramp or stair system. Make sure to use a plastic shovel at first to clear large piles of ice. Then, the push broom can be used to clear snow that is stuck between the tread's grooves. With the grooves cleared, an aluminum ramp can offer a better grip for slippery wheels or shoes, resulting in a safer experience for all. However, it is best to avoid metal shovels as this can cause scratch and dent on the ramp surface as snow is scooped away.
Use Non-corrosive Ice Melt – To melt dangerous snow or ice accumulation, use non-corrosive ice melt that will not deteriorate the ramp's finish when preparing the equipment for harsh weather conditions. Sprinkling a layer of Magnesium Chloride salt substitute on the access solution help melt snow or prevent ice accumulation.
Use Lights – As winter days involves more hours of darkness, make sure to use plenty of lights for better visibility during ramp usage. Make sure to illuminate all areas with a loading ramp so that forklift drivers, truck drivers, and other workers can clearly see the task at hand.
Cover Ramp – Make sure to keep your ramps covered when not in use as this can keep the equipment dry at all times. This can help extend the life of your ramp.
Get a grip – Provide an extra grip on your ramp with substances such as sand, ash and even cat litter. All of these substances can help prevent slipping in icy weathers. Try to stock these products if weather reports indicate there may be chances of snow or ice.
Ice and snow can make simple journeys difficult. Considering all the above-mentioned tips is crucial for wheelchair or mobility scooter users to easily and safely use ramps during winter time.
Deciding on the safest accessibility ramp options, especially when it comes to the colder months and hazardous weather can be challenging. When it comes to choosing the right wheelchair ramp, there are many variables to consider. The location of the ramp, extent of usage and how well the ramp can be maintained are some of the key factors. In addition, cost also plays a crucial role as the construction of each type of ramp and materials used – be it aluminum ramps or wooden ramps – it varies. When in doubt, contacting an experienced and knowledgeable accessibility equipment contractor can help determine the best ramp type matching your needs. National Seating & Mobility can provide the services of factory-certified service technicians, who will evaluate your property to determine the right ramp and install it. Right from custom, modular and portable ramps, they can guide you to the safest and most affordable option for your needs and also provide efficient installation support to set up the equipment.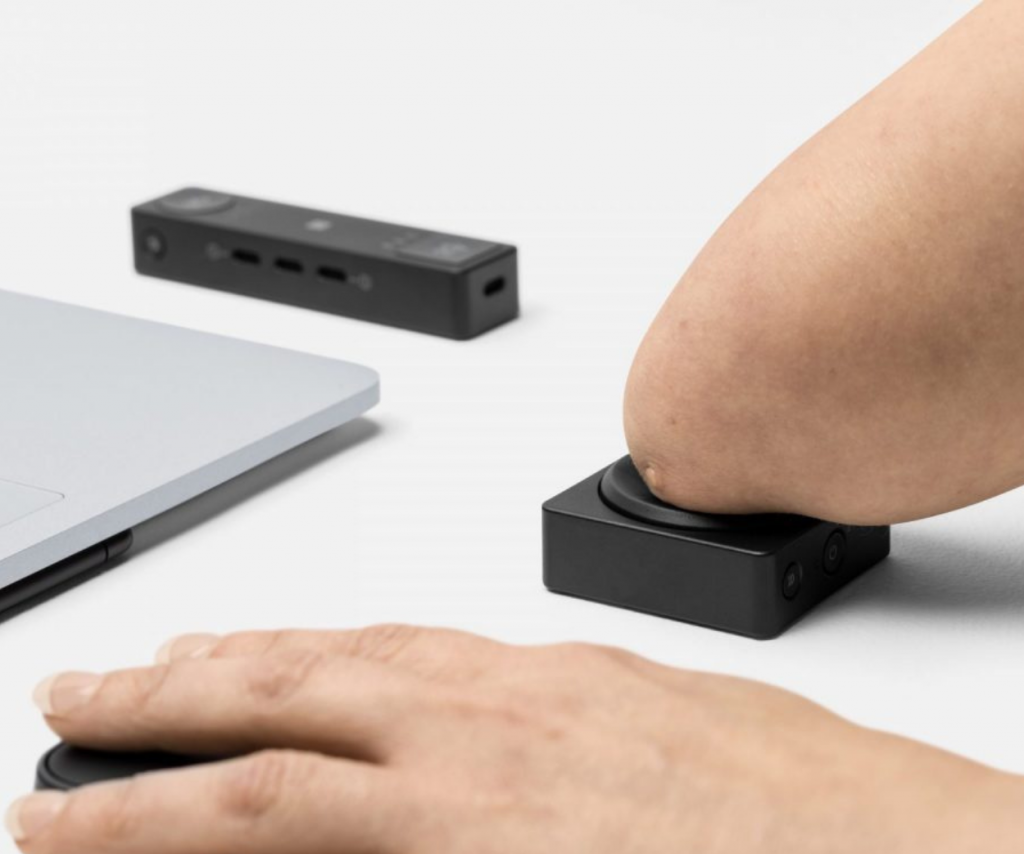 Both Apple and Microsoft recently announced accessibility tech updates designed to better meet the needs of the disability community These include: Door Detection, a navigation…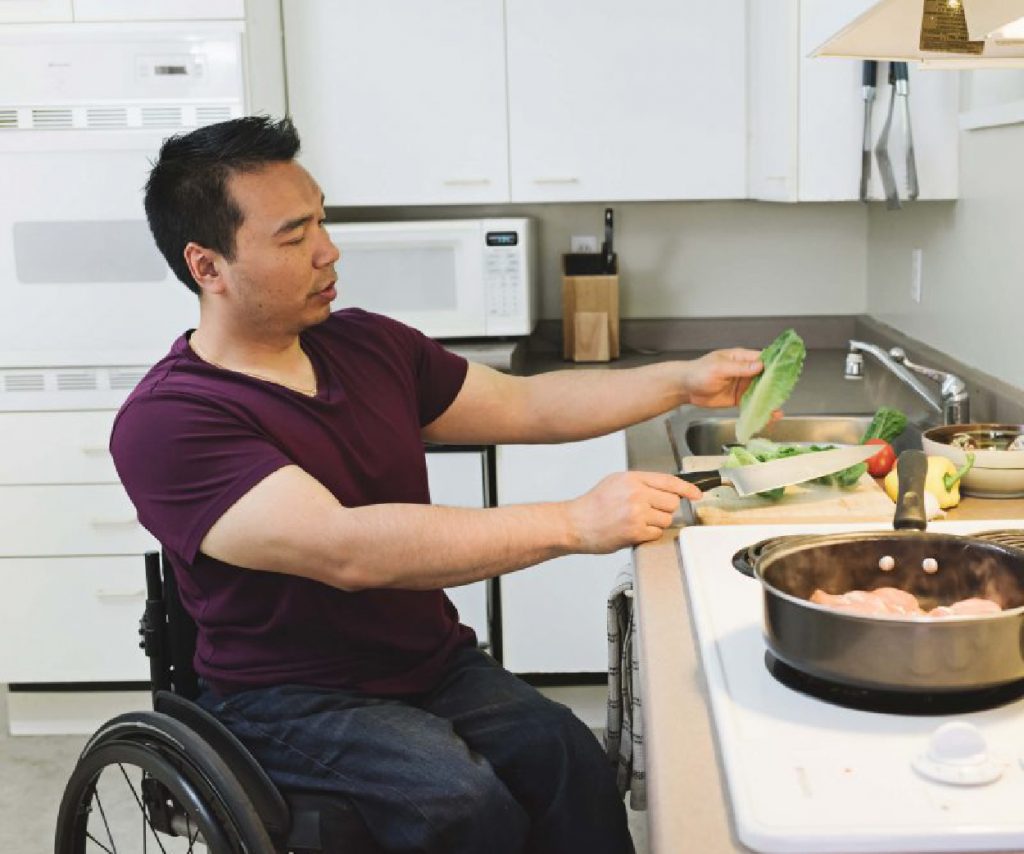 BUDGET FRIENDLY IDEAS FOR CREATING ACCESSIBLE HOMES Inaccessibility tends to show itself in the details, and they're often hardest to spot at home. Since it's…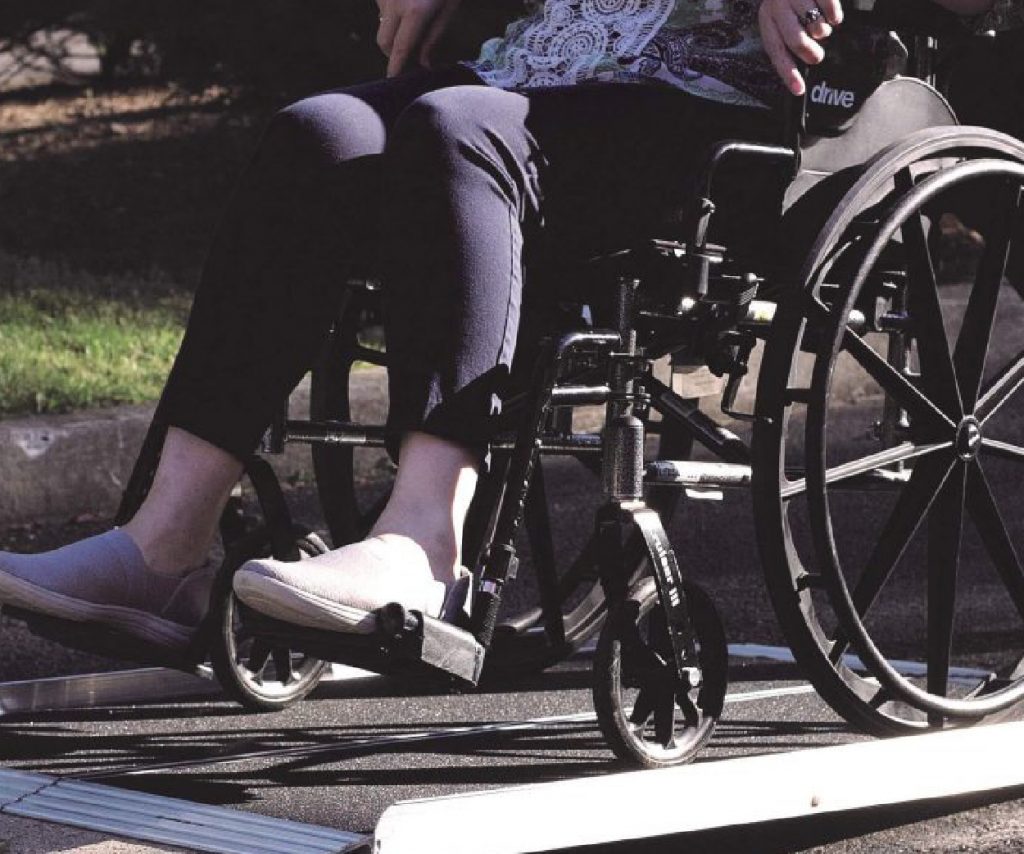 A reliable portable ramp can help make living your life to the fullest a little easier, no matter where you travel. Portable ramps come in…