Rental Ramps – Safe, Temporary Accessibility Solution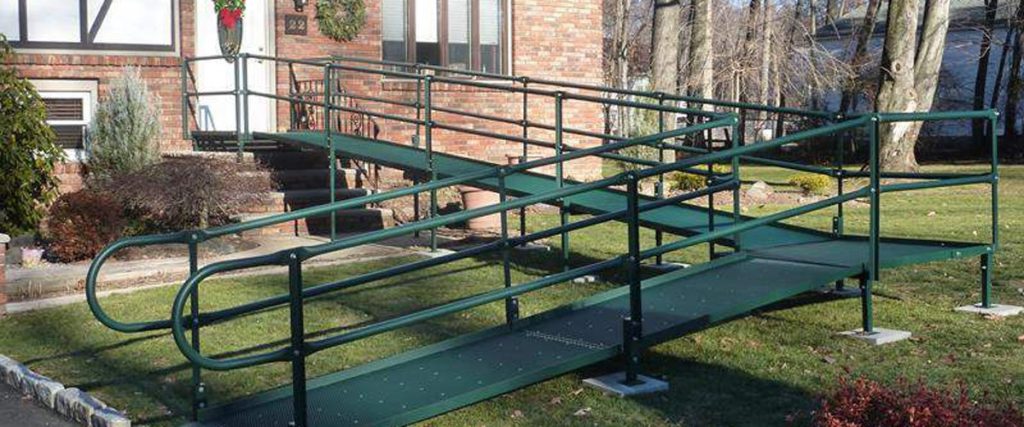 If your requirement for a ramp is temporary, then renting is the best option. Usually, rental ramps are beneficial for
House guests with disabilities
Rental properties
Short-term rehabilitation
Recovery after a surgery
Special events such as graduations, weddings, elections or social gatherings
You can hire high quality DIY (Do-It-Yourself) modular handicap wheelchair ramps from National Seating & Mobility. DIY modular ramps enable you to set up a ramp on your own. The ramp kit consists of all parts and pieces and the installation guide offers you installation directions and planning tips, so that you can build a ramp 'out of the box'. Made of durable, lightweight aluminum, these modular ramps will not rust, rot, or decay. They can be easily and quickly installed. Moreover, they can be removed after use without disturbing your property.
Benefits of Modular Ramps
100% maintenance free.
Clean and modern appearance.
Customized to suit your needs.
Skid resistant surface protects from slipping and falling.
Strong, affordable and efficient.
Conveniently accommodates 800 pounds of weight.
No formation of puddles.
Installed in your commercial as well as residential settings.
DIY Modular Ramp Models
There are various models available and you can choose one that best fits your building:
Straight ramp with or without platform
Turn platform with ramp
Turn ramps to existing landing
Turn ramps to second platform
Turn back layout
If you want to use a wheelchair ramp for 6 to 8 months, then opt for a rental ramp offered by National Seating & Mobility. National Seating & Mobility offers ADA (Americans with Disabilities Act) compliant DIY modular ramps for rent. Their certified technicians will evaluate your property to determine the suitable ramp rental solution. They can install your device within 24–48 hours from the time they visit your home. Once the installation is completed, you will be informed so that a final walkthrough can take place to ensure your satisfaction with solution. Furthermore, you can rent a modular ramp and then convert part of your rental costs towards the purchase price if you need the ramp for a longer period.
Did you know that 55% of all senior fall injuries happen inside their house?* As people age, they often lose some level of mobility, strength,…
Talking to your aging loved ones about their mobility challenges can be difficult. After all, you've likely spent your whole life seeking advice from your…
How NSM client Brandon Winfield is using technology to help make the world more accessible As creator of the iAccess.Life app, Brandon Winfield is used…