Remote Controlled Secure Door Opener Installation in Middlesex County, NJ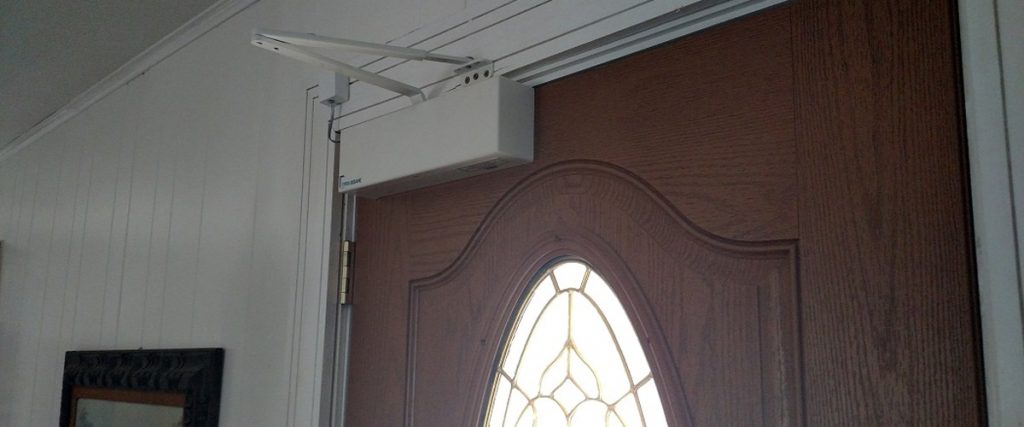 Overview
Ranging from stair lifts to door openers and safety bath products, National Seating & Mobility provides comprehensive installation support for all products that improve accessibility in residential as well as commercial buildings. A client from Middlesex County, NJ who used a power chair was having trouble opening and closing the door while moving in and out. We installed a remote controlled door opener for this homeowner that made the transition through the door easy.
Challenge
This client uses a power chair and found the movement in and out quite difficult. He approached National Seating & Mobility requesting a solution that would ensure an easier transition.
Solution
Our professional technicians installed a remote controlled secure door opener that made the transition through the door a simple push button operation. Now getting in and out is simple for this client with one press of a button on a remote.
Get in touch with us for similar installations. We offer customized installation support.
Did you know that 55% of all senior fall injuries happen inside their house?* As people age, they often lose some level of mobility, strength,…
Talking to your aging loved ones about their mobility challenges can be difficult. After all, you've likely spent your whole life seeking advice from your…
How NSM client Brandon Winfield is using technology to help make the world more accessible As creator of the iAccess.Life app, Brandon Winfield is used…