Make Public Buildings Accessible with Bruno 3-Gate Commercial VPL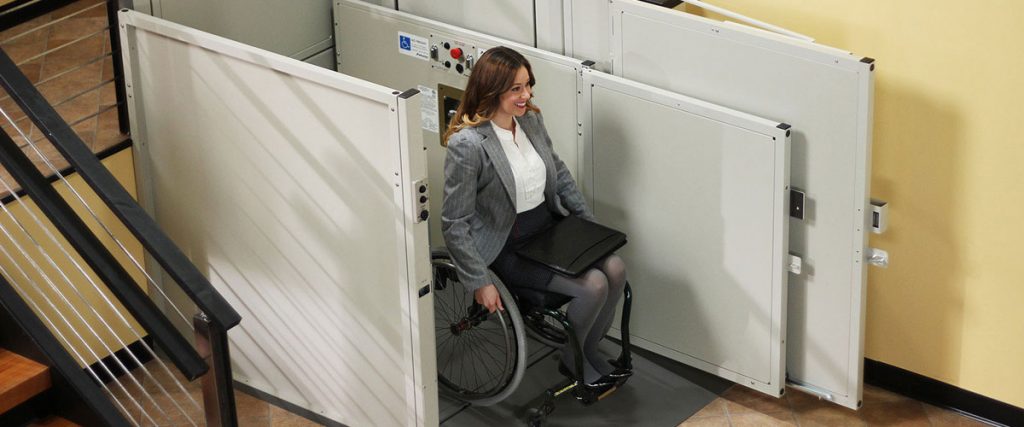 Wheelchair users and mobility scooter users often find it difficult to access stairs in commercial or public buildings. With commercial wheelchair lifts, users can enjoy safe and low-rise travel in these buildings, without having to get out of the wheelchair. They simply need to roll the wheelchair on to the platform provided. In addition, wheelchair lifts require less space than a ramp, and are easy to install and configure. National Seating & Mobility offers top models of commercial wheelchair lifts with advanced safety features that help people enjoy a safe and convenient ride. Bruno 3-Gate Commercial VPL is one such unique model that is ideal for use in churches, schools or businesses.
Featuring a maximum weight capacity of 750 lbs (340 kg), the 3-gate (toe guard) lower enclosure system provides a full barrier at the lower landing with no access under the lift for maximum safety. The vertical platform lift is driven by a reliable, quiet ACME screw-driven DC motor with full-time battery operation for access even during power outages.
Integrated with a fixed ramp, the lift comes with powder-coated paint for weather-protected controls. Top landing gate includes call/send controls with key and mechanical interlock or electrical strike interlock (ESI). The 3-Gate wheelchair lift is equipped with a wide range of safety features – emergency stop switch, audio/visual alarm, bottom platform safety panel, paddle landing controls on the platform, flush mount doors with interlock facility, top and bottom limit switches, upper/lower final limit safety switches, and secondary grab rail. Some of the other standard features include –
Power system model – 1/2 hp DC motor (includes 17AH batteries)
Power assisted door/gate operator
Cold weather package recommended if operating in temps below 20oF (-7oC)
Automatic folding ramps
ADA-compliant telephone kit
Accommodate several platform sizes and configurations
Access up to 53 inches
42″ (1067 mm) high, solid, side platform walls
36″ x 48″ (914 mm x 1219 mm) non-skid platform
"Stay-dry" platform canopy
Choose a Reliable Dealer in New York
If you are planning to purchase Bruno 3-Gate Commercial VPL, find a good dealer. With National Seating & Mobility, you can buy top quality products at competitive prices. Also, efficient post-purchase support related to repairs, installation and annual maintenance for reasonable charge will be guaranteed.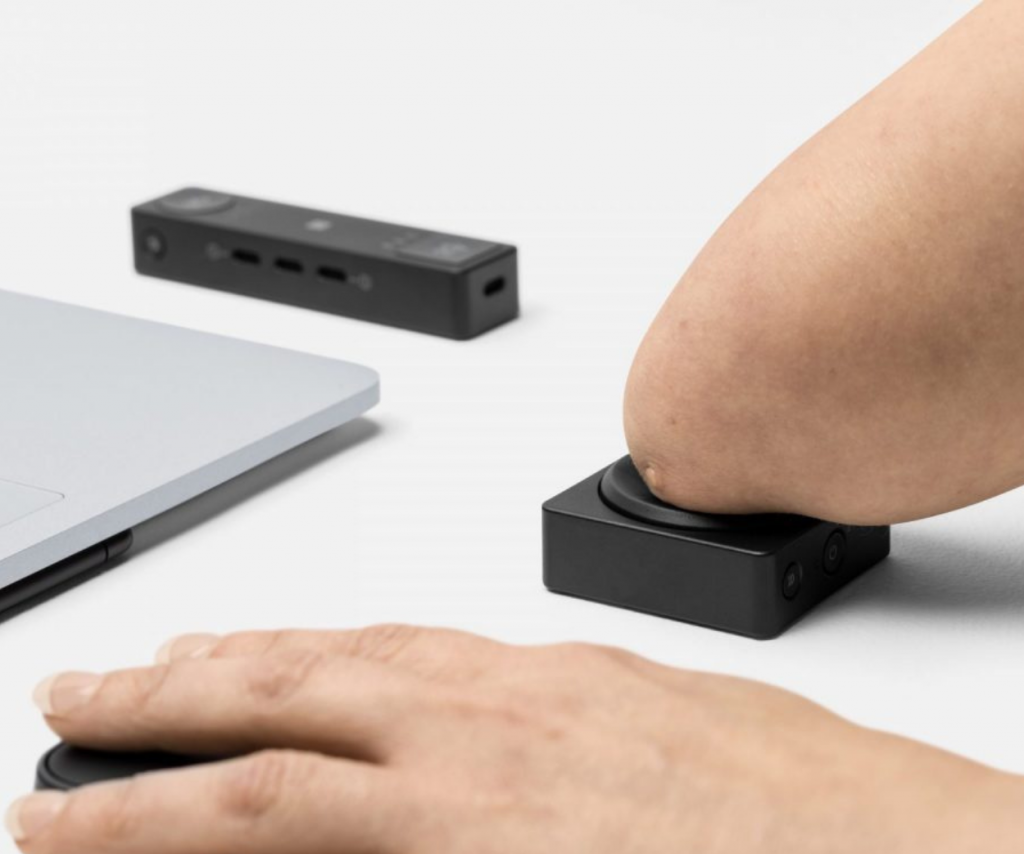 Both Apple and Microsoft recently announced accessibility tech updates designed to better meet the needs of the disability community These include: Door Detection, a navigation…