Bruno Stair Lifts Featured as Best Space-Saving Stair Lifts 2021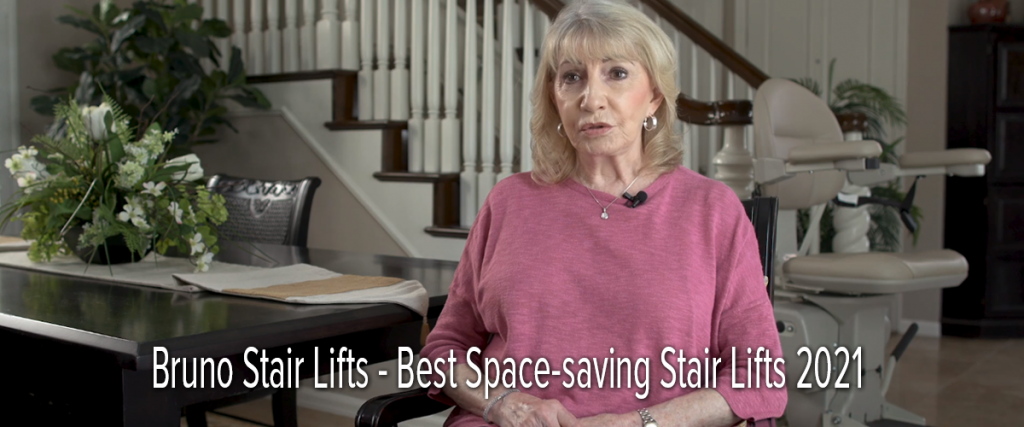 As you know, stair lifts serve as a great relief for those with limited mobility caused by age or a chronic condition. Thousands of stair lift models are available in the market now and choosing the right model is quite strenuous. Verywell health has highlighted the best 5 stairlift companies of 2021. Bruno stairlifts has been reported to be the best space saving stairlifts in this report.
While the best space-saving straight stair lift is reported to be Bruno's Elan, Bruno's Elite Curved Stair Lift is the best space-saving curved stair lift. Both these stairlift models come with unique and advanced features that improve accessibility for mobility-challenged individuals.
Best Space-saving Straight Stair Lift: Bruno's Elan
This popular American-made straight stairlift features a stylish design, high-quality functionality and hassle-free operation. Its narrow vertical rail design provides plenty of open space on the stairs for other family members. Designed for straight indoor staircases, this reliable stairlift comes with
300 lb. lift capacity (136 kg)
Covered gear rack for clean appearance
Armrest control plus two wireless remotes
Limited Lifetime Warranty is available. Its seat even rotates 90 degrees to further maximize space when getting into or out of the chair. Elan's standard safety features include a retractable seat belt and obstruction sensors that stop the lift when it detects an obstacle on the staircase, and a continuous-charge battery that removes any concerns related to electrical outages.
Best Space-saving Curved Stair Lift: Bruno's Elite Curved Stair Lift
Bruno Elite Curved stair lift delivers an unmatched smooth, quiet ride from start to finish. This top-selling curved stair lift is ideal to wrap around staircases with multiple landings or changing directions. It has comfort-driven features – a luxury seat cushion, which is larger than the smaller Elan version at 21.5 inches wide and 16 inches deep. The back and armrests also have more cushioning than the Elan.
Safety features include:
Two, 12-volt batteries – charge at the top, bottom, or at the mid-run of the glide rail
Swivel offset seat to make entering and exiting the chair more convenient and safe
This stair lift's optional overrun park position customizes the glide rail to overrun the staircase by a few feet, so that the user gets in and out of the chair on a secure landing away from the top of a staircase.

By John V. Mock, National Seating & Mobility Central Region Market Development Director With reimbursement leveling off or even falling, therapists are working harder than…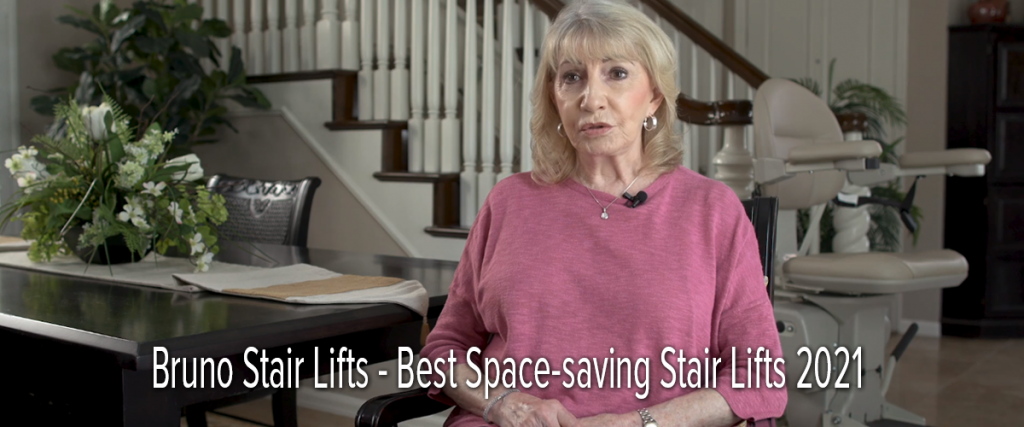 As you know, stair lifts serve as a great relief for those with limited mobility caused by age or a chronic condition. Thousands of stair…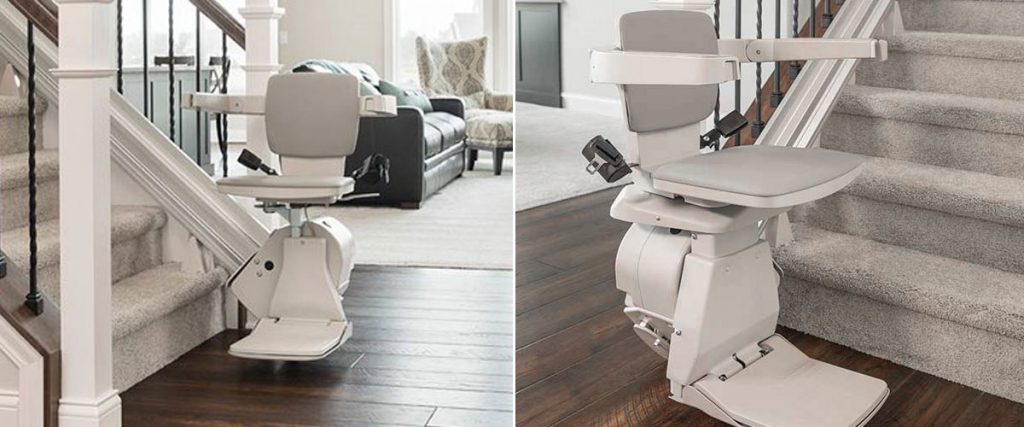 At National Seating & Mobility, we are offering the latest model of Bruno's best-selling Elan Stairlift – SRE-3050. This highly popular stairlift from Bruno can…