Bruno Elite Exterior Curved Stair Lift – Navigate Stairs Easily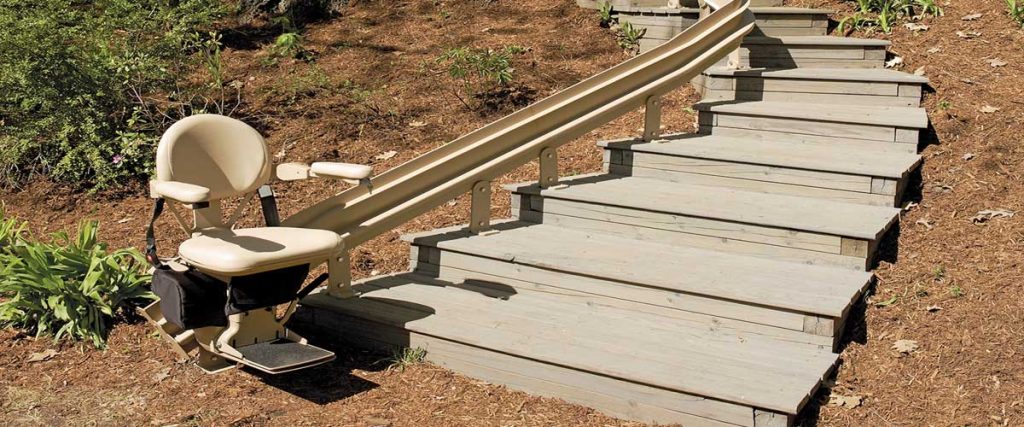 Accessing porch or patio steps can be an extremely challenging task for people with mobility issues, preventing them from going out into the garden or other outdoor areas. Installing an exterior stair lift on the outdoor staircase would provide the solution. Designed specifically for curved stairs, the accessibility device allows the user to navigate the outdoors. National Seating & Mobility offers high-quality models of exterior stair lifts equipped with advanced safety mechanisms. Bruno Elite Exterior Curved stair lift is one such top model that will help you enjoy the freedom of the outdoors. Built to precisely follow the angles of your curved stairs, this stair lift model provides a smooth, safe ride.
With a total weight capacity of 400 lbs (181 kg), this exterior stair chair lift comes with a weather-resistant cover that protects the unit from harsh weather conditions. It also comes with footrest/carriage safety sensors that immediately stop the unit when any obstruction is encountered. The optional top or bottom park position enhances safety by extending the rail away from stairs.
High-end Safety Features
The Elite Exterior curved stair lift is integrated with a wide range of safety mechanisms such as obstruction safety sensors, retractable seat belt, offset swivel seat, hand-held remote controls and soft start/stop button. The lift comes with a generous size seat with multiple height adjustments. The seat rest, footrest and armrests all fold up and out of the way when not in use, improving the available space. The seat comes in a generous size and with multiple height adjustments. Other standard features include –
Seat pad size – 17.5" wide x 15"deep (445 mm wide x 381 mm deep)
Onboard audio/visual diagnostics for easy service
Offset swivel seat makes getting on/off safe and easy
Marine-grade vinyl padded seat and armrests
Footrest size – 10" long x 9" wide (254 mm long x 229 mm wide)
Durable outdoor paint protects all steel surfaces
Armrests – Adjustable to 21.75" (552 mm) between arms
Adjustable footrest height for added comfort
Self-locking worm gear; rack-and-pinion drive
The Bruno exterior stair chair lift comes with two 12-volt batteries that allow it to function even during power outages. The lift model is tested for use in weather temperatures ranging from 0ºF to 125ºF (-15ºC to 52ºC).
Find a Reliable Dealer
Many dealers offer the Bruno Elite Exterior Curved stair lift. Purchasing from National Seating & Mobility would ensure the best price and free shipping. In addition, you would also be assured of efficient installation support and full-time technical assistance to keep the device in perfect working condition.
By John V. Mock, National Seating & Mobility Central Region Market Development Director With reimbursement leveling off or even falling, therapists are working harder than…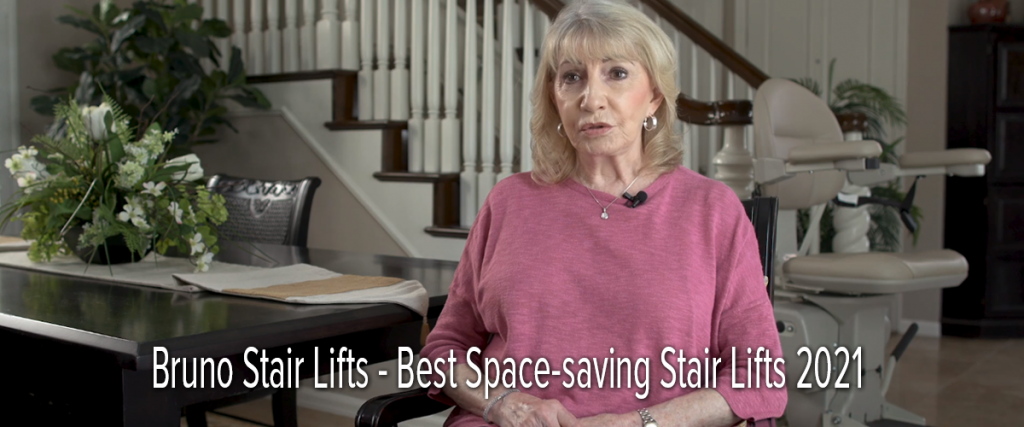 As you know, stair lifts serve as a great relief for those with limited mobility caused by age or a chronic condition. Thousands of stair…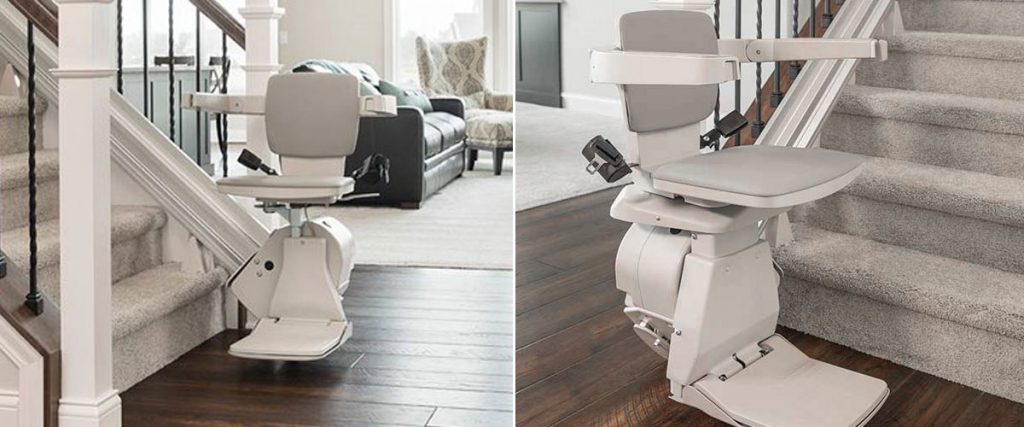 At National Seating & Mobility, we are offering the latest model of Bruno's best-selling Elan Stairlift – SRE-3050. This highly popular stairlift from Bruno can…