Bruno Elan (SRE-3050) Stair Lift – A Perfect Option for Straight Stairs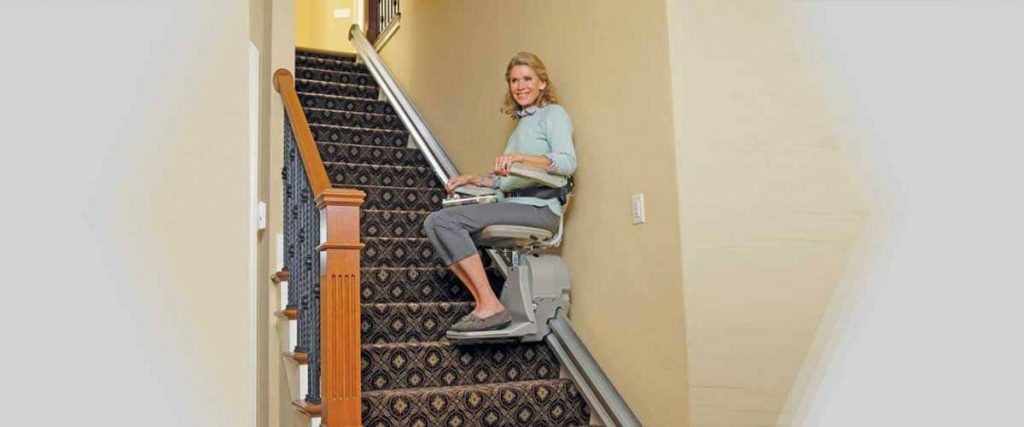 A stair lift allows people with mobility issues to travel safely up and down the stairs. The device is safe and easy to operate, and provides a smooth, quiet ride. National Seating & Mobility offers Bruno stair lifts for both straight and curved stairs. The Bruno Elan (SRE 3050) can blend seamlessly into any home decor.
Ideal for straight staircases, the Elan stair chair lift is a perfect mix of functionality, unsurpassed reliability, and ease-of-use. The anodized rail with covered gear rack offers a sleek and clean appearance and reduces exposure to dirt, grease. The narrow vertical rail installs close to wall, preserving maximum stairway space. The vertical rail enables tight installation to within 5 in (127 mm) of wall.
Featuring a total load capacity of 300 lbs (136 kg), the device travels at a nominal speed of 18 fpm. This straight stair lift comes with several safety features– obstruction sensors, seat belt, arm switch control, flip up arms, seat and foot rest (create plenty of extra space on steps), power swivel seat and two wireless call/send remote controls. Increased comfort is guaranteed with added seat depth and additional space between the armrests. Continuous charge strips along the rail repower the unit wherever it stops (indoor only). Two 12v batteries ensure dependable performance even during a power outage. Other features and technical specifications include –
Onboard audio/visual diagnostics for easy service
Manual or power folding rail
Adjustable width armrests to 21.75 in (552 mm) between arms
Ergonomic armrest control
Soft start/stop button
Incline Limits – 22°-45° (specials up to 52°)
Rail Type – 2.25" wide anodized aluminum
Gear rack/suspension type – 8" hidden gear rack pieces
Charging – Continuous charge on rail
Unit folded to wall – 12"
Riding position to wall – 22.25"
Manual operation or push button automatic
Seat Pad Size: 153/4 in wide x 163/4 in deep (391 mm wide x 416 mm deep)
Width between Arms: 201/4 in (514 mm)
Footrest Size: 101/2 in long x 11 in wide (267 mm long x 279 mm wide)
Power folding footrest automatically flips up/down when the seat is raised/lowered
Choose a Reliable Dealer
National Seating & Mobility offers Bruno stair lifts. Purchasing your stair lift from National Seating & Mobility will ensure professional installation support as well as dedicated maintenance services to ensure that the system is performing efficiently all the time.
By John V. Mock, National Seating & Mobility Central Region Market Development Director With reimbursement leveling off or even falling, therapists are working harder than…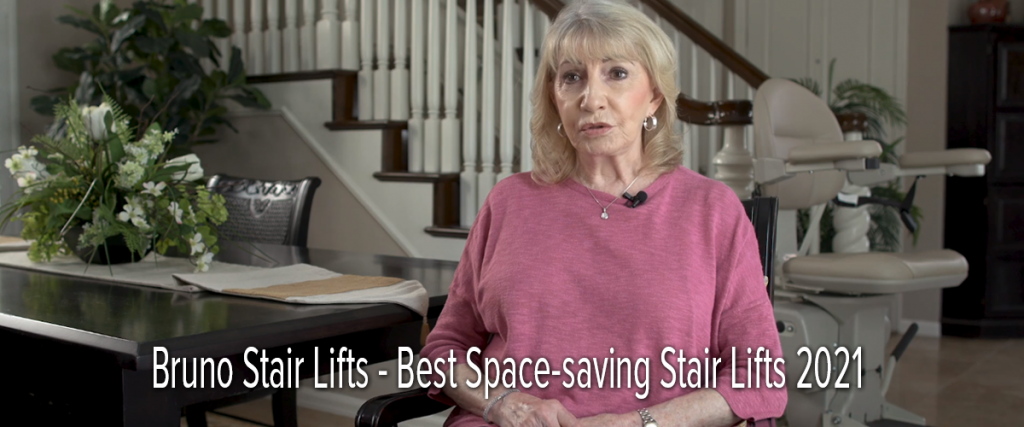 As you know, stair lifts serve as a great relief for those with limited mobility caused by age or a chronic condition. Thousands of stair…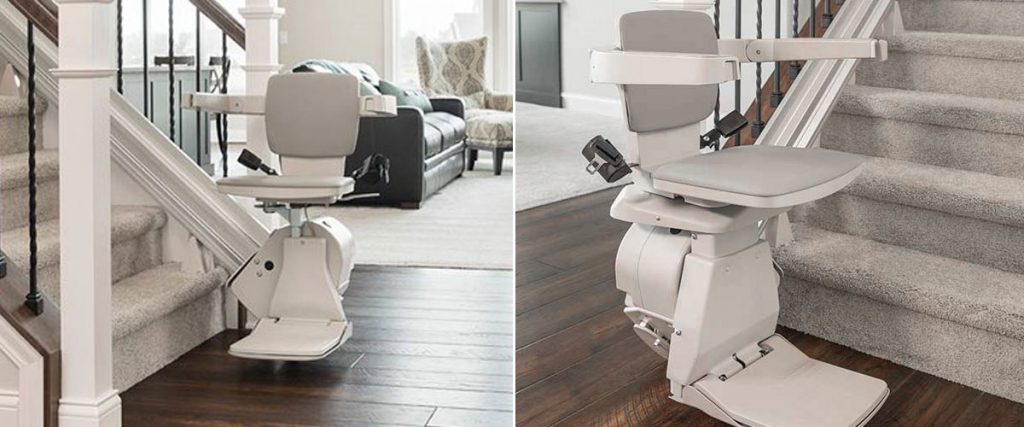 At National Seating & Mobility, we are offering the latest model of Bruno's best-selling Elan Stairlift – SRE-3050. This highly popular stairlift from Bruno can…