Bruno Commercial Wheelchair Lifts for ADA-compliant, Barrier-free Accessibility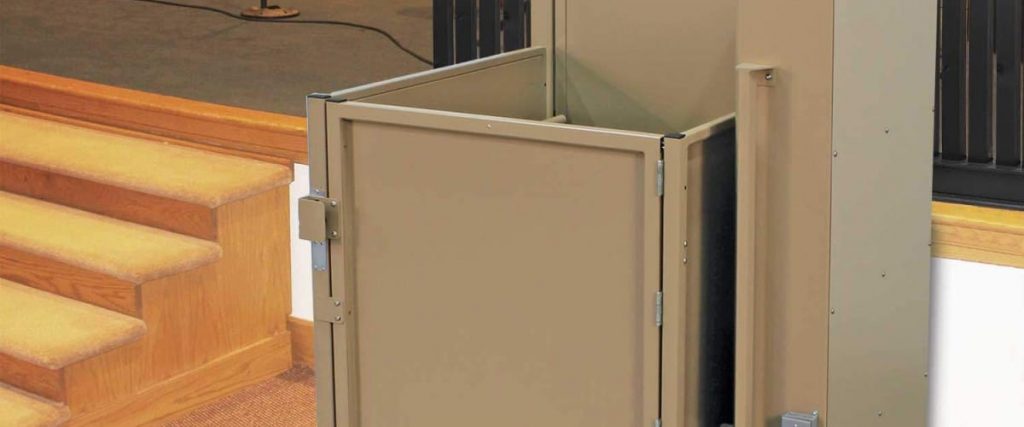 National Seating & Mobility offers a wide range of commercial wheelchair lifts to improve accessibility in churches, offices, schools, public buildings and more. These ADA-compliant devices provide barrier-free accessibility and improve the quality of life of wheelchair users and those who have difficulty with stairs.
A commercial wheelchair lift allows users access to stages, platforms, porches, deck, mezzanines or basements in public buildings. Low-rise vertical platform lifts (VPL) are suitable for both internal and external applications. Cost-effective, easy to install, operate and maintain, they take up only minimum space as they do not require a pit or a separate machine room. They are safe, durable and provide dependable performance. Wheelchair lifts are customized to users' needs. They are usually built to suit the specifications of the site, such as the travel distance to the position of the entrance to which side a gate opens. Outdoor devices are designed to withstand harsh climatic conditions.
Bruno commercial wheelchair lifts are designed to meet ASME A18.1, Section 2, and are also suitable for some applications for ANSI A117.1 National Accessibility Guidelines.
Bruno Commercial Wheelchair Lifts
National Seating & Mobility supplies and installs commercial wheelchair lifts from industry leader Bruno. These popular models include:
Unenclosed Vertical Platform Lift – This device can travel up to 60 inches. This affordable, space saving solution for ADA is ideal for providing access to stages, porches or short distances. It has weather-protected controls, facilitating outdoor use.
3-Gate (Toe-guard) VPL – This lift provides access up to 4 ft.
Enclosed Commercial VPL – This aesthetically-pleasing self-contained device has full size plexiglases door and panel inserts. It provides access up to 14 ft.
Features
Here are the standard features of these models
750 lb lifting capacity
Automatic self-lowering folding ramp
Bottom platform safety panel
Top/bottom limit switches
Upper/lower final limit safety switches
Non-skid platform
Reliable, quiet ACME screw-driven DC motor with continuous charge battery operation provides access even in a power outage
Emergency stop and audio/visual alarm
Weather-protected controls, switches and powder-coated finish
Keyed, constant pressure controls on platform
Two year warranty on major components and one year on parts
Bruno commercial platform lifts also come with several options: top landing gate includes call/send controls with key and mechanical or electrical interlock, Cold Weather Package, several platform sizes and configurations, rocker switch or paddle controls on the platform, and more.
Purchasing commercial wheelchair lifts from National Seating & Mobility will ensure hassle-free installation and efficient maintenance support.
By John V. Mock, National Seating & Mobility Central Region Market Development Director With reimbursement leveling off or even falling, therapists are working harder than…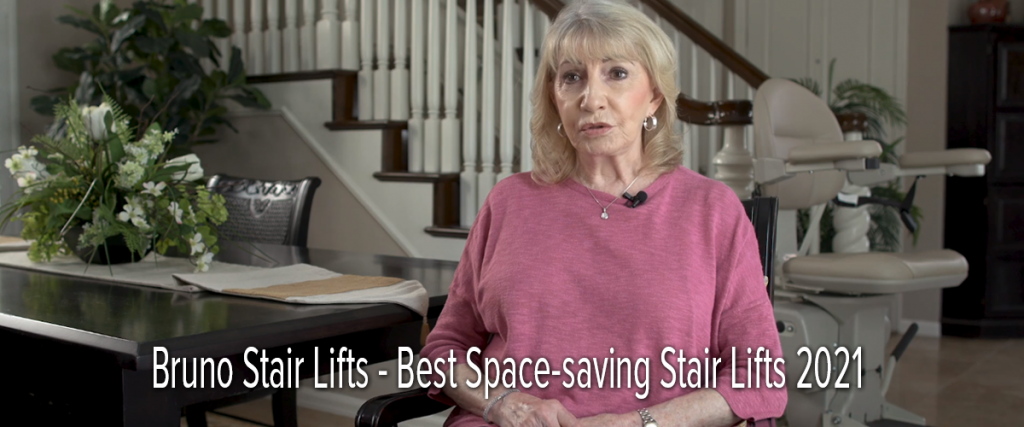 As you know, stair lifts serve as a great relief for those with limited mobility caused by age or a chronic condition. Thousands of stair…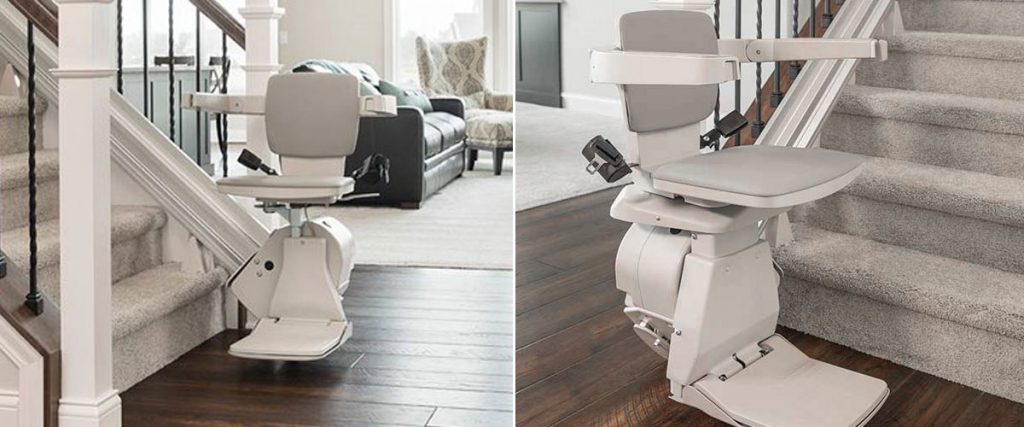 At National Seating & Mobility, we are offering the latest model of Bruno's best-selling Elan Stairlift – SRE-3050. This highly popular stairlift from Bruno can…