Accessibility Devices for Individuals with Cerebral Palsy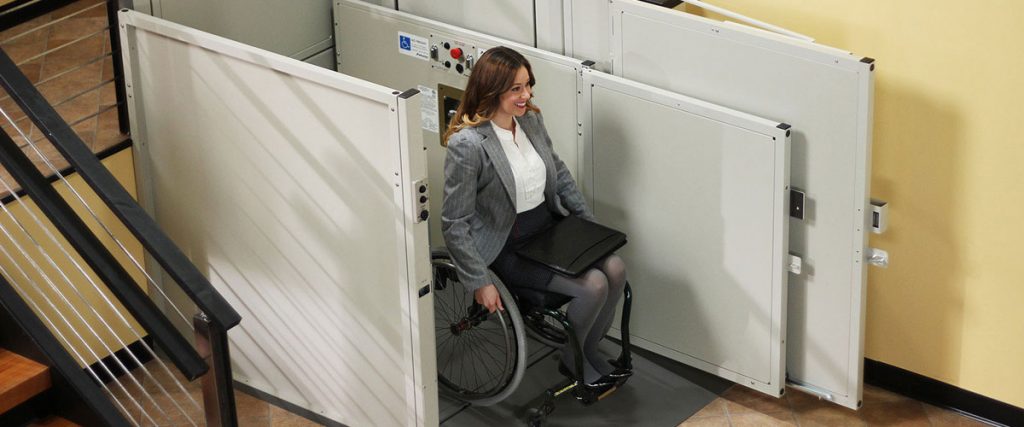 Cerebral palsy (CP) is a group of neurological disorders that appear in infancy or early childhood while the brain is under development. One of the most common congenital disorders of childhood, CP permanently impairs body movement and muscle coordination, and causes abnormal posture, involuntary movements, unsteadiness in walking, overall body balance issues, floppiness or rigidity of the limbs and trunk or a combination of these conditions. Fortunately, there are various types of assistive or accessibility devices to help people with CP on a regular basis. The needs of assistive technology would vary based on the type of CP. Let's look at some of the common mobility devices that are useful for people with this neurological disorder.
Stair lifts – People with CP may find it difficult to climb stairs. Stair chair lifts help them negotiate this challenge and move up and down a staircase safely, easily and comfortably.
Wheelchairs – Individuals with CP may face difficulty in moving around and wheelchairs can resolve this issue. A wheelchair pushed by a caregiver would ensure seated support and ability to move around. Power wheelchairs enhance user independence though not for people with spasticity.
Walkers – This accessibility product can benefit individuals who suffer unsteadiness when walking and lack overall body balance.
Grab Bars – Grab bars are an ideal option for people who have balance or strength issues. Though usually fixed in bathrooms, these bars are useful in any situation where solid handhold support is needed.
Bathroom Aides – These are ideal for people with strength or balance issues. Bath seats, barrier free showers, walk-in tubs, tub showers, handheld showers, raised toilet seats and toilet safety frames make bathroom activities safer for people with physical disabilities.
Ramps – Ramps allow wheelchair and mobility scooter users access to steps, raised landings and vehicles with ease.
If you are planning to get one of these assistive mobility devices for a loved one with cerebral palsy, make sure you purchase it from a reliable dealer. For instance, when it comes to stair lifts and wheelchair ramps, purchasing from National Seating & Mobility would ensure high quality products. National Seating & Mobility would evaluate your specific needs, measure for the accessibility product, make the necessary modifications in your home, and professionally set up the equipment.
Did you know that 55% of all senior fall injuries happen inside their house?* As people age, they often lose some level of mobility, strength,…
Talking to your aging loved ones about their mobility challenges can be difficult. After all, you've likely spent your whole life seeking advice from your…
How NSM client Brandon Winfield is using technology to help make the world more accessible As creator of the iAccess.Life app, Brandon Winfield is used…