Bruno Residential Vertical Platform Lift
Gain access to your porch, deck, or floor-to-floor without sacrificing space with a compact Bruno residential vertical platform lift. The quiet, smooth lift accommodates any wheelchair, power chair or scooter. Give yourself the freedom to get in and out of your home with just a push of a button.
Features of this model:
Easy to Use – Pressure control rocker switch up/down operation.Automatic self-lowering ramp folds down for smooth roll on/off access; folds up when in use to create a safety barrier.
High-Performance: Lift capacity of 750 lb/340 kg. Smooth, quiet ride. Made-in-the-USA quality.
Safe: Unit shuts down when obstruction is touched under platform. Emergency stop switch on platform.
Reliable: Continuously charged DC battery-powered motor on lifts 10 ft and above ensures operation even in a power outage. Affordable AC in 4- and 6 ft units (DC battery powered optional). Gold warranty: 2 years, major components; 1 year, parts.
Want this for your home? Call Now!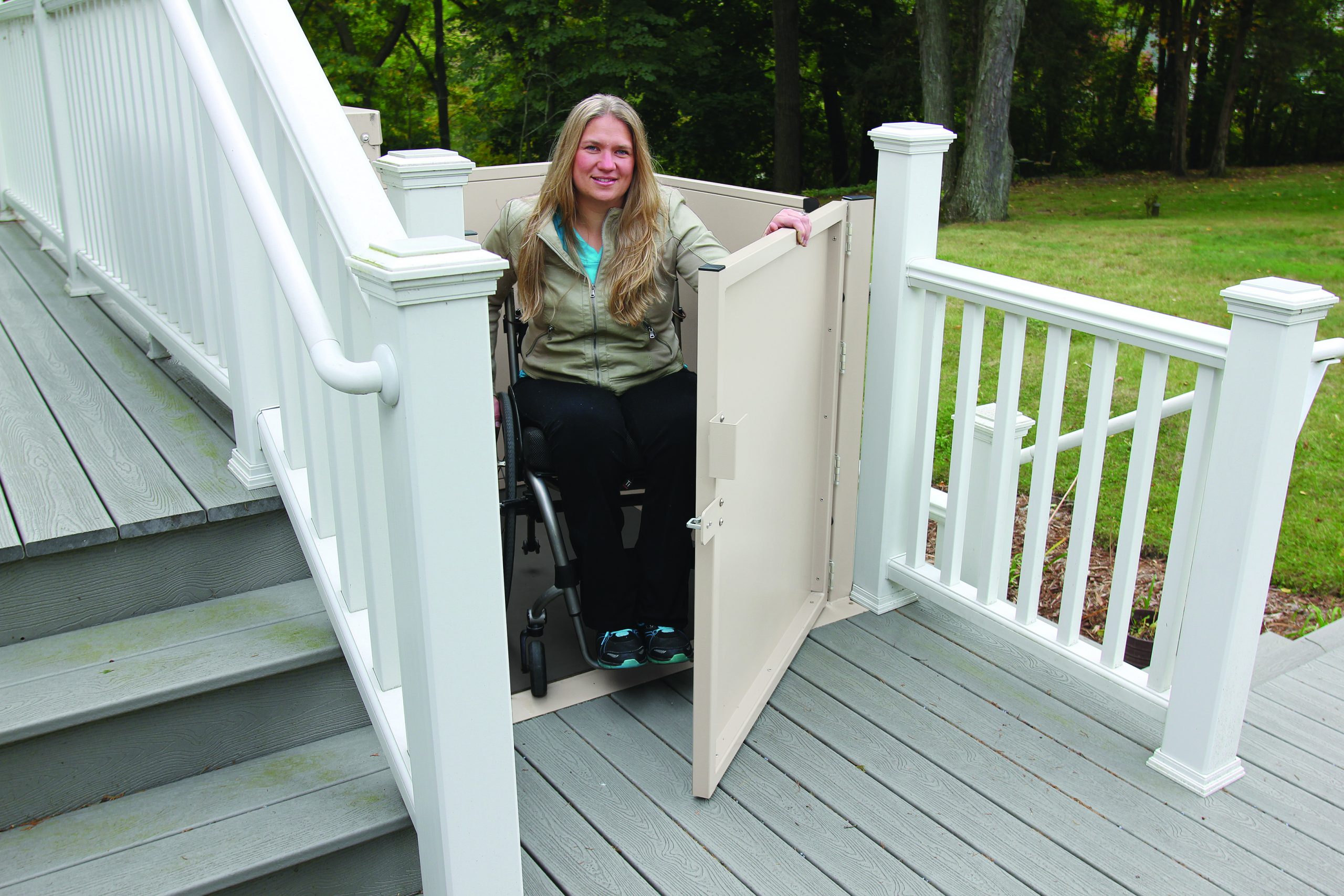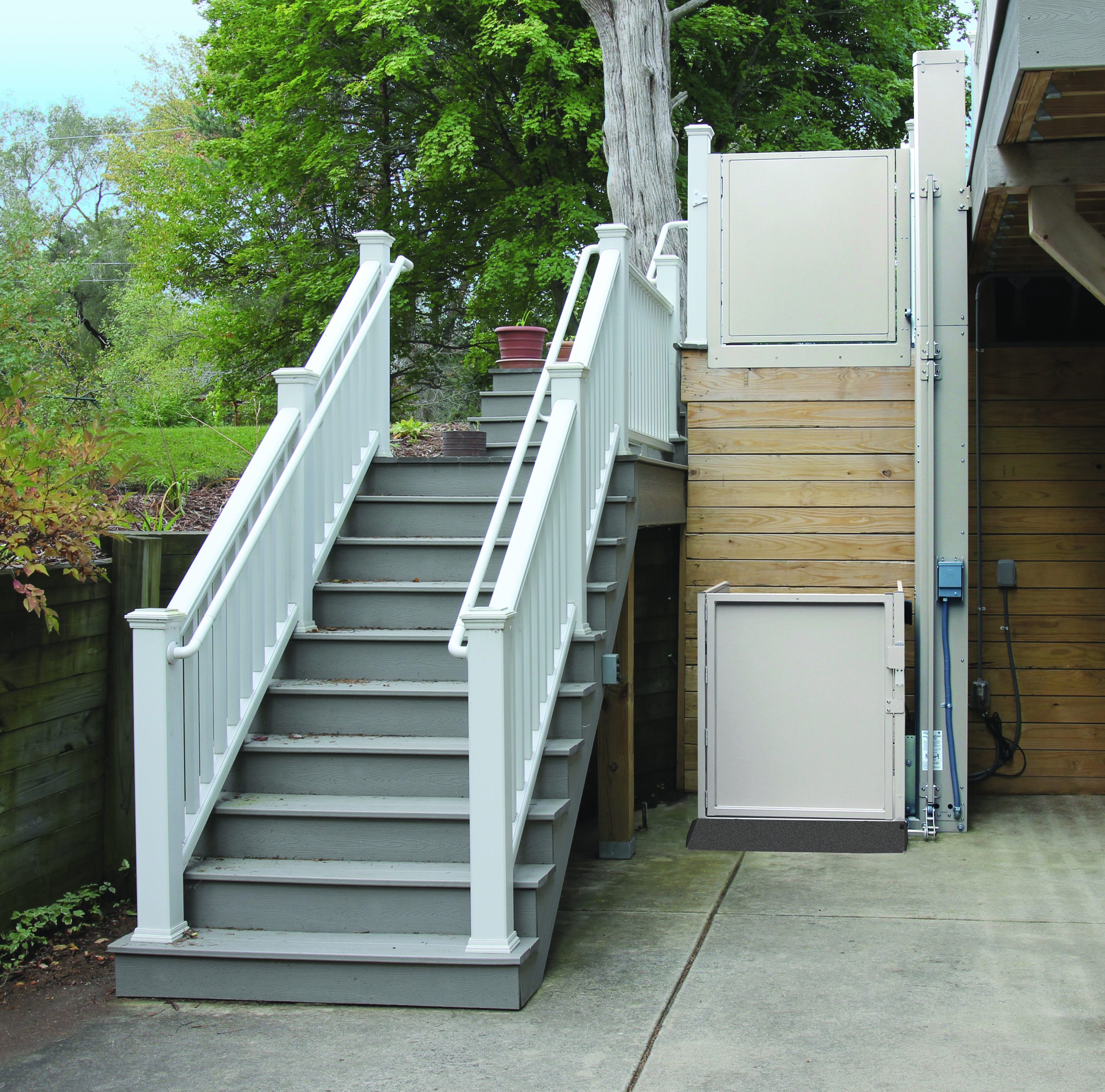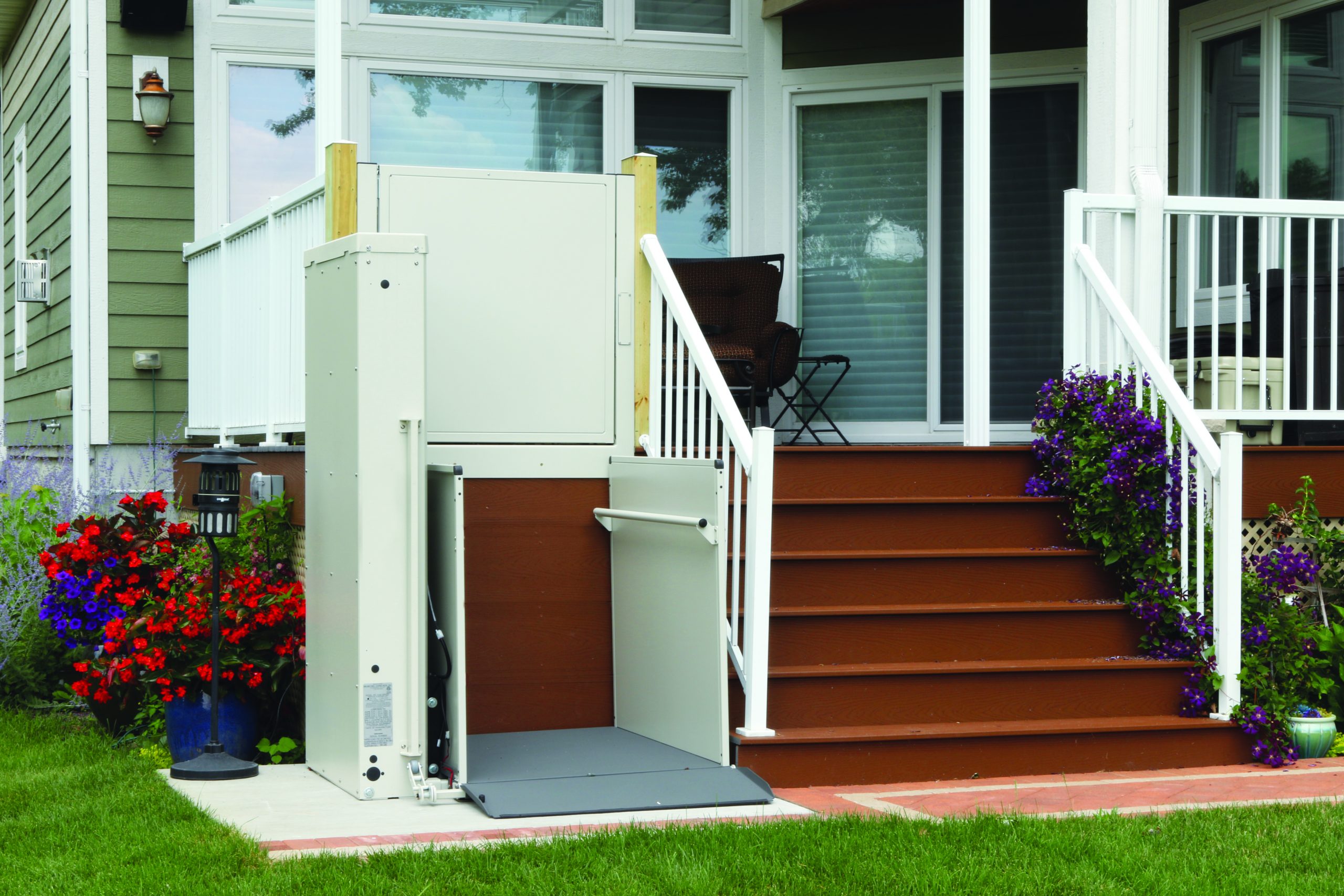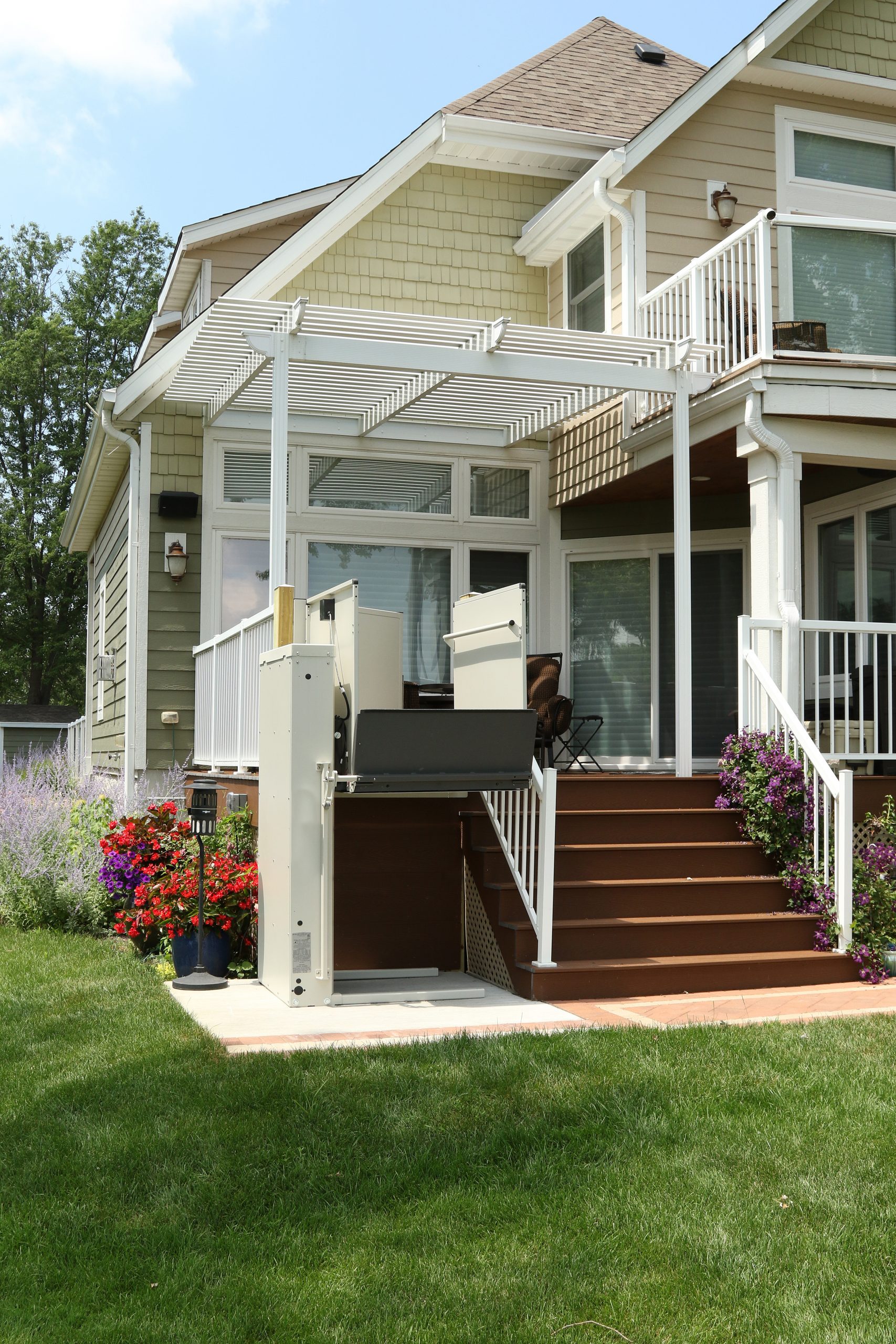 No matter your mobility need, we have innovative products and a reliable team of experts to keep you moving so you can enjoy life to the fullest - wherever it takes you. Send us a message and we'll get back to you as soon as possible.