NSM Awarded Blue Cross Community CentennialSM Plan Medicaid Contract in NM
National Seating & Mobility is proud to announce we have recently secured in-network provider status with Blue Cross Community CentennialSM Plan in New Mexico. This plan manages the lives of nearly 300,000 Medicaid members living in New Mexico. We believe giving these individuals provider choice for their complex rehab technology needs will mean better overall care. We know having access to the Blue Cross Community CentennialSM Plan will make National Seating & Mobility an easier partner in care for you.
NSM Expands Service Coverage in Texas Panhandle and New Mexico - CONTINUITY OF CLIENT CARE
NSM is growing in the Southwest! We're pleased to serve New Mexico and the Texas Panhandle through multiple branch locations. Each location supports clients within a two-hour radius.
Please do not hesitate to contact us if you have any questions. Contact your local branch to refer a patient or schedule an appointment.
New Mexico
Phone: (505) 715-4284
Fax: (505) 355-6991
Abilene
Phone: (866) 464-6116
Fax: (325) 437-3420
Amarillo
Phone: (806) 701-5053
Fax: (806) 701-5061
Brownwood
Phone: (325) 643-3290
Fax: (325) 643-3295
El Paso
Phone: (915) 629-7174
Fax: (915) 629-7224
Lubbock
Phone: (806) 589-0817
Fax: (806) 686-1634
Midland/Odessa
Phone: (877) 541-8523
Fax: (432) 687-4290

Though we have decided to close the San Angelo branch, NSM will continue to support this area through our Abilene and Brownwood branches.
Please meet our experienced adaptive technology professionals serving your community.
Four Corners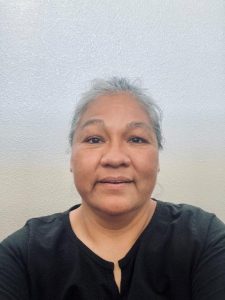 Beverly has worked with mobility patients for 25 years, serving as an ATP for the last ten. She recently joined NSM and covers the four corners of Arizona, Utah, Colorado and New Mexico. Beverly strives to provide the best service to clients and families that she can. As a mother and grandma of three, she enjoys spending time with her family and also cares for livestock on her ranch.
Central NM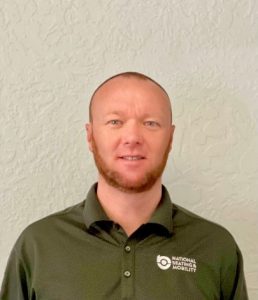 NSM has served New Mexico for three years, and Doug has been with the company from the start. Meeting clients and helping with seating and mobility is one of the most rewarding things he's ever done in his life, and he's excited to serve others each day. He enjoys being outdoors with his kids and playing basketball.
El Paso and Las Cruces Area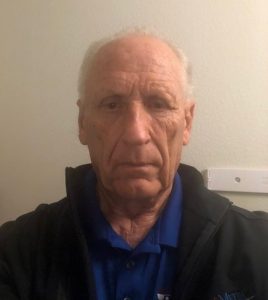 Greg has 32 years of experience in custom rehab. He finds a good outcome to be the most satisfying part of the job.
Albuquerque to Las Cruces, NM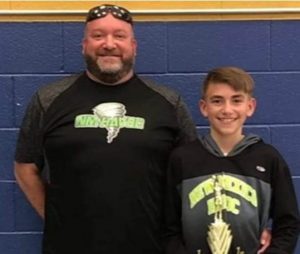 Jason is a Native New Mexican and professional wheelchair specialist with 25 years of experience. He takes great pride in his work and in building irreplaceable relationships with our rehab community. Jason is an avid sports enthusiast and can be found supporting his son's club and high school basketball team on the weekends, as well as spending time with family.
Lubbock and TX Panhandle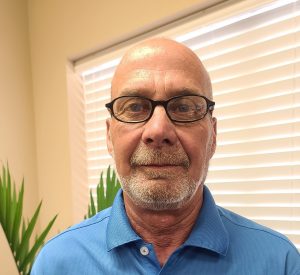 Brent has been a certified ATP for 15 years and has been involved in complex manual/power, and specialized custom seating since 1980. Brent opened the NSM branch in Lubbock in March of 2020. "I enjoy the satisfaction and rewards of helping clients meet their mobility & positioning needs. That's what makes it easy to stay in this industry for 42 years!"
Lubbock and TX Panhandle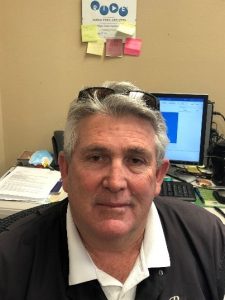 Anthony has been a certified ATP for 15 years and serves the Lubbock area. He merged with NSM from Travis Medical in October of 2020. "Pediatric complex rehab is where my heart is, there's no better feeling than seeing the reaction from a child whose world you've just changed."
Amarillo to Eastern NM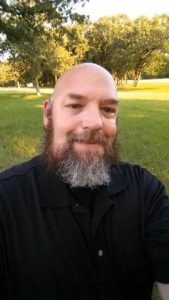 George began his career in respiratory durable medical equipment in 1996. In 2008, he earned his ATP certification and became fully invested in providing custom mobility solutions for both adult and pediatric clients with disabilities. George recently joined NSM and relocated to Amarillo, where he originally began his career. He will focus on building the local branch and providing more immediate support to clients in the Texas Panhandle. He understands that this area has been underserved for some time and wants to ensure clients are able to get the equipment and service they need.
Learn how to reduce UE Injuries for your patients through CRT
CRT (complex rehab technology) is uniquely designed and custom fitted to help individuals with mobility deficits achieve their lifestyle goals.
To better understand the differences between CRT and DME (durable medical equipment), click here. To learn how CRT can reduce UE (upper extremity) injuries for your patients, click here.
To schedule an in-service on our technology and service solutions, please contact: stacy.clouse@nsm-seating.com
Registration Open for NSM Momentum Academy: Austin, TX
We're excited to present our inaugural Momentum Academy Education Event on April 12–13, 2022 at the Sheraton Hotel in Georgetown, Texas.
Event Highlights
Earn up to 11 hours of continuing education (CE) credits for PT, PTA, OT, COTA, ATP
All courses accredited by TPTA & TOTA or AOTA
Four education tracks to choose from each day
Network with 250+ industry professionals
Exhibit hall with the latest assistive technology
Register Now (closes April 8)
Keep an eye out for more information surrounding our Oklahoma Momentum Academy Education Event on October 20-21, 2022.