When Would a Rental Ramp be a Suitable Option?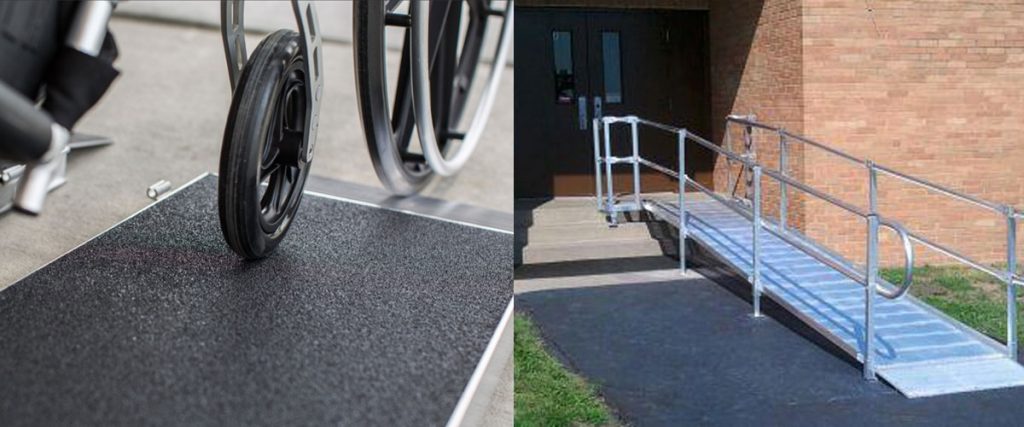 Wheelchair ramps are an easy-to-use and safe accessibility solution for the barriers posed by stairs, raised thresholds and landings. Ramps allow people with mobility issues to move in and around their home independently and safely. Buying or investing in a new wheelchair ramp may not always be a practical option, especially if you need it only for a temporary situation. This is when renting a ramp is recommended. National Seating & Mobility offers wheelchair ramp rentals for homes, institutions, and commercial buildings in select locations.
Let's take a look at the temporary situations where a rental ramp would be appropriate:
For temporarily accommodating a guest with limited mobility in your home.
You are experiencing a short-term rehabilitation situation. For instance, if you are recovering from surgery and your full mobility is expected to return only after a few months, you may need a wheelchair and ramp till you are back on your feet.
In an end-of-life or hospice situation.
If you have mobility concerns and live in rented accommodation – renting a ramp would be the best option as landlords often do not want to bear the expense of installing a permanent ramp.
If there's a special event such as a wedding or get-together coming up.
If you are not sure if you'll need the ramp for more than 6 months, it's better to rent one.
National Seating & Mobility offers ADA (Americans with Disabilities Act) compliant DIY modular ramps for rent and offers the service of certified technicians who evaluate your property to determine the suitable ramp rental solution. They can install your device within 24–48 hours from the time they visit your home. One of the major benefits of rental ramps are that they can be easily installed and can be easily removed after use without disturbing your property.
Did you know that 55% of all senior fall injuries happen inside their house?* As people age, they often lose some level of mobility, strength,…
Talking to your aging loved ones about their mobility challenges can be difficult. After all, you've likely spent your whole life seeking advice from your…
How NSM client Brandon Winfield is using technology to help make the world more accessible As creator of the iAccess.Life app, Brandon Winfield is used…