Wheelchair Ramps to Make Home Environments Accessible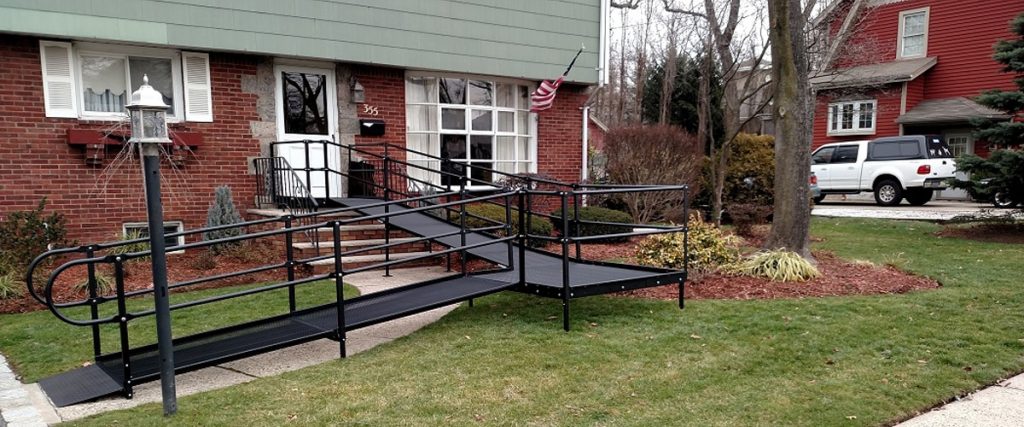 Home environments that are not accessible can make daily living extremely challenging for people with functional limitations. Those who need to use mobility devices like wheelchairs may be confined indoors, or even to very limited areas within their house. Wheelchair ramps provide the answer by allowing wheelchair users to enter and exit a building or a vehicle safely and independently. Ramps provide easy access for wheelchair users over raised thresholds, steps, vehicles and landings. National Seating & Mobility offers various models of custom wheelchair ramps for residential and commercial settings. They supply permanent, semi-permanent and portable models that are easy to assemble and durable.
Custom Wheelchair Ramp Models
Top models of custom wheelchair ramps come with various features such as code-compliant mesh design, vertical pickets and easy installation. Below are some of the top models –
Aluminum series – This ramp series comes through a multi-weld fabrication process that ensures less deflection of the ramp surface. Featuring a maximum weight capacity of 800 lbs, the device is quite strong and durable. It can be easily installed within hours. A code-compliant mesh design allows natural drainage, yet is small enough to prevent small objects from passing through. A 2″ safety curb on two sides of the ramp system prevents the wheelchair from rolling off.
Wood series – When compared to steel or aluminum series, this type of ramp system is perfect for use in outdoor decks and patios. Decking boards are spaced to allow for drainage as well as natural expansion and contraction. These ADA-compliant models come with a 36″ width and an exclusive leg design that maximizes structural integrity. Other features include –

Easy installation within hours
Vertical pickets and steps available
Pressure treated to prevent rotting

Steel series – With an 800 lb. weight capacity, this ramp series features a modular design. These systems come with a unique welded cone-mounted hand rail design and textured finish for slip resistance. Extra aluminum parts are included for eliminating high-maintenance issues. Other features include –

ADA-compliant 36″ width
Galvanized silver handrails
No puddles – rain and melting snow can pass right through
Choose a Reliable Dealer
Many dealers in accessibility products offer wheelchair ramps. National Seating & Mobility will ensure quality products as well as the services of trained technicians who can set up your ramp quickly. They will also provide comprehensive support to keep your equipment in good working condition.
Did you know that 55% of all senior fall injuries happen inside their house?* As people age, they often lose some level of mobility, strength,…
Talking to your aging loved ones about their mobility challenges can be difficult. After all, you've likely spent your whole life seeking advice from your…
How NSM client Brandon Winfield is using technology to help make the world more accessible As creator of the iAccess.Life app, Brandon Winfield is used…