Transfer Independently from Wheelchair to Vehicle with a Valet Seat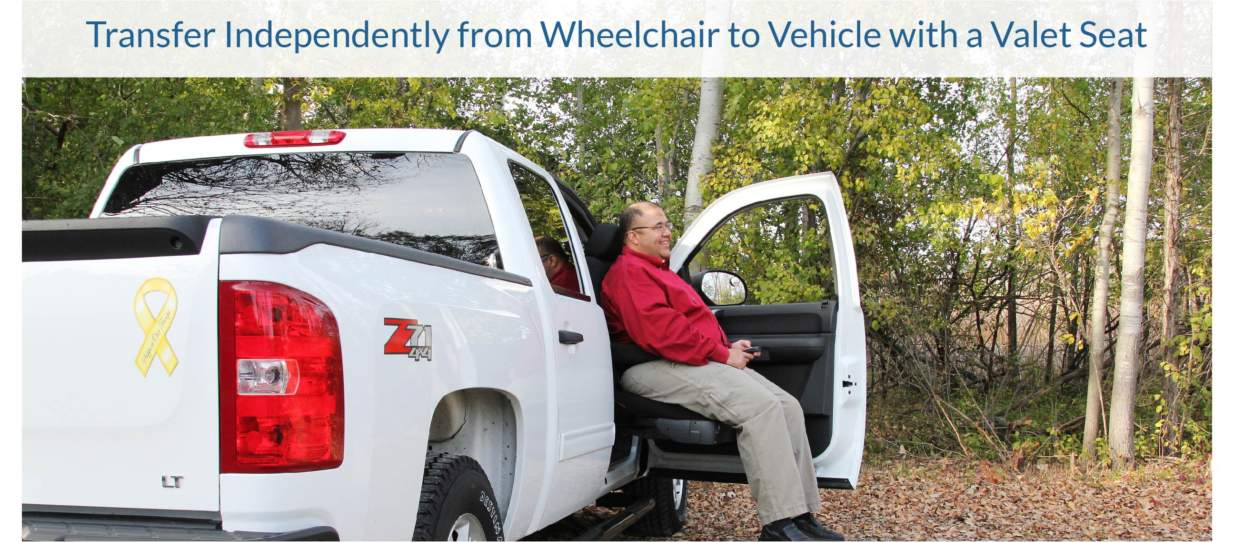 When it has become more difficult to transfer in or out of your vehicle, the Valet Seat is a perfect solution. Perhaps you have a special needs child who is growing and you are endangering your back by lifting, or you or your loved one needs assistance getting in or out of the vehicle. The Valet Seat can easily be installed in your new or existing car, SUV, van, or truck on the passenger or driver side. The touch of a button controls this beautiful powered seat which can swivel out and lower to grant safe exit or lift for entry for the driver or passenger. It can hold up to a 330 lb adult.
Your factory installed seat can be removed and stored untouched so it can be replaced when you are ready to sell your vehicle. You can even reinstall the Valet Seat in your next applicable vehicle. The power settings allow it to recline or slide forward or backward for more comfortable personalized seating. The Valet Seat has armrests and footrests and you can even add heated seats for extra comfort.
Choose from a variety of colors to match your vehicle interior. The Valet seating meets all safety standards including child safety codes. It can be matched with available vehicle lifts to make it easier to load wheelchairs and power scooters. Check into these available models of the Valet Seat:
Valet Plus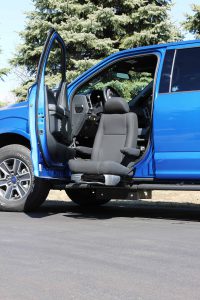 Get in and out of higher vehicles effortlessly. The Valet Plus seat rotates, extends and lowers to your individual needs.
Valet Limited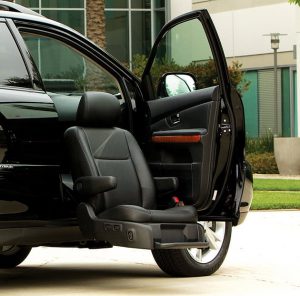 Your luxury ride begins even before entering your vehicle. The Premium Valet Limited offers more standard power features than any turning vehicle seat available. And the sleek appearance is second to none.
Valet LV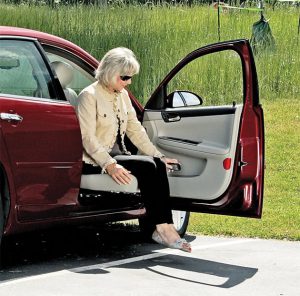 Rotate and slide your car seat. Get in and out of your sedan with ease with the Valet LV turning car seat. Featuring the comfort, durability and good looks of the Valet Signature Seating line, the Valet LV power rotates at a push of a button and manually slides beyond the door frame to make traveling easier than ever.
Did you know that 55% of all senior fall injuries happen inside their house?* As people age, they often lose some level of mobility, strength,…
Talking to your aging loved ones about their mobility challenges can be difficult. After all, you've likely spent your whole life seeking advice from your…
How NSM client Brandon Winfield is using technology to help make the world more accessible As creator of the iAccess.Life app, Brandon Winfield is used…