Stair Lift Installed for Client's Safe and Easy Access to the Second Floor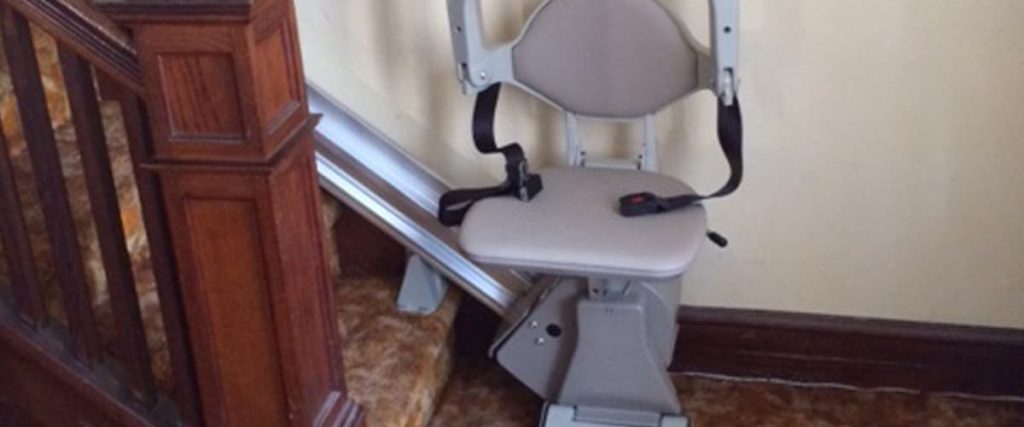 Overview
Committed to providing the best solution for our clients' accessibility issues, National Seating & Mobility has assisted several customers with mobility issues to regain freedom of movement and enjoy an independent life. We recently installed a stair lift for a client in East Brunswick, NJ, which restored the comfort of living at home.
The Challenge
A typical staircase that has 13 steps can seem overwhelming if you have a debilitating physical condition. For this particular East Brunswick client accessing the second floor of his home had become impossible. The client was sleeping on a couch in the living room, away from the comfort of the bedroom.
The Solution
National Seating & Mobility found a permanent accessibility solution for this client. We installed a stair lift that ruled out the need for climbing stairs and ensured safe and quick movement along the staircase. For this client, the comfort of living at home has returned now. The client is now able to access the second floor with confidence and enjoy using all parts of the home.
Did you know that 55% of all senior fall injuries happen inside their house?* As people age, they often lose some level of mobility, strength,…
Talking to your aging loved ones about their mobility challenges can be difficult. After all, you've likely spent your whole life seeking advice from your…
How NSM client Brandon Winfield is using technology to help make the world more accessible As creator of the iAccess.Life app, Brandon Winfield is used…