Scooter and Wheelchair Truck Lift Solutions by Bruno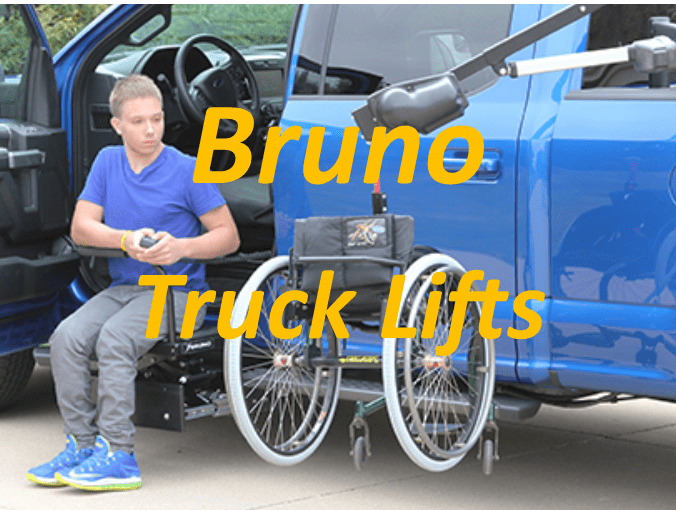 NSM is excited to be a provider of Bruno lifts for trucks. They have a wide variety of solutions to ensure adequate transport of your mobility scooter or power wheelchair via your truck. They also manufacture unique transfer systems allowing for easier transfers from your scooter or wheelchair into the vehicle. Check out the video below created by Bruno highlighting the various truck lift solutions that they provide as well as the additional product information details below.  Please feel free to contact us about our vehicle lift solutions. We provide free vehicle evaluations to help you determine the most appropriate lift for your truck or vehicle.
Transcript and Supporting Product Page Resources
Pickup owners rely on their trucks for the versatility to get any job done. If you or a loved one has mobility challenges, count on Bruno's accessible seating and mobility device lifts to keep you trucking. Outfit your pickup with Bruno Stow-Away transfer seat to easily reach the truck cab. Hidden in a weather protected drawer, the Stow-Away is revealed at the press of a button and raises to your desired transfer height. Slide on to the Stow-Away and you're in the perfect position to connect your wheelchair, scooter or power chair to Bruno's rugged Outrider lift, designed specifically for pickup trucks.
Press a button and the Out-Rider gently swings from the truck bed to the front cab. Connect the docking clip to your mobility device, press the control and the Outrider smoothly lifts, rotates and lowers a mobility device weighing up to 350 pounds, or 159 kilograms into the truck bed. When your mobility device is secure, continue raising the Stow-Away to the cab. Once you're situated, press a button and the Stow-Away once again disappears.
In addition to the Outrider, Bruno's popular Curb-Sider gives you another choice for lifting and loading mobility devices into a truck bed. Connect the docking device from the curb or bumper, press the control, and the Curb-Sider handles the rest. The Curb-Sider takes up a small amount of space, yet it's heavy duty enough to lift scooters or power chairs weighing up to 400 pounds, or 181 kilograms.
Want to preserve all your truck's cargo space? Consider Bruno's hitch mounted Out-Sider that carries a mobility device behind the truck. Drive a scooter or power chair onto the platform, press the control, and the Outsider lifts it into position for transport. The easy to use Out-Sider accommodates up to 350 pounds, or 159 kilograms. Add an optional swing-away to gain easy access to the tailgate.
Get into your truck cab in comfort with Bruno's Valet Plus turning seat. At the press of a button, the luxury quality Valet Plus power rotates, extends and lowers. Take a seat and you're raised into the cab in one smooth motion. Both Bruno's Valet Plus and Stow-Away accessible seating options, and Outrider and Curb-Sider lifts can be installed on your truck's driver or passenger side.
It's also likely your Bruno accessible seating or mobility device lift can be reinstalled in your next pickup to insure long lasting value. Let Bruno's accessible truck solutions help you keep the freedom and flexibility of the truck you love.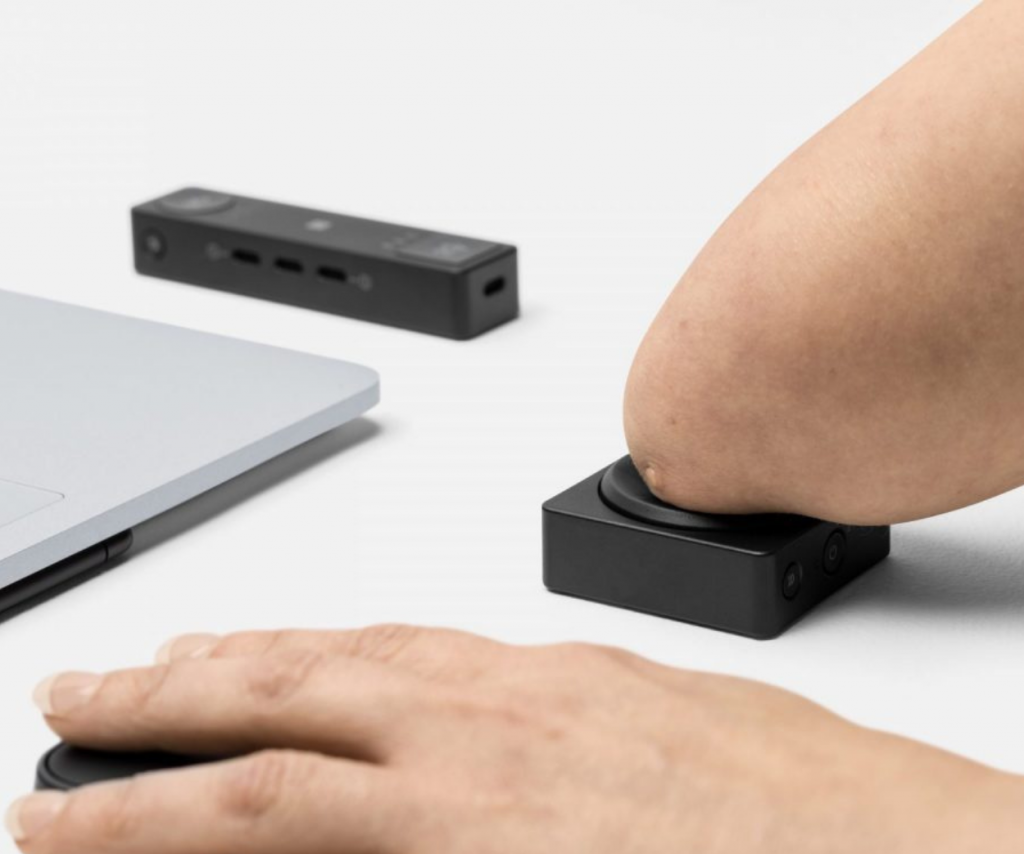 Both Apple and Microsoft recently announced accessibility tech updates designed to better meet the needs of the disability community These include: Door Detection, a navigation…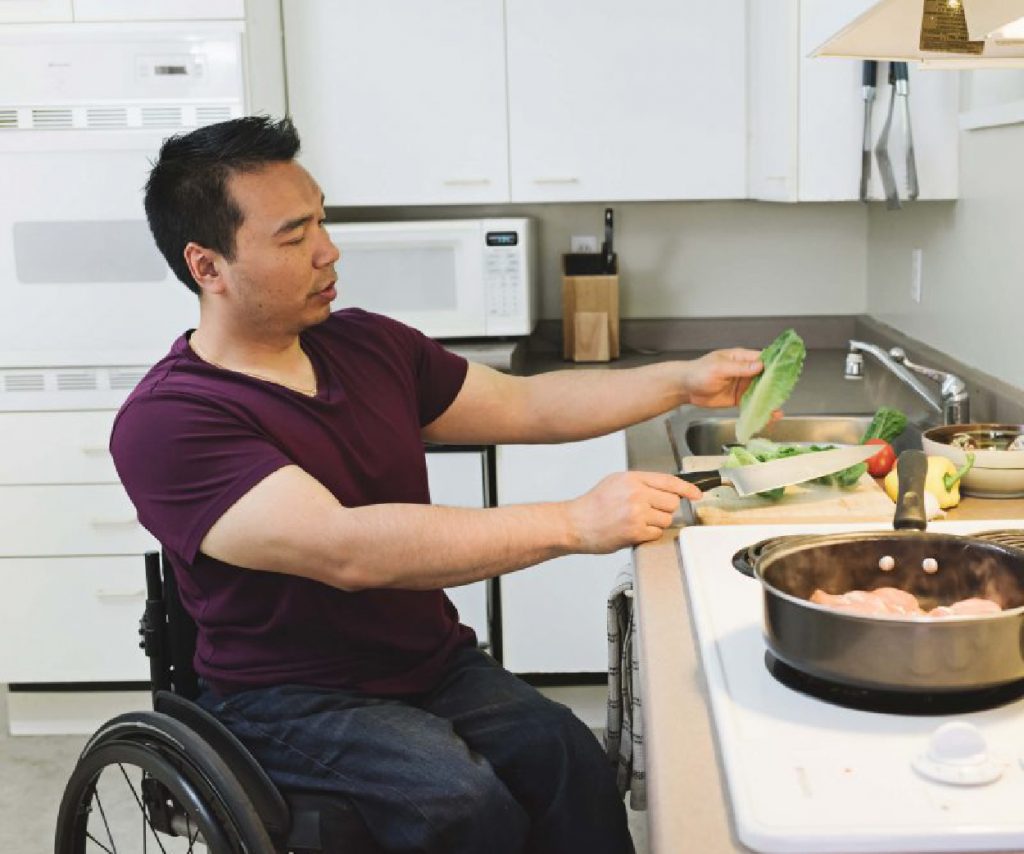 BUDGET FRIENDLY IDEAS FOR CREATING ACCESSIBLE HOMES Inaccessibility tends to show itself in the details, and they're often hardest to spot at home. Since it's…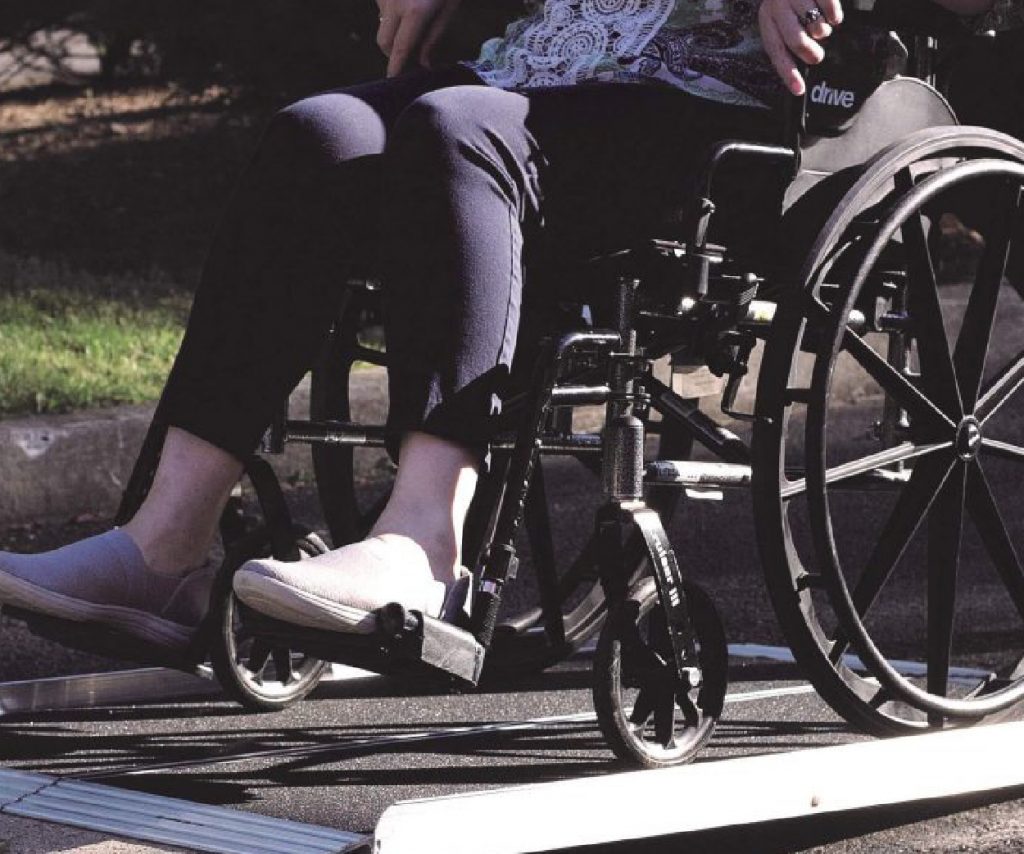 A reliable portable ramp can help make living your life to the fullest a little easier, no matter where you travel. Portable ramps come in…