Safe and Accessible Shower Units for Seniors
Taking a shower is a simple and routine task for the average individual, but can prove difficult for the elderly people and those with mobility issues. Bathrooms pose the most fall hazards within the home. Bathroom modifications enhance the ability of elderly people with mobility issues to manage their daily needs independently, and improve safety as well as comfort. There are various types of shower units and accessories designed for use by seniors and people with mobility challenges.
Barrier-free Shower Pans: These are a safe and convenient alternative to a traditional bathtub. They avoid the risks associated with stepping into a bathtub and come with features such as beveled thresholds, an anti-slip gelcoat finish, and a choice of drain positions.
Roll-in and Walk-in Showers: With this shower, a person in a wheelchair can simply enter and bathe independently. Such showers have no rims to hold water and the floors are slanted to allow water to drain away.
Walk-in Tubs: The doors of these special tubs open and close and prevent water from seeping out of the tub on to the floor. They come with various features such as adjustable bubble jets, handrails, and adjustable shower heads. This type of bath tub avoids the need for a sliding shower door which can put seniors at risk of accidents.
Tub Showers: These units come in space-saving designs and have surfaces that are durable and easy to clean and maintain.
Bathrooms for seniors can also be enhanced with different types of accessories:
Shower ramps – Wheelchair users may often need to ask for assistance in getting inside the bathtub. Shower ramps allow seniors or people with mobility problems to enter and exit the bathtub easily and safely, without any assistance at all.
Shower seats – Standing up for a long period of time can be difficult for older adults and people with disabilities. Shower seats allow them to enjoy their bath time without much physical strain. Specifically designed bath cubicles with a seat that swings/slides outside the shower enable people to transfer from their wheelchair directly on to it.
Adjustable shower heads – Unlike common shower heads, these adjustable units are designed to accommodate the needs of seniors who have a hard time reaching things or using a shower head that is installed in a high position. Adjustable shower heads or hand-held shower heads help people bathe sitting or standing.
Grab rails/handles – Grab rails or handles installed on the wall allow the elderly person to hold them for balance and avoid falling. Typically, these rails are positioned close to the tap end of a bath tub to provide adequate support for a bather stepping inside or outside the tub or when used from a seated position. Rails are available in different lengths, diameters and materials. Rails that are fluted or ribbed rails can provide greater grip on the rail, especially when wet. Floor to ceiling rails are also available and can be attached to both the floor and the ceiling.
Floor matting – Elderly or mobility challenged individuals face greater risks of slips and falls in a bathroom if the floor gets wet. Quality floor matting covers the slippery surface and helps prevent such accidents. Installing a fiberglass floor surface with grit can offset the slippery conditions of a wet floor.
Shower entry doors – Always install a double entry door rather than a single door for better access. A wider entry, (usually between 32 and 36-inches) will allow a wheelchair or walker to be maneuvered through the door into the shower.
National Seating & Mobility is a reliable source of different types of ADA-compliant handicap shower units, bath tubs and accessories. After a thorough site assessment by certified technicians, National Seating & Mobility will recommend and install the best option for your needs. With National Seating & Mobility, customers can be assured of the best prices, free shipping, and efficient technical support.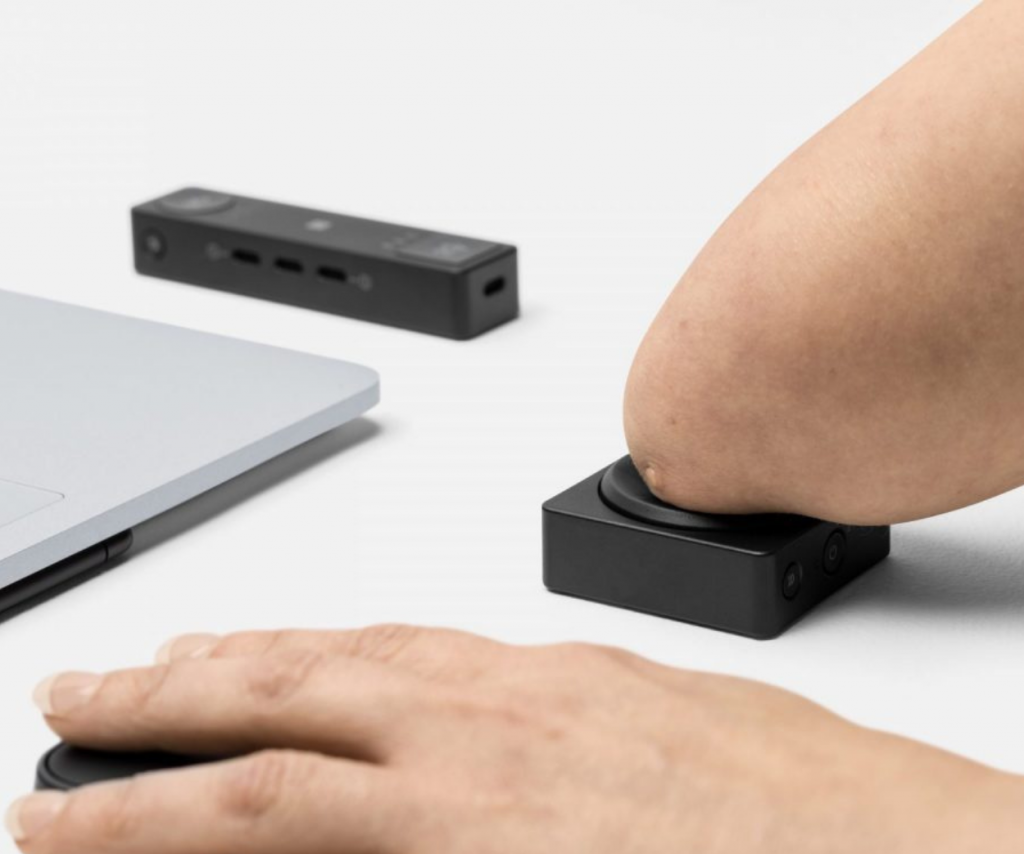 Both Apple and Microsoft recently announced accessibility tech updates designed to better meet the needs of the disability community These include: Door Detection, a navigation…