Regain Access to the Outdoors with a Bruno Exterior Stair Lift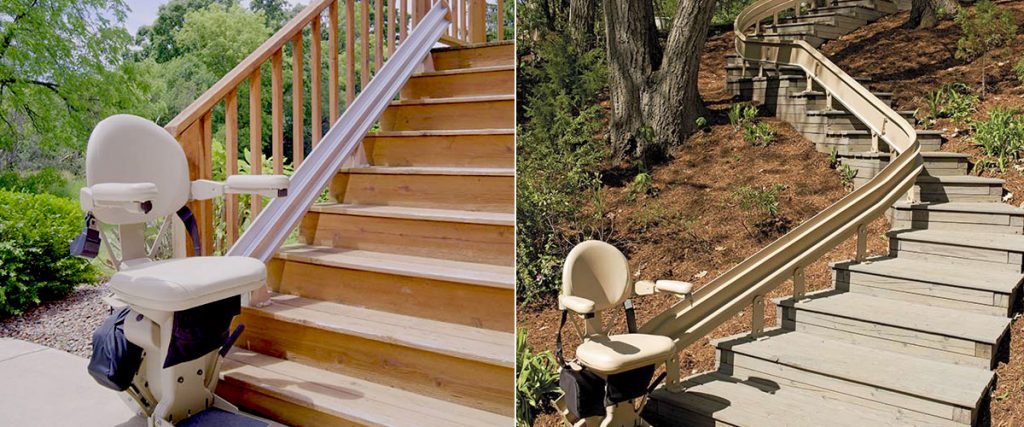 Negotiating a steep flight of steps from the porch to the garden is a complex task for elderly people with limited mobility, forcing them to spend most of their time indoors. An exterior stair lift is a perfect solution to address this concern. Installed on outdoor stairs, these devices allow people to over the stairs easily and independently in a seated position. National Seating & Mobility offers durable Bruno Elite Exterior Stair lifts that can be easily installed on virtually any type of stairway outside your home.
Specially designed for outdoor environments, these devices provide a safe and comfortable ride. They incorporate weather protection features to withstand even the harshest weather conditions. A Bruno Elite Exterior stair lift comes equipped with several advanced features –
Rack-and-pinion drive system
Self-locking worm gear
Swivel seat for easy entry and exit
Two 12v batteries for dependable performance even in a power outage
Seat with multiple height adjustments
Outdoor paint protects all steel surfaces
Obstruction safety sensors and seat belt for enhanced safety
Flip up arms, seat, and footrest
Bruno Elite Exterior for Curved and Straight Stairs
Bruno Elite Exterior Curved (CRE-2110E) – This curved stair lift comes equipped with a wide range of safety features such as offset swivel seat, obstruction sensors, hand-held remote controls and retractable seat belt. Arms, seat and footrest flip up create plenty of space for other people to walk up and down the stairs. In addition, weather-protected features ensure high-quality performance of your stair lift even in extreme temperatures.
Bruno Elite Exterior Straight (SRE-2010E) – Featuring improved clamping and rail design, the SRE-2010E comes with a total weight capacity of 400 lb (181 kg). It can be installed on either side of straight stairways. This straight stairlift comes with a weather-resistant cover system which is engaged by either of two, easy-to-use levers, providing simple and durable protection. The footrest and carriage safety sensors instantly stop the unit when it encounters an obstruction on the stairs.
If you are planning to buy stair lifts, choose a reliable supplier of accessibility equipment. National Seating & Mobility will ensure custom installation of your lift by factory trained professionals. In addition, they will also provide excellent post-sales support related to inspection, repairs and maintenance.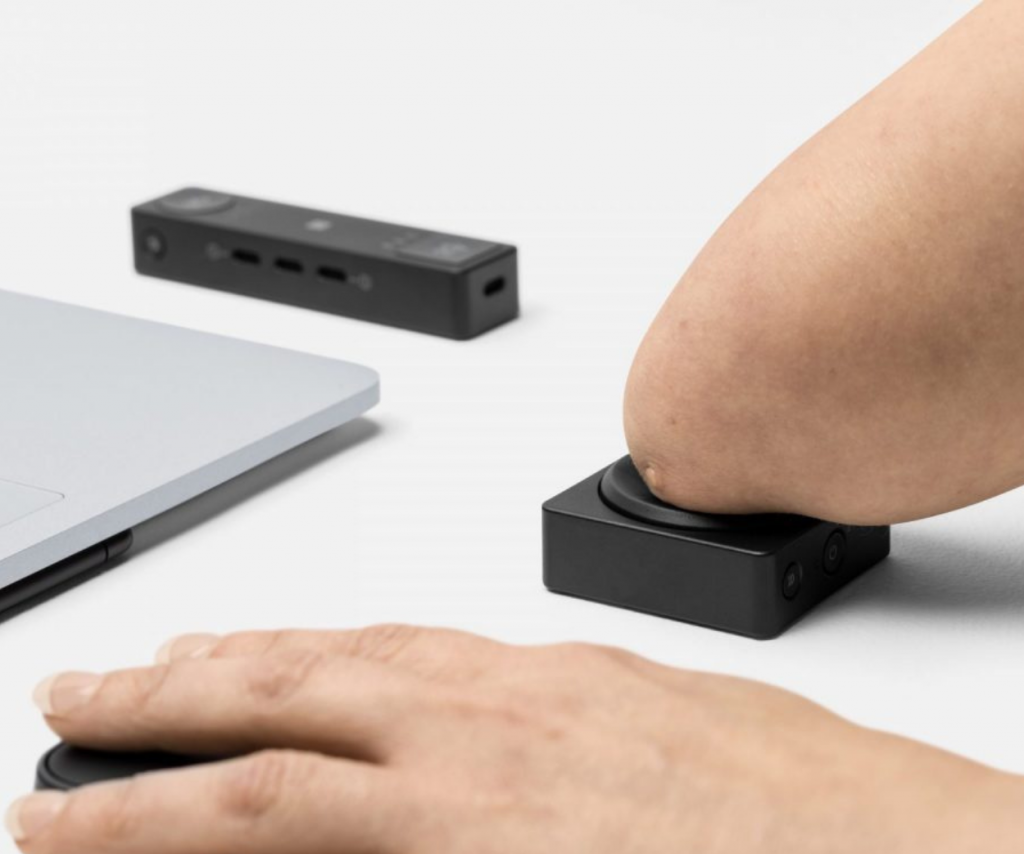 Both Apple and Microsoft recently announced accessibility tech updates designed to better meet the needs of the disability community These include: Door Detection, a navigation…