Quality Outdoor Wheelchair Ramps for Safe and Smooth Access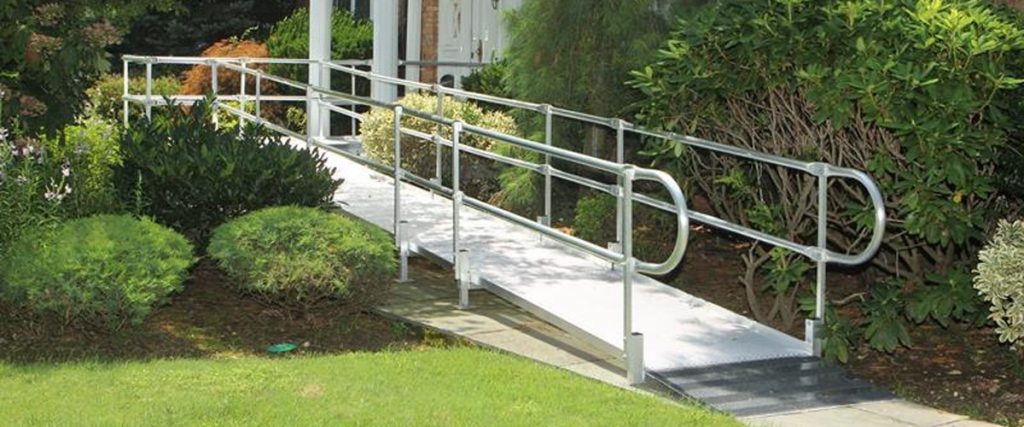 External ramps provide safe and comfortable access over steps, thresholds, doorways and raised landings. They are designed to meet the accessibility requirements of wheelchair and mobility scooter users, parents with strollers, people with walking difficulties, and those using walking aids. National Seating & Mobility offers innovative models of mobility ramps in a wide range of styles and configurations and can customize them to suit the environment in which they are installed and the needs of users.
Choose the Right Wheelchair ramps
If you are thinking of installing a ramp in your home, National Seating & Mobility offers different types of innovative ramps such as fixed wheelchair ramps, portable wheelchair ramps, and DIY mobility ramps. These come in aluminum, wood and steel. Based on your requirements, National Seating & Mobility will help you choose and set up the right option.
Types of Wheelchair Ramps
Aluminum series – With a maximum load capacity of 800 lbs, this wheelchair ramp model is strong and durable and can be easily installed within a few hours. A 2" safety curb on two sides ensures safety and prevents the wheelchair from rolling off. The multi-weld fabrication process ensures less deflection of the ramp surface. This product also comes with an anti-slip aluminum tread surface on the entire system. The code-compliant mesh design allows natural drainage.
Steel Series – Available in Tuxedo Black that compliments any exterior finish, the steel series comes with an 800 lbs load capacity. Featuring a textured finish for slip resistance and unique welded cone-mounted handrail design, this durable ADA-compliant system can allow virtually any configuration.
Wood Series – When compared to steel or aluminum, wooden ramps offer a look that is consistent with outdoor decks and patios. These ramps systems are wood decking spaced, allowing drainage as well as natural expansion and contraction. The system also comes with a unique leg design to maximize structural integrity. Pressure-treated wood prevents rotting.
Benefits of Partnering with a Reliable Supplier
Purchasing wheelchair ramps from National Seating & Mobility offers many benefits. In addition to the best prices, National Seating & Mobility will ensure free shipping, quick and customized installation of your wheelchair ramp, and comprehensive technical support.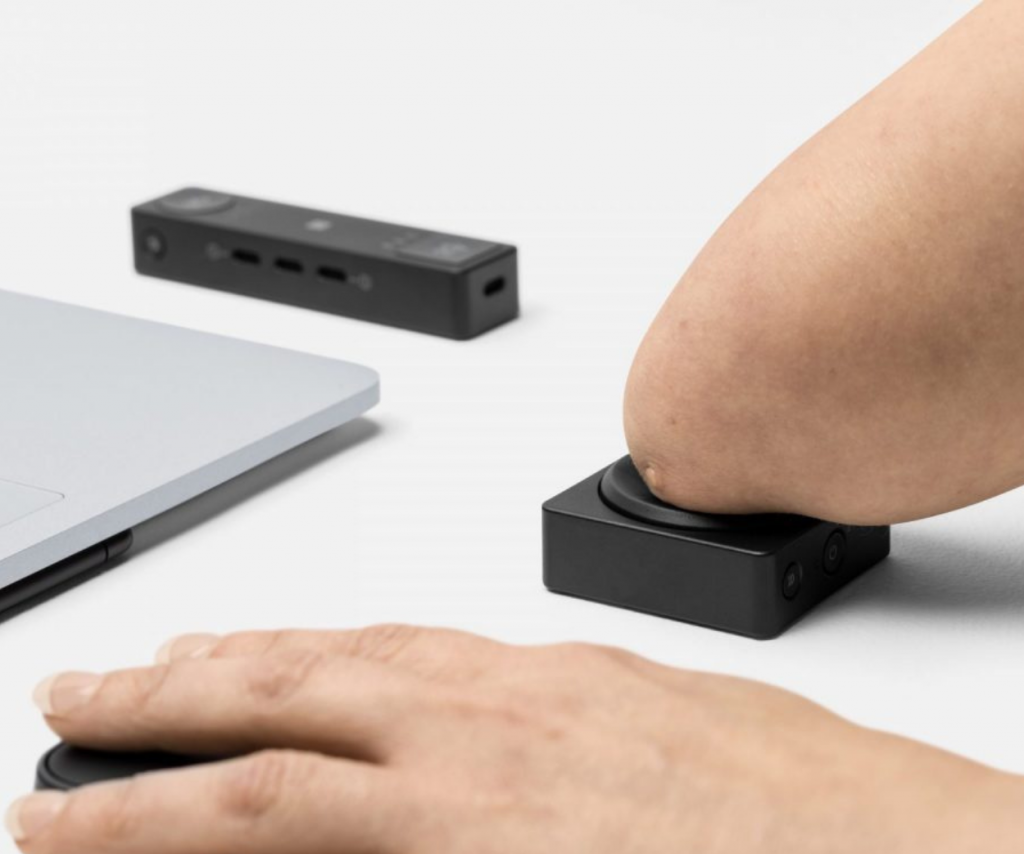 Both Apple and Microsoft recently announced accessibility tech updates designed to better meet the needs of the disability community These include: Door Detection, a navigation…