Patient Lifts- A Vital Accessibility Tool for Homes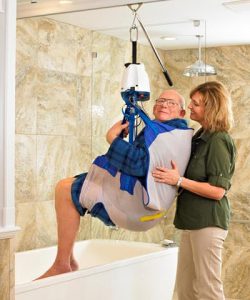 If you are caring for a loved one with severe mobility issues in your home, no one but you knows how challenging it can be. Even when it is a labor of love, it means a sacrifice of your time, energy and life. It doesn't mean you have to sacrifice your back. One of the most dangerous parts of caregiving is assisting with lifting and transferring. The chronic wear and tear on your musculoskeletal system can be disabling to the caregiver. Sometimes, it can happen with just one wrong move! That's why it is critical to have the correct patient lift in your home to prevent injury to the caregiver and to the patient.
Studies have proven that the proper use of a patient lift can prevent career-changing injuries to nurses, aides, therapists and professional caregivers. That's why more and more clinical settings use these vital tools. No one but a caregiver realizes how physically hard it is to safely move a patient. In clinical settings, most pros know to call for help when lifting or transitioning. Even with extra people, it can be an injury–in-the-making. When you are the sole caregiver at home, you cannot always call for extra manpower to move a mobility-challenged patient.
Ask an Accessibility Professional to help you choose the proper Patient Lift for your unique situations- depending on the size, weight, disability and location of the patient you will be lifting. The correct Patient Lift can greatly reduce injury, stress, and amount of time to lift or move your loved one. Perhaps your loved one has a spinal injury, is a stroke or heart patient,  or is limited by a genetic issue. There are Patient Lifts such as:
For toileting and hygiene use.

Portable Floor lifts which can be moved from room to room

Overhead lifts that are permanently anchored in the ceiling to lift patient to change bedding, transition, and lower to a wheelchair.

Patient Lifts on tracks that glide from room to room.

Bariatric lifts (for heavier patients)

Therapeutic Lifts (sit-to-stand, walking, etc.)

Power Lift Chairs (home recliners and for access in and out of vehicles)
Finding the proper Patient Lift for your loved one at home can make so much difference in the quality of everyday life—for both the patient and caregiver. A quick safe transfer means more time for other activities. Some lifts offer more independence for both the patient and caregiver. Finding a good Patient Lift can be helpful no matter what the age, illness, or disability is. It can mean the difference in being able to care safely for a loved one in your own home.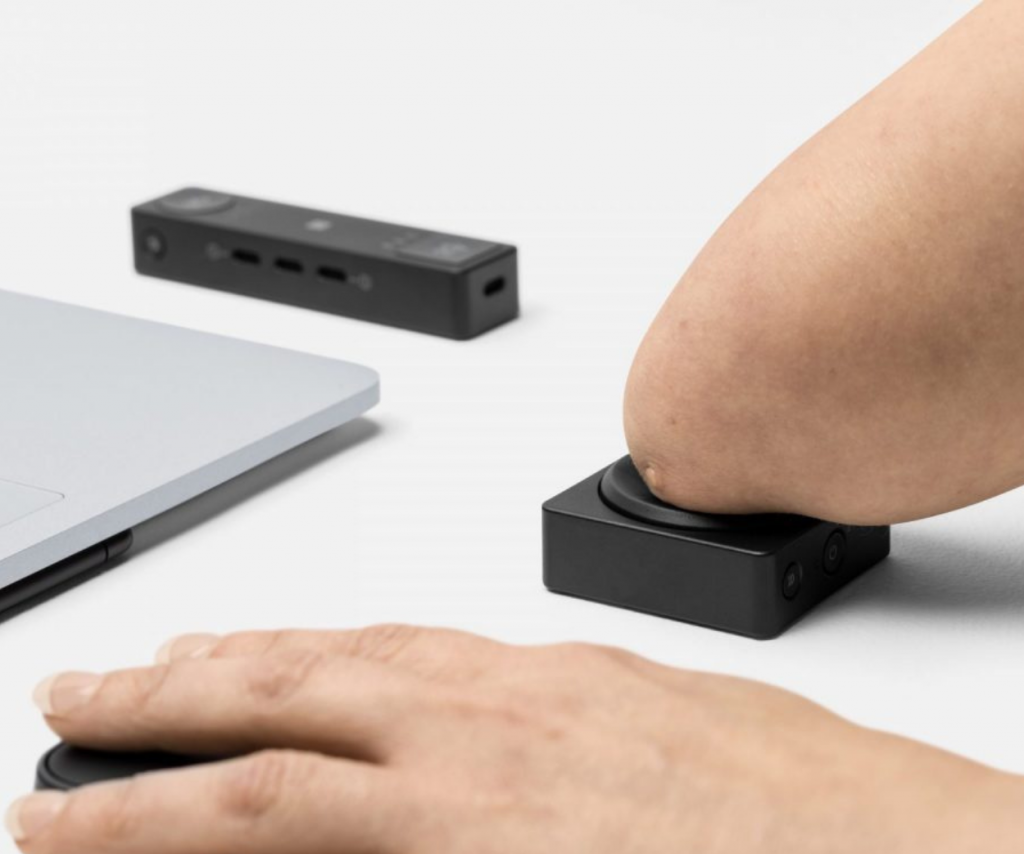 Both Apple and Microsoft recently announced accessibility tech updates designed to better meet the needs of the disability community These include: Door Detection, a navigation…