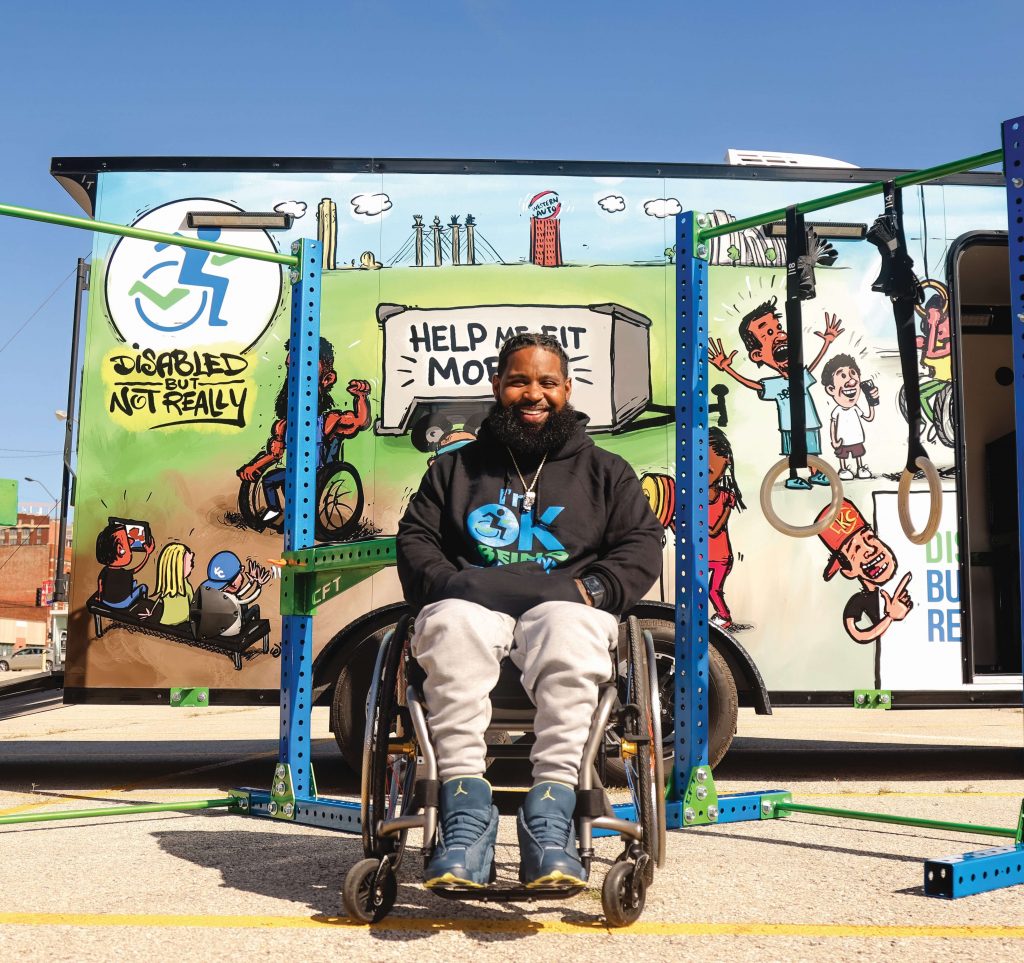 FOR WESLEY HAMILTON, THERE'S JOY IN EMPOWERING OTHERS.
"We want to help people create their own perspective on life so they can live the life they want to live," says Hamilton, the founder of Disabled But Not Really (DBNR). "We help them do that through a focus on nutrition, fitness and mental health."
DBNR is a Kansas City, Missouri-based nonprofit that emphasizes the importance of a healthy, active lifestyle for people with disabilities. Hamilton developed the idea out of his own personal experience after suffering a spinal cord injury from a gunshot that left him paralyzed.
"At the time of my diagnosis, I didn't really think about accepting myself as much as getting back to the image society was comfortable with," he says. Hamilton, who'd been overweight most of his life, enrolled in a nutrition class at a local community college and began applying what he learned. In a year's time—while he was on bedrest 21 hours a day—Hamilton lost 100 pounds. His success fueled his passion to help others, and DBNR was born.
WE WANT TO HELP PEOPLE CREATE THEIR OWN PERSPECTIVE ON LIFE SO THEY CAN LIVE THE LIFE THEY WANT TO LIVE.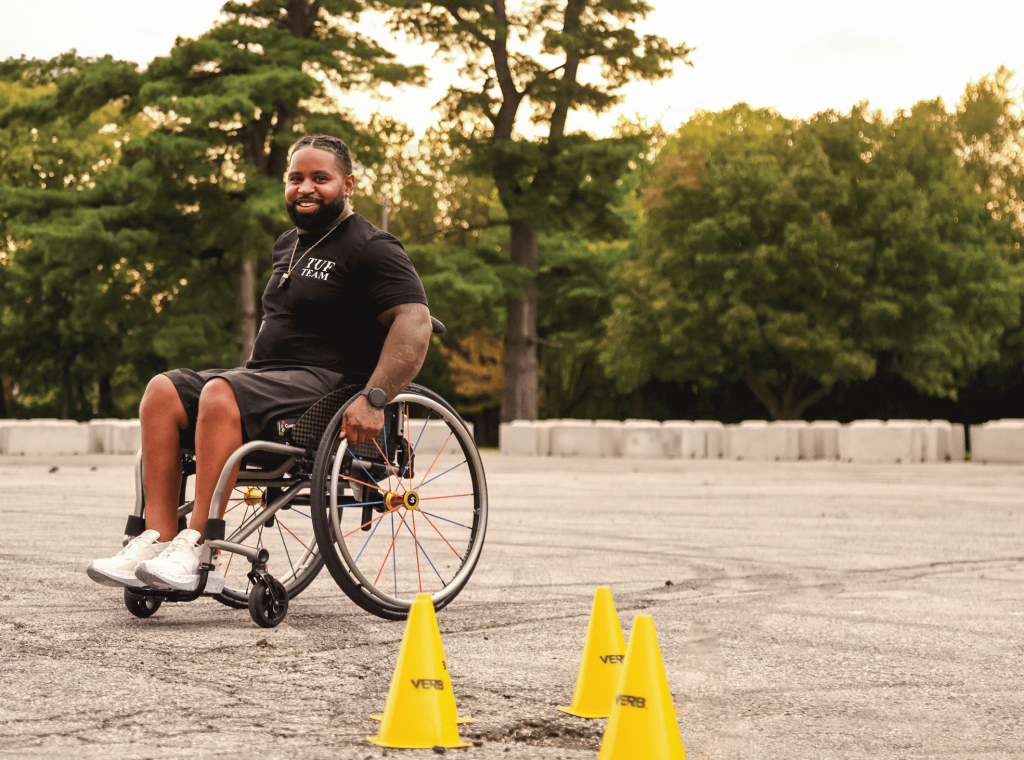 LET'S GET MOVING
Get to know a few more nonprofits focused on helping people live their most active lives.
Move United
An affiliate of the U.S. Olympic and Paralympic Committee, Move United works to ensure everyone, regardless of ability, has access to sports and recreation in their communities. With 200 member organizations in 43 states, Move United is a national leader in adaptive sports, including competition, recreational and educational programs. | moveunitedsport.org
Adapt, Move & Gain Fitness
U.S. Paralympian Alyssa Gialamas saw a need for more accessible workout options and sought to create the solution. With Adapt, Move & Gain (AMG) Fitness, she aims to elevate the at-home workout for people with disabilities. AMG offers three workout programs (Adapt, Move and Gain), and new workouts are added every Sunday. Based in Arlington, Virginia, Gialamas hopes to add inperson workout events soon. | amgfitness.org
SPIRIT Club Foundation
Spirit Club Foundation provides grants and scholarships so people with disabilities can access programs to achieve their fitness goals. Born out of the belief that every person has a right to health, the organization's work helps improve the physical, mental, and social/emotional health of several hundred people each year. spiritclubfoundation.org | spirit-club.com
The nonprofit offers a variety of programs, including the Help Me Fit Challenge, a 10-week program that emphasizes the importance of nutrition and fitness as well as helping participants deal with identity issues. Last year, DBNR added a mobile gym as a response to COVID-19 but also as a way to educate, reach out and bring awareness.
In the future, Hamilton hopes DBNR can create its own inclusive facility that can then be replicated across the country, while continuing to invest in the programs the nonprofit has already developed. "We want to continue impacting people in the communities where we have a presence and make sure that data is being collected and shared so we can implement our programs elsewhere," he says. "More spaces. More cities. More impact."
From exploring your favorite city to enjoying your own backyard, living your life to the fullest means being able to access your favorite spaces with ease. Whether that means transporting your power chair for your next adventure or simply going down stairs, several products are available to make your life a bit more accessible.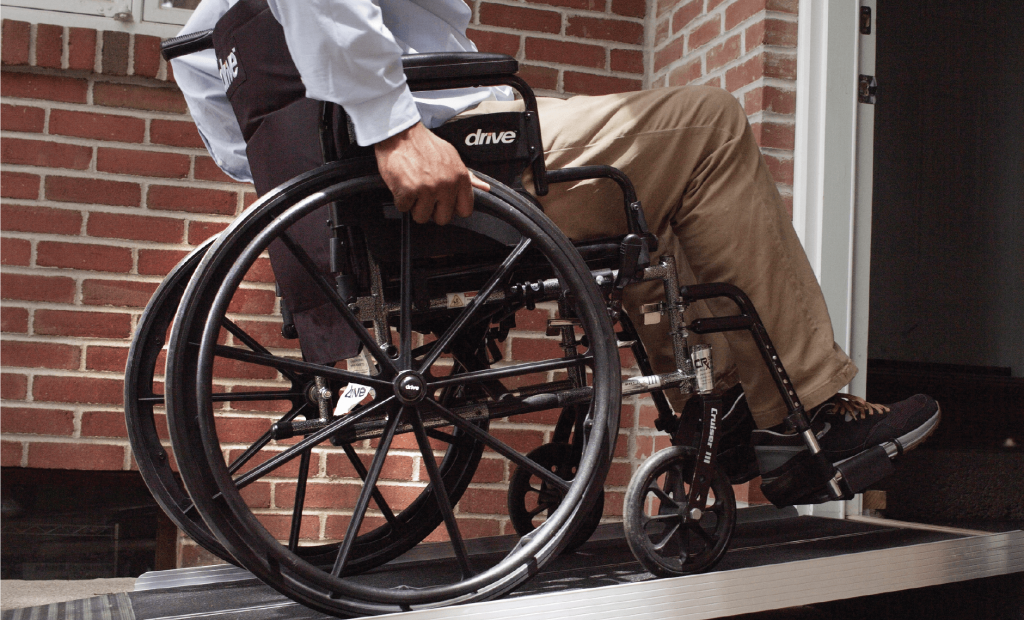 The Importance of Staying Active
STAYING ACTIVE PLAYS A VITAL ROLE IN OUR PHYSICAL AND EMOTIONAL HEALTH. CONSIDER THE BENEFITS:
Physical Benefits
Adults with disabilities are
more likely to be diagnosed
with heart disease, diabetes,
obesity, stroke and cancer
than those who don't
have mobility issues. An
active lifestyle can play an
important role in decreasing
or slowing the progression
of these health concerns.
Emotional Benefits
An active lifestyle helps to
relieve stress, improve sleep
and increase energy levels.
Remaining active—whether
that means exercising
or simply pursuing the
activities you love most—
can also boost your mood
and has been shown to
help ease symptoms of
depression and anxiety.
Social Benefits
When you can access the
world around you with
ease, it creates greater
opportunities for social
interaction. From joining
a wheelchair basketball
league to gardening, an
active lifestyle creates
ample opportunities to
enjoy the things you love
most with people who
share that passion.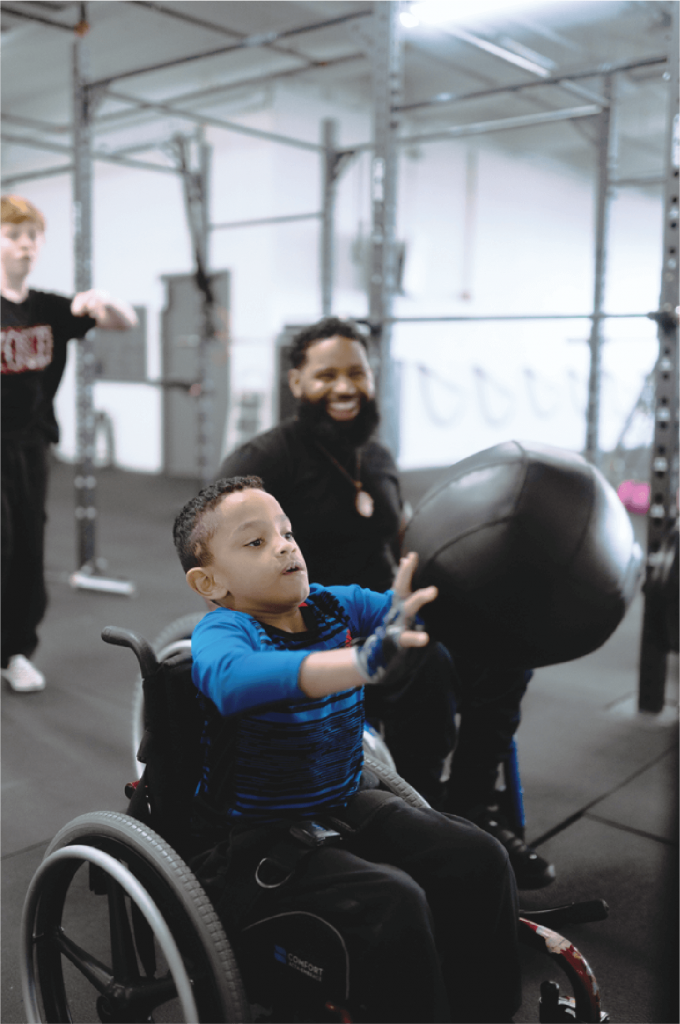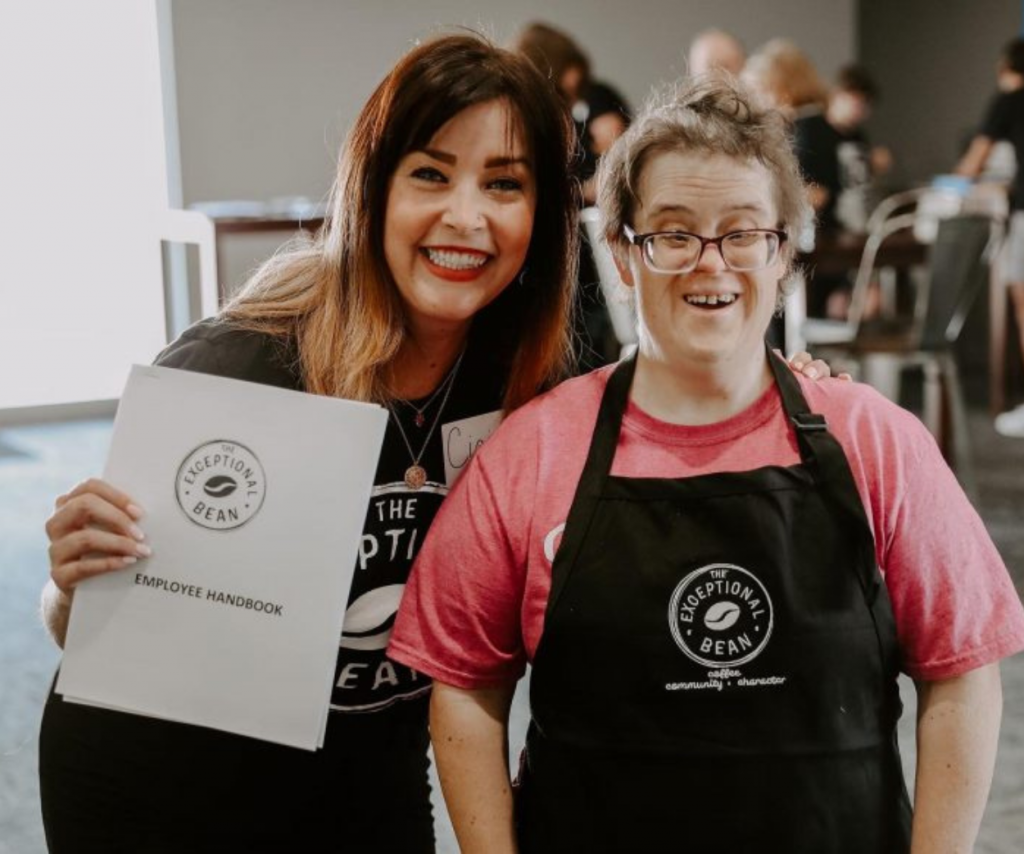 How a coffee shop in Cookeville, Tennessee, is striving to create community and inclusivity Michael England never really expected to open a coffee shop. His…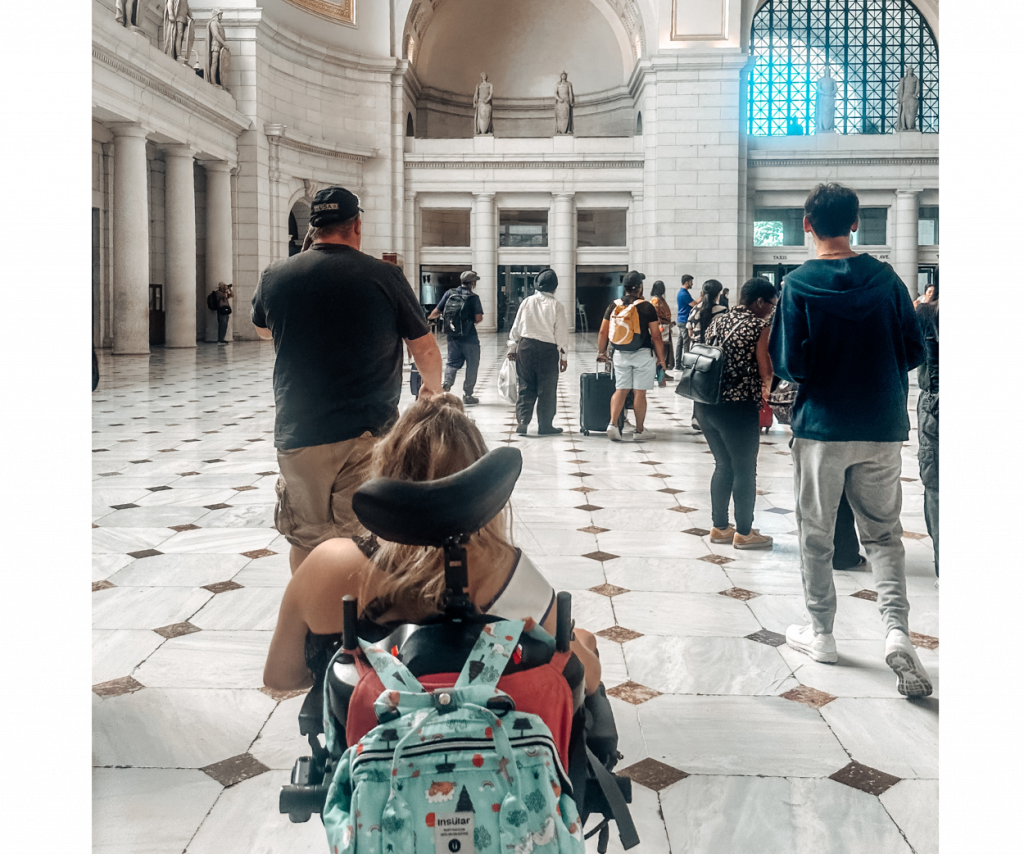 Michigan teenager Zoey Harrison is committed to making the world a better place for people with disabilities—and she believes you can too! Zoey Harrison loves…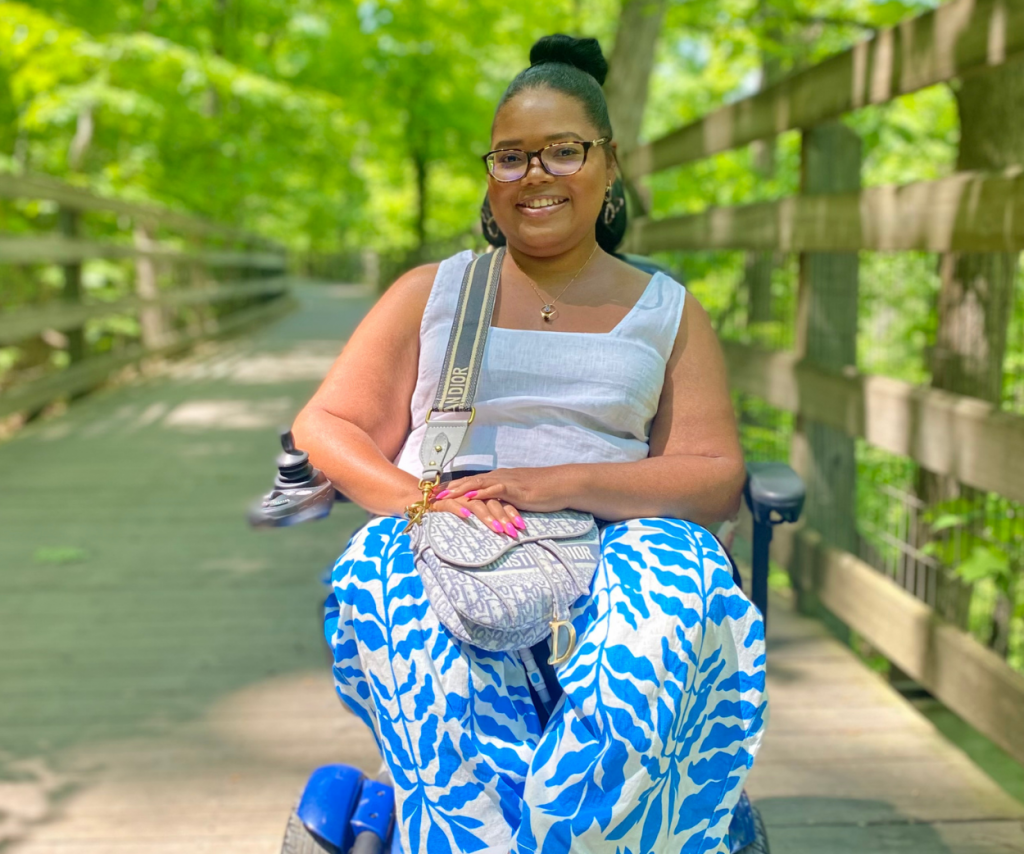 NSM client Candis Welch on using her platform and influence to advocate for the disability community Candis Welch wants to make a difference in the…