National Seating & Mobility's Wheelchair Ramp Installation Makes Brooklyn Public Library More Accessible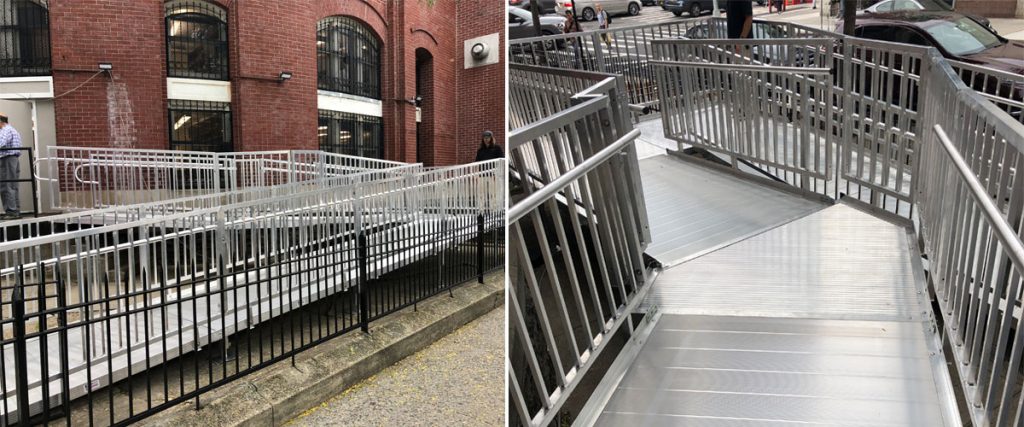 The American Library Association recommends that libraries should use strategies based on the principles of universal design to ensure that library policy, resources and services meet the needs of all people. According to the International Federation of Library Associations and Institutions (IFLA), everybody should be able to use the libraries of a country and people with disabilities should be able to arrive at the site, approach the library building and enter as well as exit the building easily and safely.
National Seating & Mobility, an experienced supplier of accessibility solutions, recently installed a commercial wheelchair ramp for Brooklyn Public Library (BPL), which is among the borough's most democratic civic institutions, serving patrons in every neighborhood and from every walk of life. Established in 1896, this is the nation's sixth largest public library system and currently has nearly 700,000 active cardholders. This client contacted our team for a solution to improve wheelchair access to their building.
Our technicians visited the site for an in-depth inspection and to outline a custom plan for this library that would meet the client's unique needs. We installed a custom commercial aluminum ramp that features picket safety rails and a continuous inner hand rail. Even though it was a tight space with special angled turns, our team was able to fabricate a suitable ramp. Our aluminum ramps are strong and durable and can be easily installed within hours. Our team completed the installation within the day and this has improved wheelchair access to this library. The client is happy with our choice of ramp and the service we provided.
Our clients can also benefit from easy and safe ramp rental solutions we offer in select locations for short-term rehabilitation, recovery after surgery, guests with disabilities, special events, and for any such requirements.
Did you know that 55% of all senior fall injuries happen inside their house?* As people age, they often lose some level of mobility, strength,…
Talking to your aging loved ones about their mobility challenges can be difficult. After all, you've likely spent your whole life seeking advice from your…
How NSM client Brandon Winfield is using technology to help make the world more accessible As creator of the iAccess.Life app, Brandon Winfield is used…