National Seating & Mobility Installs Modular Aluminum Ramp for Wheelchair User Access to Home and Driveway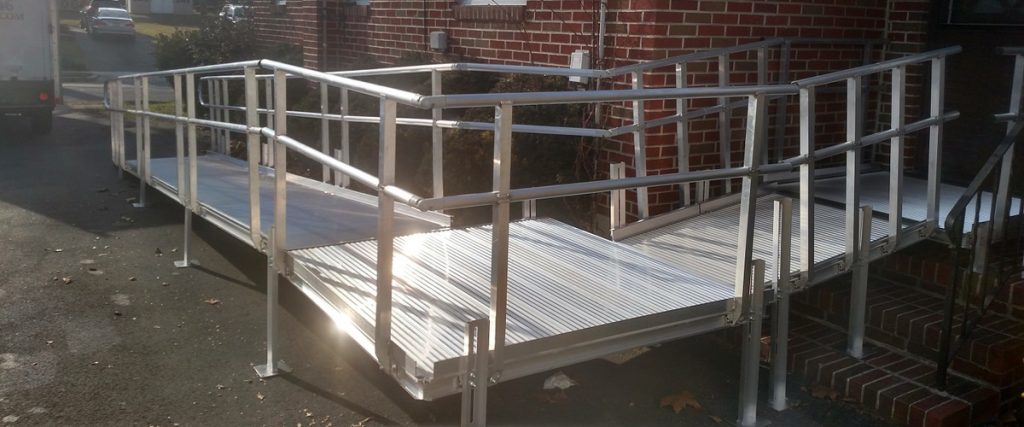 When a few steps or a small rise in level make it impossible for a wheelchair user to access a building, a ramp is the answer. A leading provider of accessibility products, National Seating & Mobility is focused on providing personalized solutions. One of its clients in New Jersey wanted a ramp that would allow use of the driveway and enable access to the home for a wheelchair user, and the company provided a flexible, low maintenance solution – a durable, aluminum wheelchair ramp.
Well-designed, sturdy modular wheelchair ramps go a long way in improving access to a home for people who use wheelchairs as well as those who have difficulty with stairs or use a walker, cane or similar assistive device. In this specific case, the outdoor end point for the ramp was designed to open up into the driveway, making things easier for a person in a wheelchair.
The decision to install a solid surface aluminum ramp in the New Jersey home was the right one as it met the low maintenance and flexibility requirements. Modular wheelchair ramps stand freely and can be used as permanent or temporary equipment, and moved or reconfigured to meet needs. The modular wheelchair ramps that National Seating & Mobility supplies come with a lifetime warranty and several commendable features:
Multi-weld fabrication process that ensures less deflection of the ramp surface
Code-compliant mesh design allows natural drainage, no puddles
Anti-slip aluminum tread surface on the entire system
Vertical pickets and gates
Unique welded cone-mounted hand rail design
No risks of rusting, rotting, or splinters
Interchangeable BTP and end loops
Highest coefficient of friction for maximum traction
Environment-friendly – 100% recyclable
Completely maintenance free
Can be designed with matching aluminum hand rails
With National Seating & Mobility handling their ramp installation project, residents can expect many benefits. Licensed and accredited, the company has a team of skilled, certified service technicians that carries out a free accessibility analysis and provides customized installation of residential and commercial ramp systems. This well-established company also offers its clients the best prices.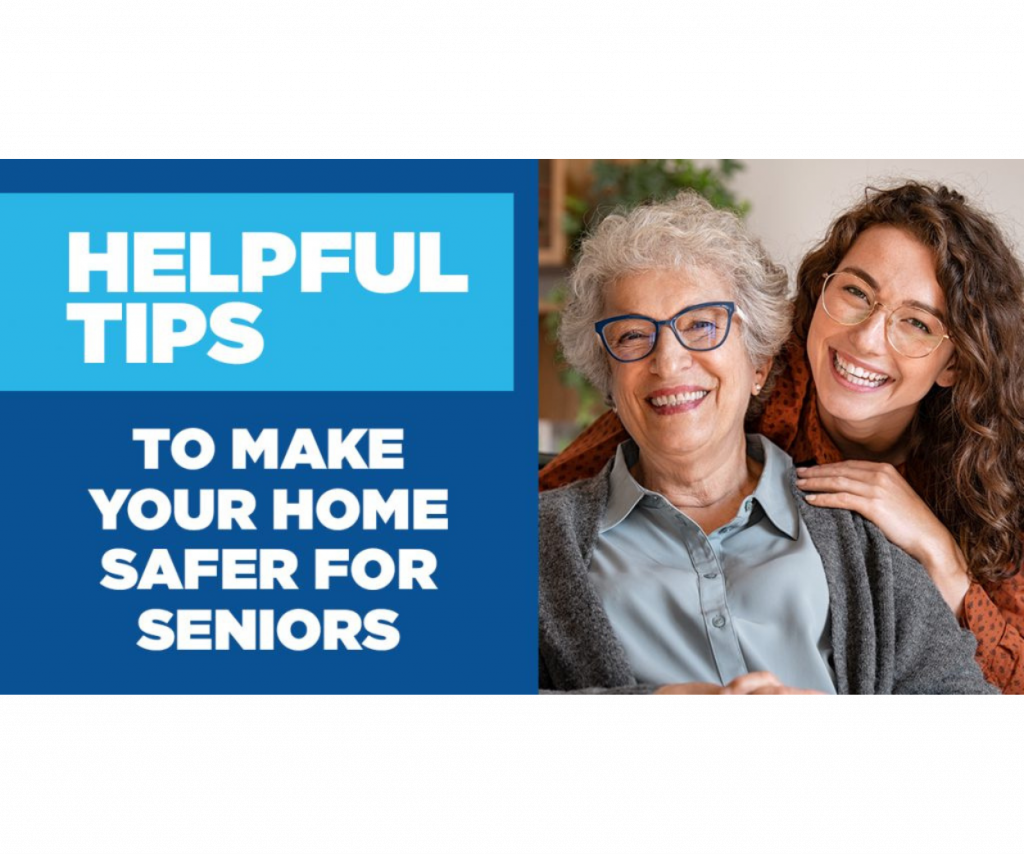 Did you know that 55% of all senior fall injuries happen inside their house?* As people age, they often lose some level of mobility, strength,…
Talking to your aging loved ones about their mobility challenges can be difficult. After all, you've likely spent your whole life seeking advice from your…
How NSM client Brandon Winfield is using technology to help make the world more accessible As creator of the iAccess.Life app, Brandon Winfield is used…