Learn About Aluminum Wheelchair Ramps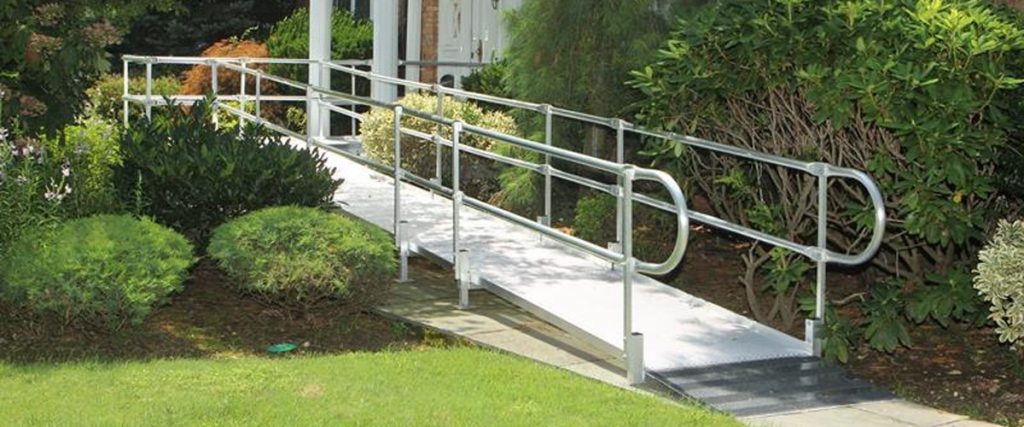 Wheelchair ramps allow people who use a wheelchair, scooter, crutches, cane or walker and those who cannot walk with a regular gait to easily access a building or other raised landing. Ramps come in various types of material and aluminum is a good choice as it will not rust or splinter. There are a wide variety of aluminum ramps for sale and National Seating & Mobility can help you set one up to meet your requirements.
National Seating & Mobility offers high quality aluminum wheelchair ramps for use in residential and commercial buildings. These systems are extremely strong and sturdy and can comfortably accommodate 800 – 850 pounds of weight. They are lightweight, durable and safe, provide excellent traction, and can be easily installed within a few hours.
These ramps come with safety curbs on both sides to prevent the wheelchair from rolling off. They are built to withstand weather conditions such as rain, snow, ice as well as harsh climate. They have a skid-resistant surface that protects against slips and falls. They are 100% maintenance free and environmentally responsible. They come with a lifetime warranty against rust and do not rot or splinter. They are compliant with the standards set by Americans with Disabilities Act (ADA). They can be configured for almost any site layout, including the tightest of locations. With their stylish, clean and modern appearance, aluminum ramps can easily integrate into most environments. In 2015, National Ramps reported that their aluminum ramps had remained unaffected when Hurricane Sandy had severe damage in homes, businesses and neighborhoods.
Aluminum Wheelchair Ramp Models
Open Mesh Aluminum – This device is the only open mesh aluminum ramp on the market. The mesh design on the tread surface allows rain and melting snow to pass right through, yet preventing small objects from passing through. It is the safest ramp surface available. It requires no repainting.
Solid Surface Aluminum – This wheelchair ramp is a excellent choice for novice do-it-yourself individuals as it is the easiest ramp kit to put together. It comes with anti-slip grooves and can be used in climates with little or no snow. As the sides of this device are finished and flush, there are no hazardous nuts or bolts protruding onto the useable ramp area. The platforms and handrails are pre-assembled helping to save hours of tedious handwork.
National Seating & Mobility provides professional installation support to set up your aluminum wheelchair ramp. On the other hand, if you want to build wheelchair ramp on your own, then they will provide you with fully accessorized modular ramp kit and installation guide which will help you to build a ramp 'out of the box' in a short time.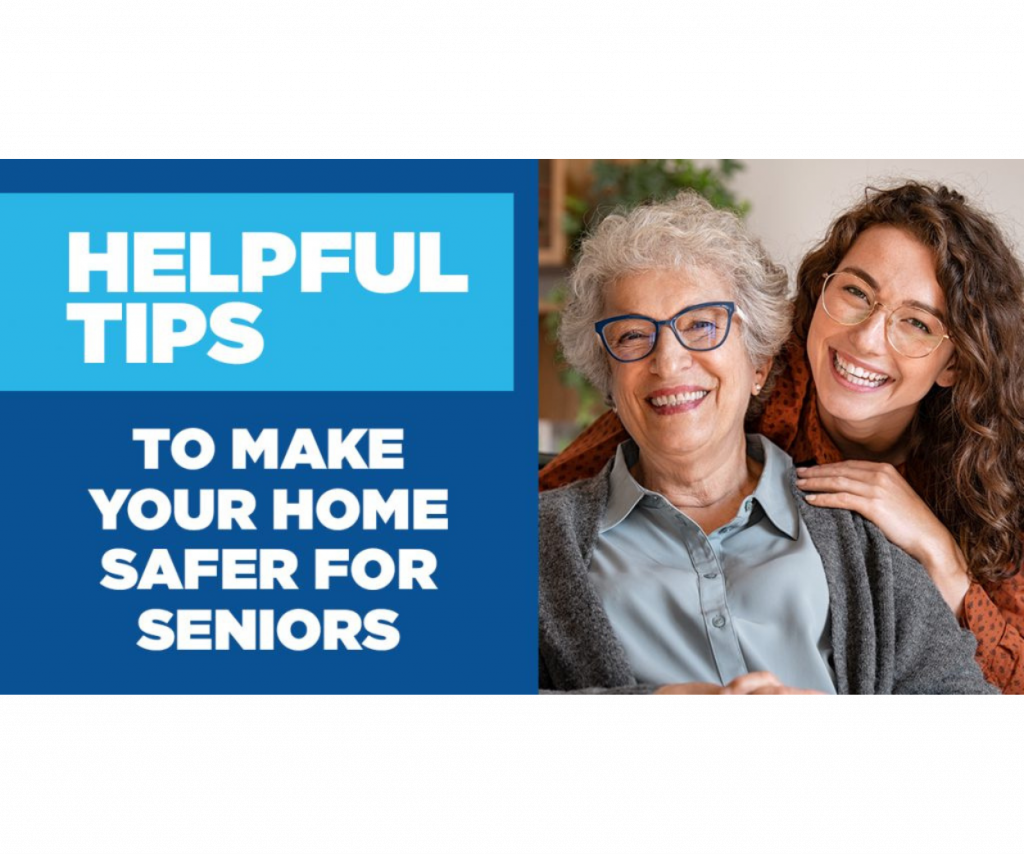 Did you know that 55% of all senior fall injuries happen inside their house?* As people age, they often lose some level of mobility, strength,…
Talking to your aging loved ones about their mobility challenges can be difficult. After all, you've likely spent your whole life seeking advice from your…
How NSM client Brandon Winfield is using technology to help make the world more accessible As creator of the iAccess.Life app, Brandon Winfield is used…