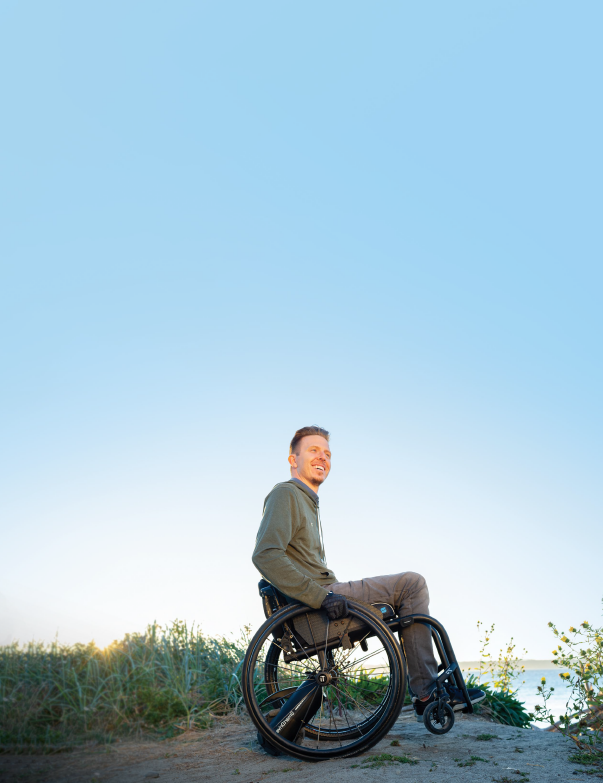 LIFE SHOULD BE LIVED TO THE FULLEST, AND POWER ASSIST MAKES THAT A REALITY FOR MANY MANUAL WHEELCHAIR USERS.
Whether you're sightseeing on vacation or running your day-to-day errands, power assist can give you a little bit of an extra push when you need it most. While power assist isn't new, thanks to advancements in technology and design, more options are currently available than ever before.
Overview
In the simplest terms, power assist provides manual wheelchair users with power when they need it.
Power Assist:
Requires less force to propel, reducing the number of pushes needed to go the same distance;
Makes it easier to propel over difficult terrain such as grass, gravel, carpet, curb cuts, ramps and inclines;
Allows users to do more while using less energy, which helps fight fatigue and overuse injuries, such as carpal tunnel and rotator cuff problems.
Power Assist Perks:
GREATER CONNECTIVITY: Bluetooth gives you the ability to control speed and customizable settings with an
app. It's now possible to control some products without being in the chair, making it easy to store when not being used.
SAFETY: Many products offer increased speed to cross busy streets or assisted braking when going downhill, helping to make daily life a little more safe.
IMPROVED DRIVABILITYAND TRANSPORTABILITY: Thanks to continued innovations, products continue to get lighter and easier to remove for travel, while engines are becoming stronger and more efficient, helping you get where you're going with a little less hassle.
Types
Manual wheelchair users have two main options when it comes to power assist: power assist wheels or an add-on unit. In deciding between the two, experts suggest taking stock of your goals and finding the right combination of options that fit your lifestyle. You and your care team should consider functional and comfort levels as well as safety when making decisions about which product might work best. If you qualify, power assist may be covered by insurance, whether you're a new or existing user. Private pay options are also available. If you have questions, consult your doctor, therapist or National Seating & Mobility.
Alber e-motion®
Alber twion®
SmartDrive MX2+
SMOOV® one
Type
Power Assist Wheels
Power Assist Wheels
Rear-Mounted Add-On
Rear-Mounted Add-On
Manufacturer
Invacare
Invacare
Permobil
Invacare
Ease of Travel
Easy removal for travel
in car. Features airplane
mode, which prevents
the e-motion from
turning on during flight.
Detach the wheels with
quick release feature
Easy to attach and
detach
Easily removeable
Motor/Battery
e-motion hub motor in
three sizes (22″, 24″,
25″). Automatic battery
charger included.
Optional control unit
available.
Lithium ion battery
powers the device for
up to 12 miles, charges
up to 80% in four hours
25 W brushless DC
powers up to 12.3 miles
Built-in battery pack
with up to 12 miles of
range and powerful hub
drive motor. Bluetooth
provides a seamless
wireless connection
between the control and
drive unit.
Weight
17 lbs per wheel
13 lbs per wheel
12.5 lbs
12.5 lbs
Speed
5.3 mph
6 mph
5.5 mph
Up to 6.5 mph
Unique Features
• New mobile app
• Cruise Mode
• "Lighter, faster,
stronger and smarter"
than the previous
e-motion (M15)
• Assisted braking when
going downhill
• Patented roll-back
delay while driving
uphill
• High-tensile aluminum
alloys, high-tech plastics
and the latest digital
motor technologies
• Offers proportional
power (harder push
results in more power)
• Multiple ways to
control, including
SwitchControl buttons
(momentary or latched),
original PushTracker, or
PushTracker E2
• Offers tap gestures
and SwitchControl
buttons
• Lightest power assist
add-on on the market
• Offers activity
feedback with the
PushTracker app
• Aluminum locking claw
to secure unit
• Simple to remove from
the chair
• App allows users to
customize ride, check
battery life
•Offers users three
ways to stop: grabbing
the hand rims, hitting
a button on the side or
using the speed dial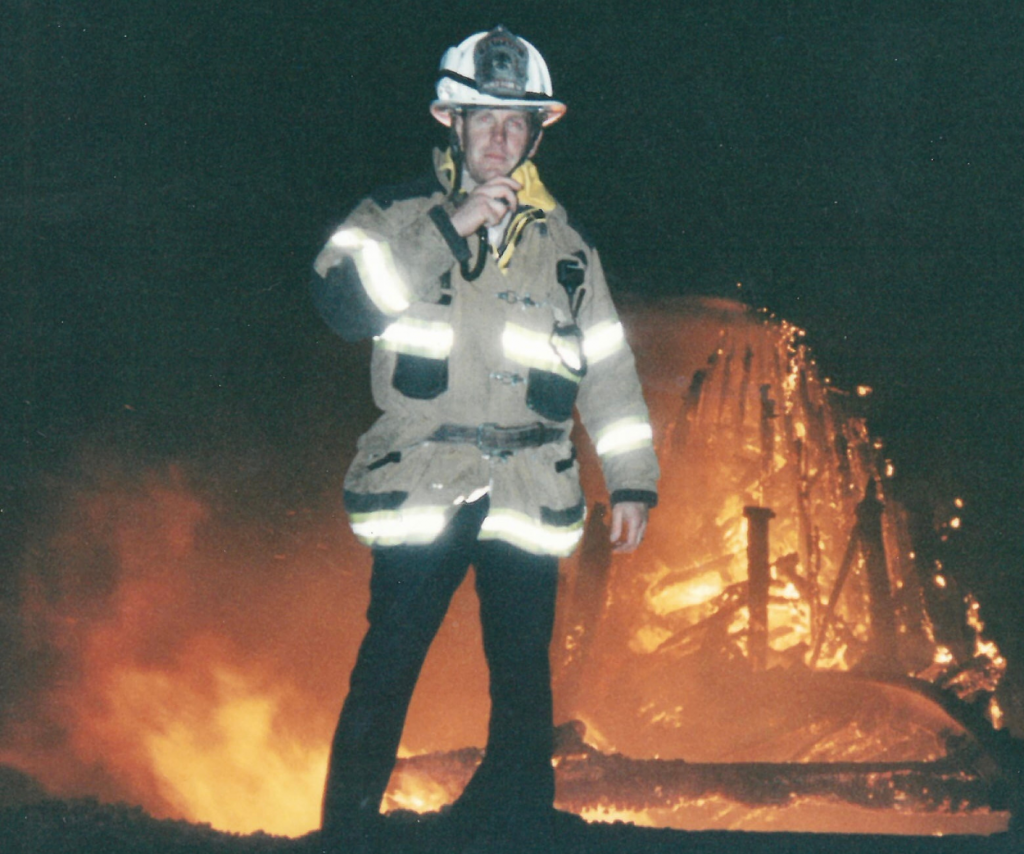 How NSM client Harold Schapelhouman's out-of-the-box thinking helps him keep moving forward Finding out-of-the-box solutions to non-traditional problems has been a key characteristic of Harold…