How Will You Transfer Your Wheelchair Outside Your Home?
Are you searching for the best way to transport your wheelchair when you leave your home? One of the greatest freedoms for anyone who uses a wheelchair is to be able to leave their home and go where they want. You can equip your new or current vehicle to make it safe and simple to load and transport your mobility device. You need the assistance of an accessibility professional to help you determine the proper lift for your vehicle and unique mobility challenge. The model you need also depends on the weight of your wheelchair or scooter, and the weight load capacity of the Vehicle Lift. Here are a few available types of Vehicle Lifts which save back injuries and time:
Exterior Vehicle Lifts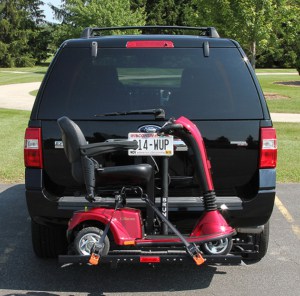 The lifts that carry your wheelchair or scooter on the outside of your vehicle are helpful if you have a car as opposed to a larger vehicle, or if you need the space inside your vehicle for extra passengers or cargo. Select from Chariot or trailer type models that are pulled behind your vehicle or models which lift and hitch directly to the back of your vehicle.
Interior Vehicle Lifts

There are Hoist Vehicle Lifts which are installed inside your vehicle and swing out to lift your wheelchair or scooter and then swing it inside your van or SUV or Crossover. The Platform Interior Vehicle Lifts have a platform which is lowered out of the inside of your vehicle. The wheelchair is moved onto the platform and is then lifted inside. Most Interior Vehicle Lifts enable you to keep your second row seating in your vehicle. One of the benefits of having an interior Vehicle Lift is keeping it out of the weather when you transport it.
Pick up Vehicle Lift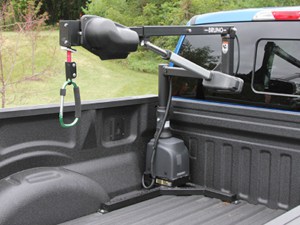 There are some specialized lifts for your wheelchair to be lifted from the driver or passenger side up and into the bed of the pick up so you can go when you want.
Vehicle Ramps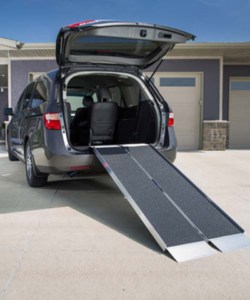 Check out the variety of ramps which can be installed in your van to easily load and transport your wheelchair. You can also choose portable or foldable ramps which can easily be folded up and transported along with your wheelchair to be used at other places.
Transfer Seats for Vehicles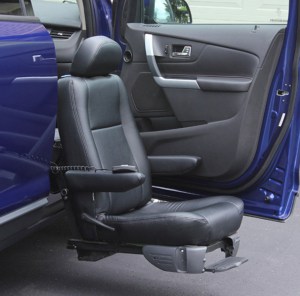 Some other choices to make it easier to access your vehicle are the Transfer Seats which include a Stow-Away model that stows away under your Van, truck, SUV or Crossover and swings out and up to help you transfer easily and safely from your wheelchair to the vehicle seat. The Valet Transfer Seat actually replaces your vehicle seat and the touch of a button causes it to swivel out and down to grant easy and safe access. These transfer seats are used in conjunction with your choice of Vehicle Lift.
Did you know that 55% of all senior fall injuries happen inside their house?* As people age, they often lose some level of mobility, strength,…
Talking to your aging loved ones about their mobility challenges can be difficult. After all, you've likely spent your whole life seeking advice from your…
How NSM client Brandon Winfield is using technology to help make the world more accessible As creator of the iAccess.Life app, Brandon Winfield is used…