How to Choose the Right Wheelchair Ramp for Your Needs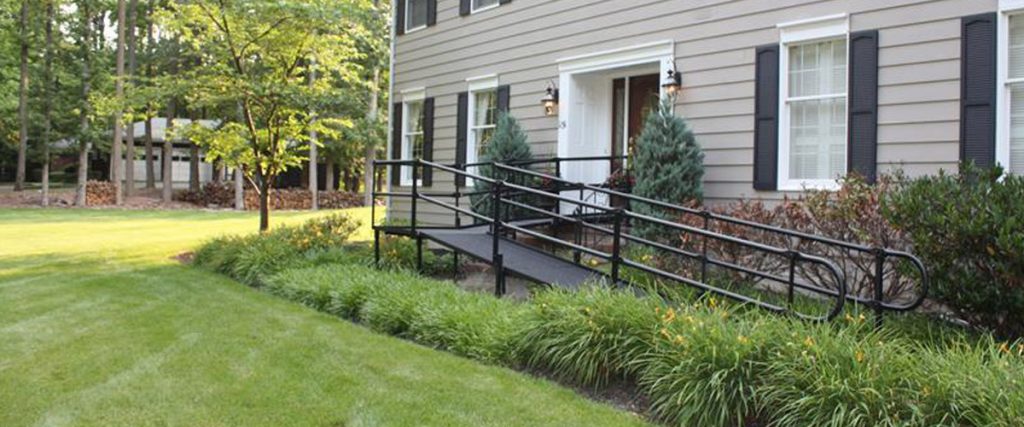 Wheelchair ramps remove the barrier posed by steps and allow mobility device users to enter and exit buildings and vehicles safely and comfortably. Wheelchair ramps allow users to safely move over uneven ground. Portable ramps can be used with a vehicle and any place where there are a set of steps that are difficult to negotiate.
There are a variety of ramp options available such as permanent, semi-permanent and portable. You need to consider various factors to choose the right ramp for your needs.
Purpose
From indoor walking hazards like door thresholds and raised landings to outdoor mobility dangers such as porch steps or vehicle rises, there are many potential safety risks which mobility device users face on a day-to-day basis. A ramp can be the ultimate solution to each of these mobility problems, but you need to assess your individual situation to choose the right system. Consider factors like the physical limitations or health risks you face when moving around your home and select a ramp that can best meet your individual needs.
Weight Capacity – Standard or Bariatric
Exceeding the total weight capacity of a wheelchair ramp can result in device failure. Consider the total weight your ramp would need to support. This includes the mobility equipment, supplementary medical device, power pack, and shopping basket as well as its contents. Leading dealers offer devices with a standard weight capacity of 300 pounds (including the passenger and the equipment). Bariatric ramps can support up to 900 pounds.
Fixed or Portable
Wheelchair ramps include fixed and portable models. Fixed models require permanent installation outside a home or place of residence as they connect doorways to sidewalks or other level outdoor surfaces. For instance, some models are designed with switchbacks, to allow a gentler slope and take up less exterior space. On the other hand, portable ramps can be used in a variety of applications – stairs, cars, trucks, and other low to moderate rises. It can be separated, making it even easier to use, carry, and store. For instance, the SUITCASE Advantage Series ramp can be quickly separated into two lightweight sections by simply removing two hinge pins.
Slope and Length
The term slope describes how steep the ramp system is. If the slope is too steep, it may be too difficult or even unsafe for someone to use the accessibility device. The less steep the slope is, the longer the ramp will have to be. Evaluate the distance and area where the ramp system needs to be placed. Building codes require a slope no steeper than 1:12 – meaning for every one inch of change in height, the device must be 12 inches in length.
Location – Home or Vehicle
Ramps can be used in a variety of places – indoors or outdoors or with vehicles. For instance, while choosing a portable model to use with a vehicle, it is important to measure the vehicle's door width and make sure the model is selected with door dimensions kept in mind. ADA standards require fixed business ramps to have a minimum width of 36 inches of clear space across the surface of the device, and to have at least 5′ x 5′ of clear, unobstructed space at both the top and bottom of the ramp.
Price – Economy or Upscale
Generally, ramp platforms are made of concrete wood, aluminum or steel whereas the surface of the device is mostly based on personal preference or geographic location. Wooden ramps are popular as they are attractive, less expensive and easy to set up. Aluminum ramps, on the other hand, are the lightest and easiest ramps to move.
Professional Installation
When it comes to purchasing and installing ramps, it is important to partner with a reliable accessibility equipment dealer. National Seating & Mobility will provide professional guidance to help you choose the right system as well as efficient support related to installation and maintenance.
Did you know that 55% of all senior fall injuries happen inside their house?* As people age, they often lose some level of mobility, strength,…
Talking to your aging loved ones about their mobility challenges can be difficult. After all, you've likely spent your whole life seeking advice from your…
How NSM client Brandon Winfield is using technology to help make the world more accessible As creator of the iAccess.Life app, Brandon Winfield is used…