Hospital To Home: Helping Your Senior Loved One Transition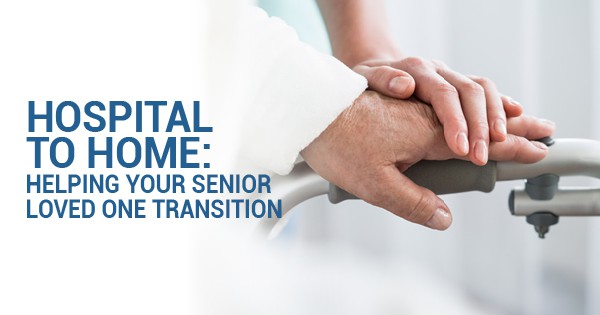 After a surgery or medical procedure, having impaired mobility can be difficult for an aging individual. This can be especially true when they transition from the hospital or rehab center back into their home. As a family member, you have an important role in helping to ease this transition. By helping your loved one use medical lift chairs and other mobility aids, you can ensure both their independence and safety.
Step 1: Speak with their doctor and healthcare team.
Before your loved one leaves the rehab center or hospital, take the time to speak with their doctor and healthcare team over their specific medical needs. You may even request want to request a home evaluation.  Understand the extent of their mobility restrictions and the details of their medications. The healthcare team may also have recommendations for accessible products for the home such as a wheelchair ramp, stairlift, porch lift, bathroom accessibility products or other solutions for the home.
Step 2: Identify household hazards.
For older adults, over 50% of falls happen at home, so it's important to prevent them as much as possible. Whether your loved one is moving in to their own home, or they are living in yours, take the time to identify the risks in every room. These can be everything from slippery areas, rugs to wires on the floor. Clean the home and remove these hazards before your loved one moves home.
Step 3: Purchase the necessary equipment.
Look into home accessibility standards and purchase the appropriate equipment to help your loved one get around the house. Find a trusted provider and schedule installation of grab bars, lift chairs, handicap door opener button, and other equipment ahead of time. Test out the equipment ahead of time to ensure that it is working properly.
Step 4: Teach your family on how to use a patient lift.
Lifting a person without the ability to assist can be a challenge. If a patient lift was provided, be sure to learn how to use it and help your family members learn how to operate it as well.  As soon as your loved one arrives home, you can get them feeling comfortable right away. Be patient and practice using the lift multiple times.
Step 5: Take care of emotional needs.
Mobility equipment is all about monitoring physical needs, but remember to take care of your loved one's emotional state as well. Sit and chat with them regularly to check in about their recovery. Having impaired mobility can be detrimental to their mental health, so be aware of this.
By taking your loved ones mobility needs and independence seriously, you can help them feel in control as they recover from their procedure or come to terms with a permanent disability. No matter their physical ability, your loved one will certainly benefit from appropriate accessibility products and a safe home environment. The feelings of safety and independence will help them feel more in control of their life.
Did you know that 55% of all senior fall injuries happen inside their house?* As people age, they often lose some level of mobility, strength,…
Talking to your aging loved ones about their mobility challenges can be difficult. After all, you've likely spent your whole life seeking advice from your…
How NSM client Brandon Winfield is using technology to help make the world more accessible As creator of the iAccess.Life app, Brandon Winfield is used…