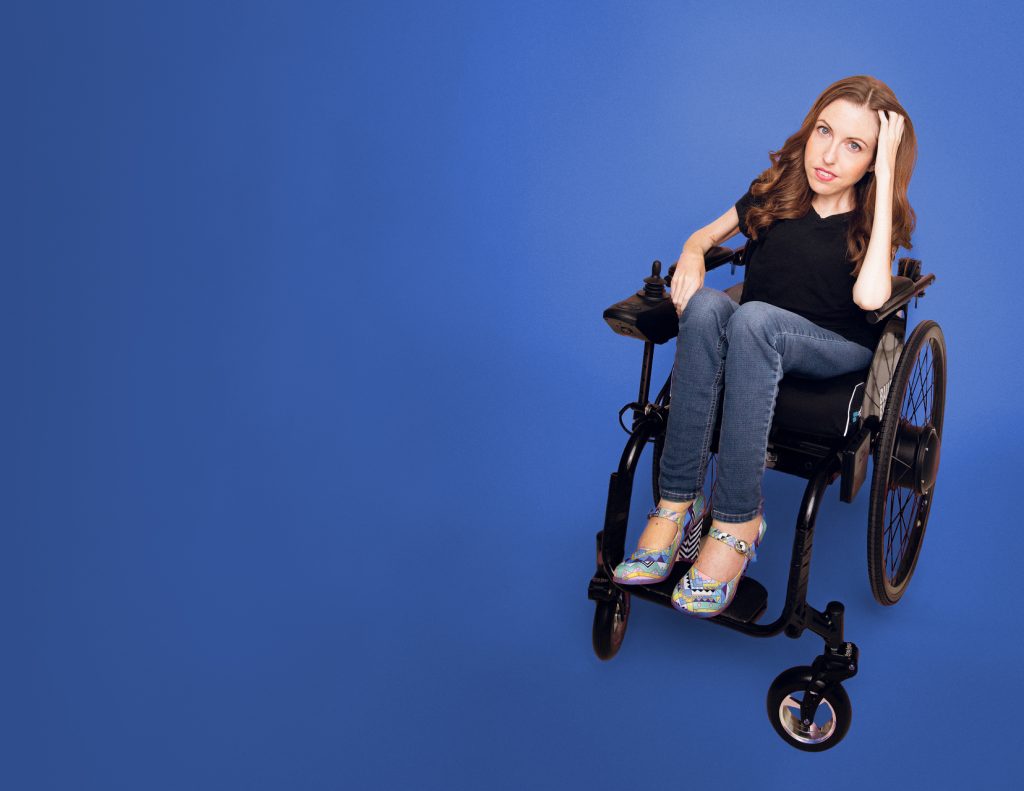 PERSONAL STORIES THAT INFORM, INSPIRE AND EMPOWER
SHANNON DEVIDO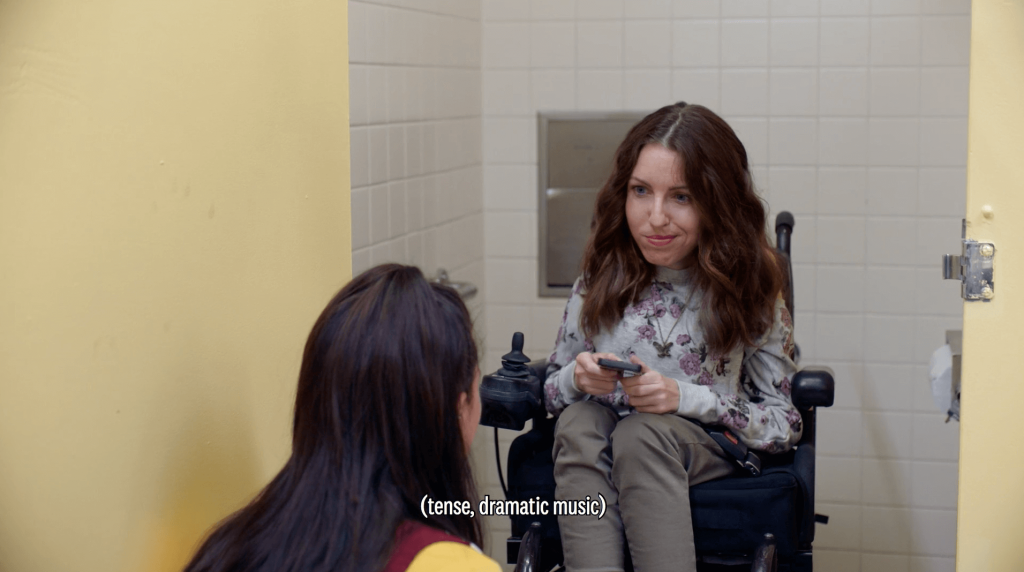 Shannon DeVido's career began at just 7 years old during a school production. Since then, her impressive resume has expanded to include notable acting, comedy, singing and writing projects. "When I was in elementary school,
everyone had to be in the plays. It wasn't a choice," said DeVido. "I played an adult townsperson in 'The Pied Piper' and the person playing my child was at least four times taller than me. As I grew older I realized performing was what I was meant to be doing."
"If it's something you want to do, follow your passion because you will be miserable if you don't. Commit to it but know it's going to be hard."
DeVido graduated with a degree in music business, then pursued acting as a career. As she progressed
through young adulthood, she grew to love comedy and comedic acting most of all. So far, DeVido's impressive resume includes recurring roles on Hulu's "Difficult People," Netflix's "Insatiable," guest starring on NBC's
"Law & Order: SVU," and many more. Her career wins haven't been easy to achieve, and DeVido is still working toward achieving success.
"I really think that if you're able to see yourself represented in a positive and inclusive way, that will reflect what you feel in real life."
"This industry is very hard," shared DeVido. "There are times you wonder whether or not you should keep going. If it's something you want to do, follow your passion because you will be miserable if you don't. Commit to it but know it's going to be hard."
While many aspiring performers consider the industry to be challenging, DeVido says, being a disabled performer adds an even greater element of difficulty. She hopes the industry will continue to evolve to include more people with disabilities both on- and off-screen.
"What we see on-screen reflects how we're treated in society," she said. "I really think that if you're able to see yourself represented in a positive and inclusive way, that will reflect what you feel in real life. The industry needs to focus on writers, producers and creating content that is a better representation for disabled characters who represent members of society."
Catch DeVido's recent starring role in Hulu's Best Summer Ever, a film with an inclusive cast and crew
featuring more than 50% of actors with a disability. Follow along on Instagram for more, @ShannonDeVido.
ROB MENDEZ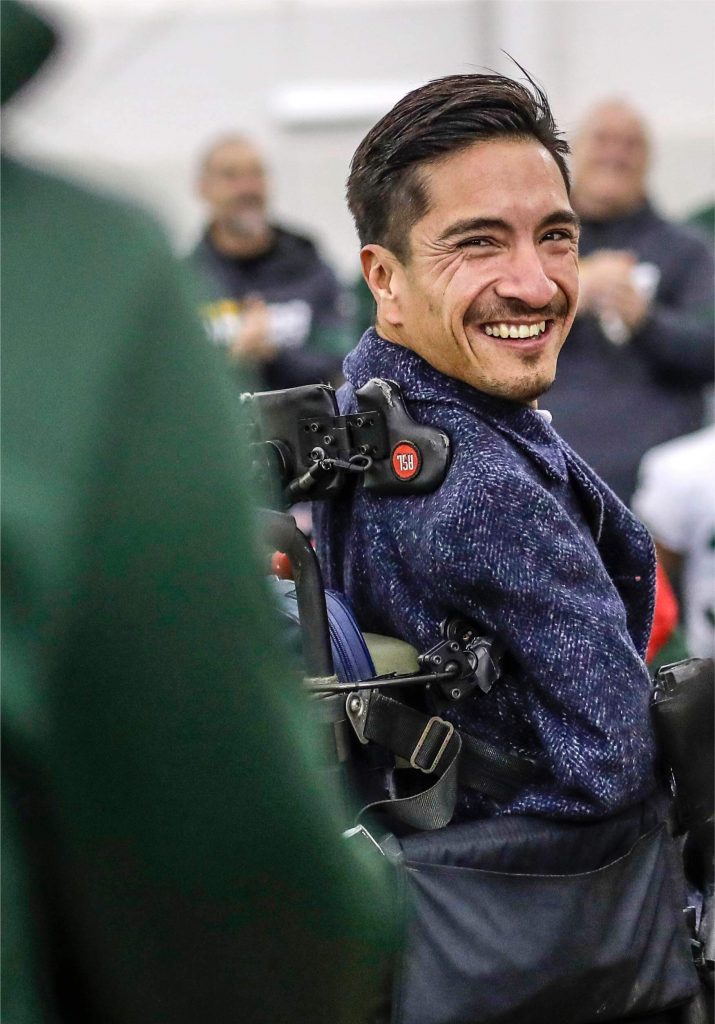 Rob Mendez recently released his first book, Who Says I Can't. Mendez, the recipient of the Jimmy V Award for Perseverance at the 2019 ESPYS and the new offensive coordinator at Francis Parker High School in San Diego, hopes the memoir will encourage readers to look for possibilities rather than barriers.
What's the story behind the book's title?
The first time I remember [using that phrase] was at an eighth grade dance. I was going to go up to a girl and ask her to dance. I started doing some donuts around her, and she started wiggling and dancing. I remember looking back at my friends and saying, "Oh, yeah? Who says I can't?" So that's where it started. Throughout my life, I've used that mantra to relate to other life aspects like jobs and anything I wanted to do.
What do you hope readers gain from reading your story?
Focus on what you're able to do instead of what you're not, because we all have disabilities and abilities. I would love to hear people start changing the word "disability" to "different abilities." [This book was a way of ] expressing my journey of living a life without arms and legs, yet receiving life as a beautiful opportunity instead of a disability.
Tell us about your new job.
I'm the varsity offensive coordinator at Francis Parker High School here in San Diego. It's an independent private high school. I'm very fortunate and blessed for this opportunity to be able to work with a former NFL football player, Steven Cooper, who is the head coach. He hired me as the offensive coordinator … and we're installing a new playbook. It's been challenging to really install a new system with these kids who have been in their system for the last three years, but they're getting adjusted and doing a really good job.
KIM OCAMPO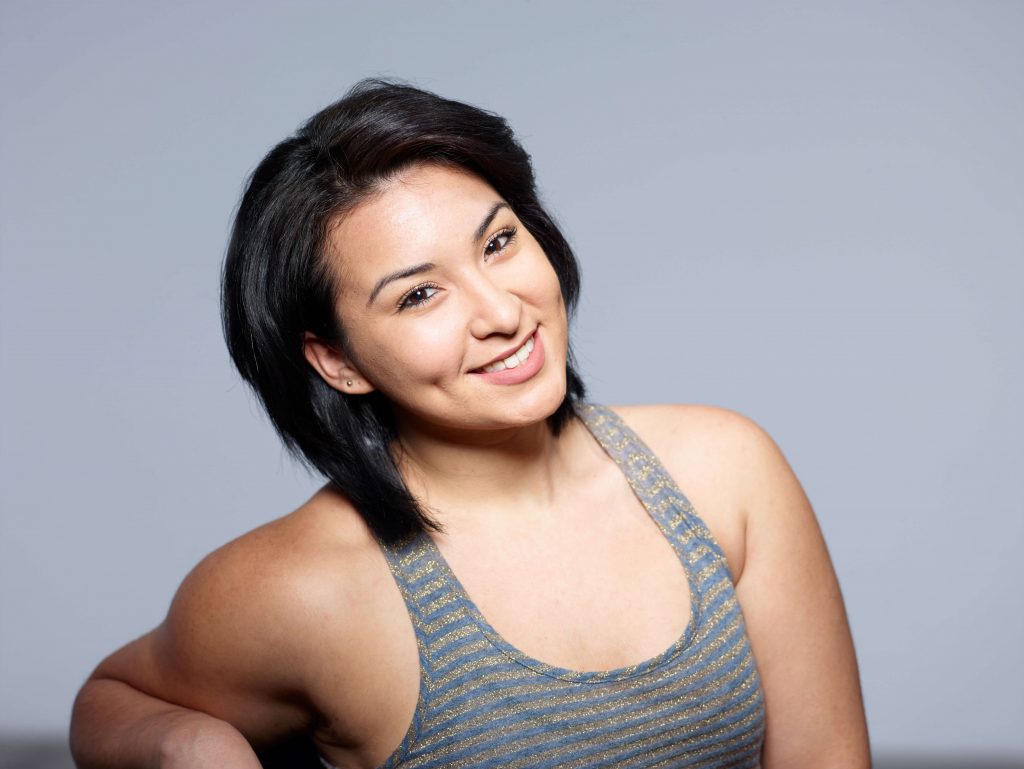 Song and Dance
Kim Ocampo has always lived an active life, and her accident didn't change that.
"When I was younger, my dad and I used to teach, perform and compete in salsa," Ocampo recalls. "It was Zafra, the Colombian style of salsa, full of quick steps, and your legs were moving nonstop. And we used to perform six minute songs!"
In 2015, Ocampo was riding her bike in downtown Miami when she was struck by a car, resulting in a spinal cord injury and a traumatic brain injury (TBI), followed by a stroke. After months of rehabilitation, physical therapy and exercise became vital parts of Ocampo's life.
Ocampo recently took part in the first-ever Freestyle and Showdance Online Competition organized by World Para Dance Sport. She's found time to pursue a new interest: bodybuilding. In March, Ocampo learned she has several herniated, tearing and bulging discs. She's hoping that strengthening her core will help provide relief and help prevent future issues.
"I met Rachel Daniels, who is my age and has scoliosis—she has more rods in her back than I do—and she is a professional bodybuilder," Ocampo says. "She's now my trainer. We're a couple months in and are focusing on building good habits, then we'll work on building muscle." Coming to terms with her accident is something Ocampo says she's still working through—and will be for the rest of her life—but her zest for life has never wavered.

"I want to be happy and make others around me happy," she says.
ZOEY HARRISON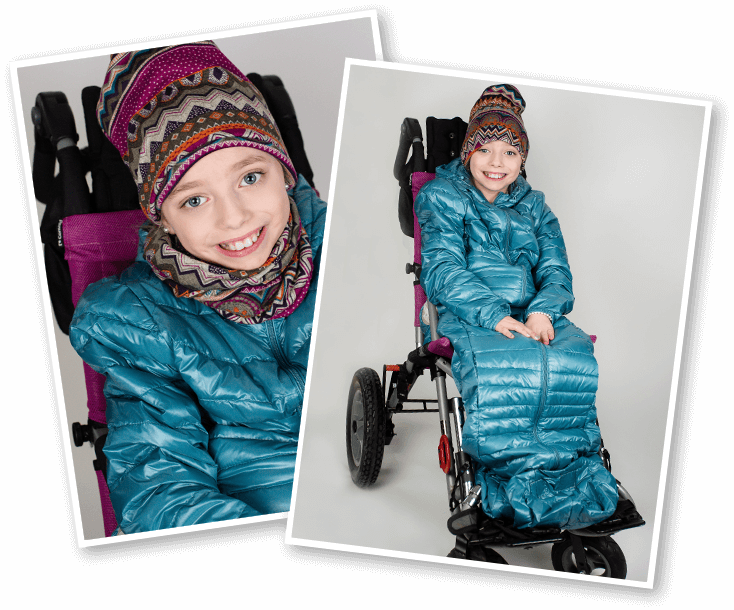 Fighting for Accessibility
In 2018, Zoey Harrison became a viral sensation, nicknamed "the girl who saved recess" because of her family's invention of a coat specifically designed for wheelchair users. These days, the 12- year-old is going by another title: Miss Wheelchair Michigan.
Zoey, who lives in Ithaca, Michigan, was crowned in November 2019. Despite the global pandemic, Zoey has stayed busy in her role, which is expected to be extended throughout 2021.
"She's raised money for a local animal shelter," said Jennifer Harrison, Zoey's mother. "She's done bake sales and recently delivered a check to Lori's Voice, a nonprofit out of Coopersville, Michigan. She's also working on some bills with Graham Filler, our state representative."
The legislation is focused on making family restrooms in Michigan more accessible.
"They have the ADA recommendation for how large a bathroom should be, which is fine and dandy if it's someone without a power chair," Jennifer said. "There's room for a chair and that's it. There's not room for someone to assist."
The Harrison family began their adaptive clothing line, X-Ability, when Jennifer invented the Bodycoat to keep Zoey warm at recess. Created as "an extension of the wheelchair," the coat features universal openings designed to fit a variety of wheelchair types and models. Randy Malcolm, assistive technology professional with NSM, shared measurements for a number of wheelchair models, which helped Jennifer determine the best design. The Harrison family's patent for the Bodycoat's design was approved in early 2021. Learn more at XAbilitystore.com.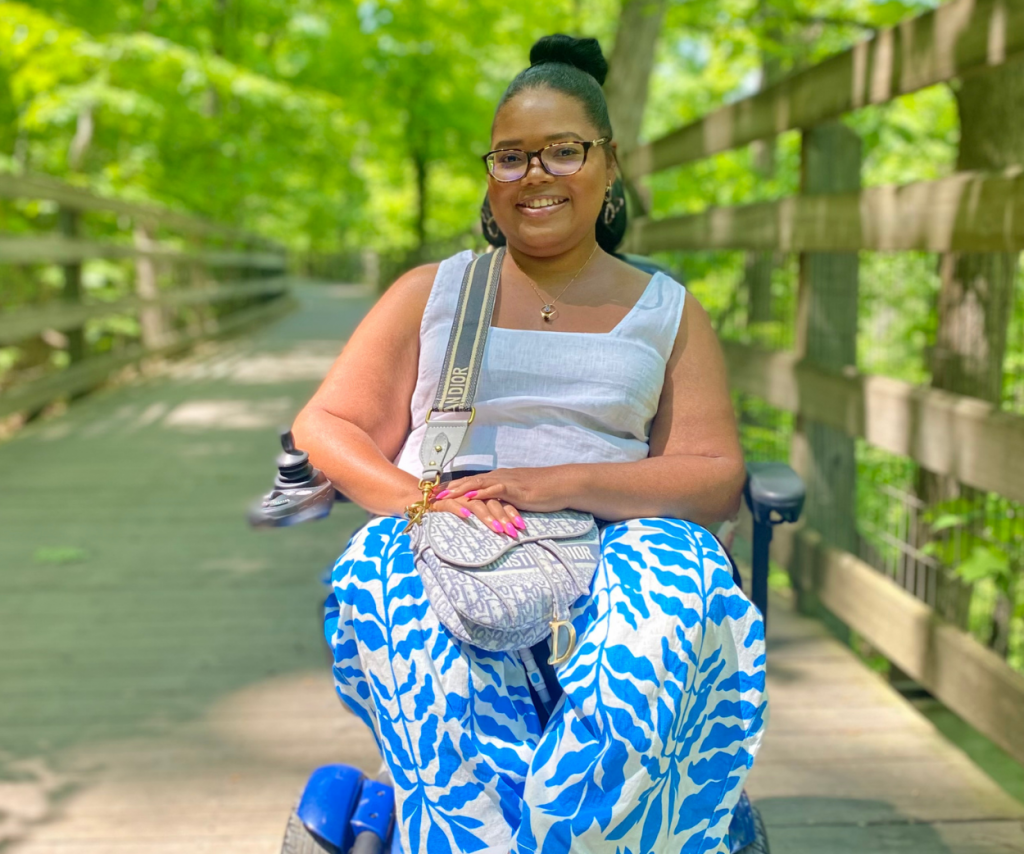 NSM client Candis Welch on using her platform and influence to advocate for the disability community Candis Welch wants to make a difference in the…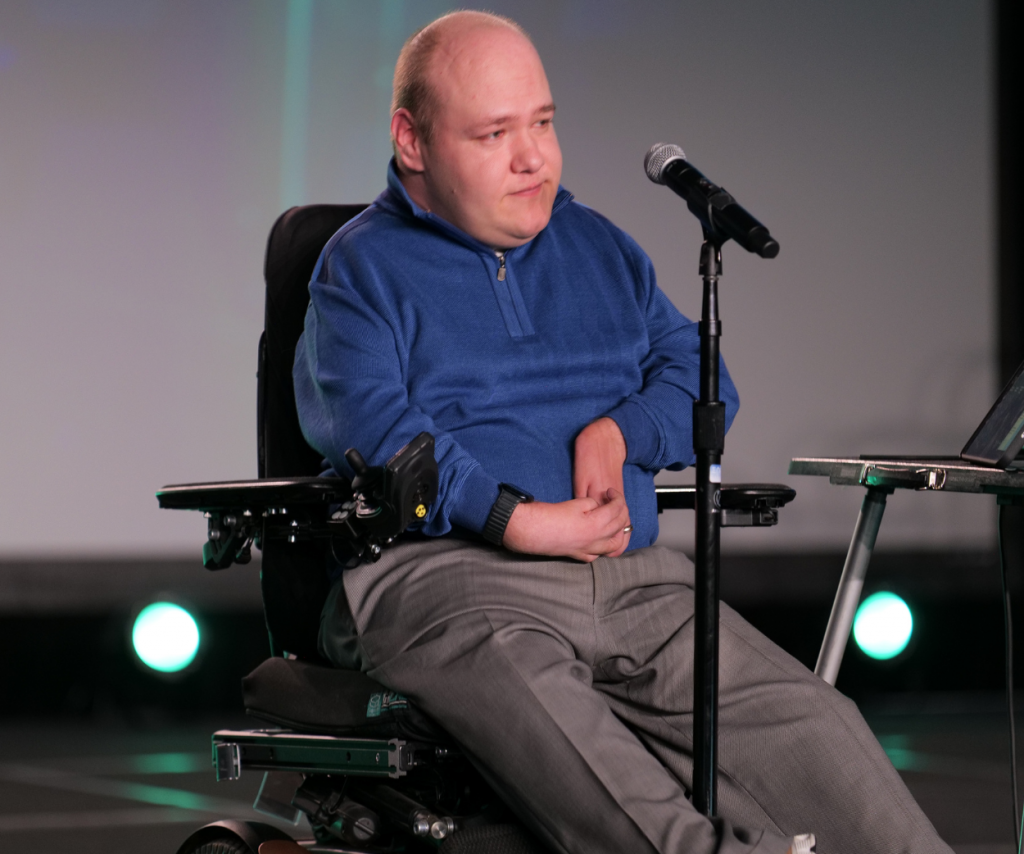 AGT's Ben Waites weighs in on why CRT matters: independence, opportunity and hope Singer Ben Waites, known for his 2022 appearance on season 17 of…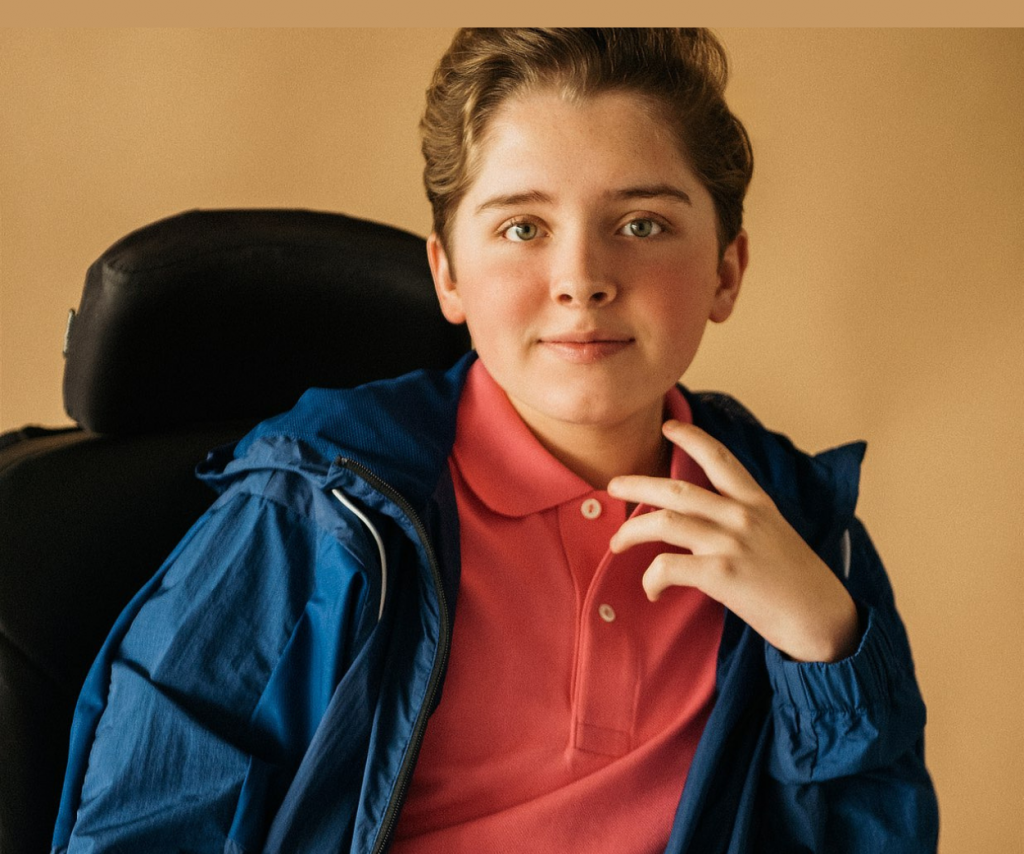 With a Netflix movie and Sundance premiere under his belt, the teenager is making acting his career Jonathan Lengel feels at home on the stage….