Guide To Understanding Types Of Wheelchair Vehicle Lifts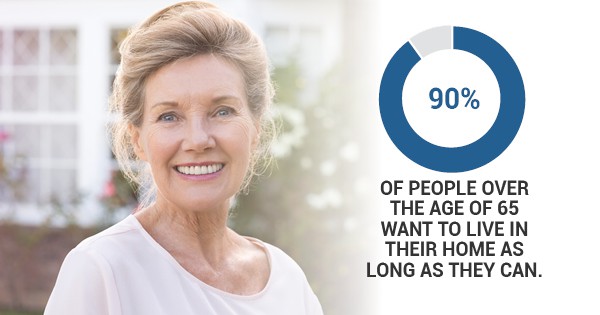 According to the AARP and the National Conference of State Legislatures, 90% of people over the age of 65 want to live in their home as long as they can. While aging in place is extremely popular, it's not always practical. That is, unless the right steps are taken to prepare a home for seniors with mobility challenges.
And while there are many assistive devices designed to aid mobility, wheelchair lifts are some of the most useful and versatile in helping people with limited mobility get where they need to go and live a comfortable life. For seniors living in large or two-story homes, these lifts are especially important for making aging in place possible.
However, for transportation purposes, wheelchair vehicle lifts are also incredibly beneficial to maintaining quality of life. Here's a quick guide to help you understand the various types of wheelchair lifts for vehicles available today.
Outdside or Exterior Vehicle Lifts
Outside wheelchair vehicle lifts are used to secure a wheelchair to a vehicle's exterior. It's usually attached using a trailer hitch receiver so that it can be safely and securely transported from location to location. Exterior wheelchair lifts for vans and other vehicles are growing in popularity because they can be used with vehicles of almost any size. They're also beneficial because they don't take up valuable space inside of the vehicle itself.
Finally, it's important to know that these outside vehicle lifts can be moved from vehicle to vehicle using a relatively short and simple process. It should also be noted that outside lifts are generally best for those who can stand for two to three minutes while the lift is operating. But once the wheelchair is strapped down and covered, moving it from place to place is made much easier.
Inside or Interior Lifts
Finally, interior lifts are cost efficient and improve mobility, although they are a bit more difficult to operate for some users. They're similar to hybrid lifts, but instead of operating with the push of a button, indoor lifts swing outward in order to lift and load the wheelchair or scooter.
Check out the video playlist above of Harmar and Bruno scooter and wheelchair lifts that are available.
Ultimately, being able to differentiate between the benefits of outside lifts, hybrid lifts, and inside lifts can help you make the most informed decision regarding your mobility needs.
Did you know that 55% of all senior fall injuries happen inside their house?* As people age, they often lose some level of mobility, strength,…
Talking to your aging loved ones about their mobility challenges can be difficult. After all, you've likely spent your whole life seeking advice from your…
How NSM client Brandon Winfield is using technology to help make the world more accessible As creator of the iAccess.Life app, Brandon Winfield is used…