Get a Bruno Exterior Stair Lift and Spend More Time Outdoors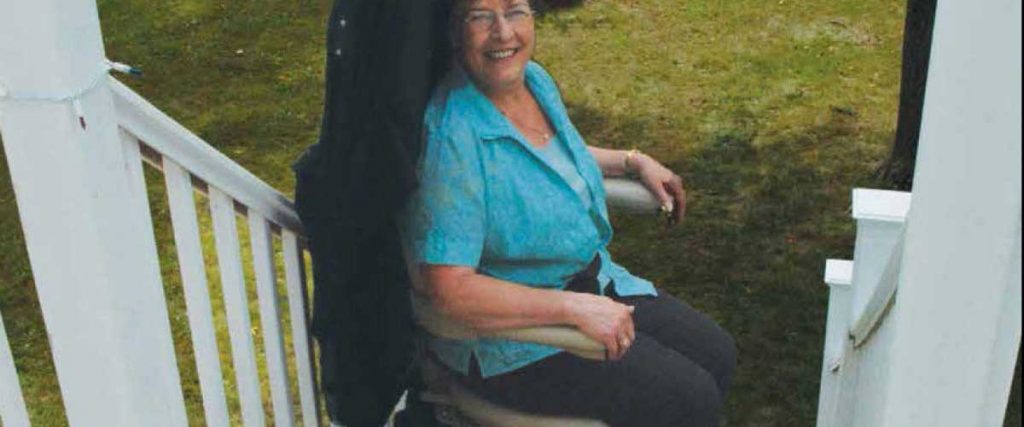 Porch or patio steps can cause a major challenge for people with mobility issues and make it difficult for them to access their garden or driveway. Installing an exterior stair lift would help resolve these challenges and allow them to go outdoors safely and effortlessly. Designed exclusively for outdoor stairs, this accessibility device comes with weatherproof protection to withstand even the harshest climatic conditions. National Seating & Mobility offers premium quality exterior stair lift models integrated with innovative features. Bruno Exterior stair lifts come with a safe and durable design and can be virtually installed on any type of stairs — curved/spiral, straight or with multiple landings.
Bruno Exterior Lifts – Key Features
Featuring a compact and foldaway design, Bruno Exterior stair chair lifts can be kept out of way when not in use. This ensures that the staircase space is cleared for other users and normal stair traffic is not obstructed. Other key features include –
Two wireless call/send controls
Seatbelt for added security
Powered swivel
Powered footplate
Onboard audio/visual diagnostics for easy service
Hand-held remote controls
Automatic or manual hinge track
Soft start/stop provides smooth ride from start to finish
Seatbelt for added security
Top Models
Bruno Elite Exterior – Ideal for use in straight stairs, this durable stair chair lift comes with two 12V batteries for uninterrupted performance. A lightweight cover protects the lift when not in use. Featuring a total of 400 lbs weight capacity, the straight stair lift comes with an anodized aluminum rail (with covered gear rack) and can be easily installed on either side of the stairway. Its offset swivel seat makes entry and exit easy at the top landing.
Bruno Elite Exterior Curved – The stair lift comes with a generous size seat (with multiple height adjustments) and can be easily installed. It also comes with footrest/carriage safety sensors that stop the unit when any obstruction is encountered. The two wireless call/send controls make installation simple and clean with no wires running along the wall.
Choose the Right Dealer
Purchasing your Bruno exterior stair lift from National Seating & Mobility would ensure the best prices and free shipping. In addition, you would be assured of efficient installation support and full-time technical assistance to keep your equipment in good working condition.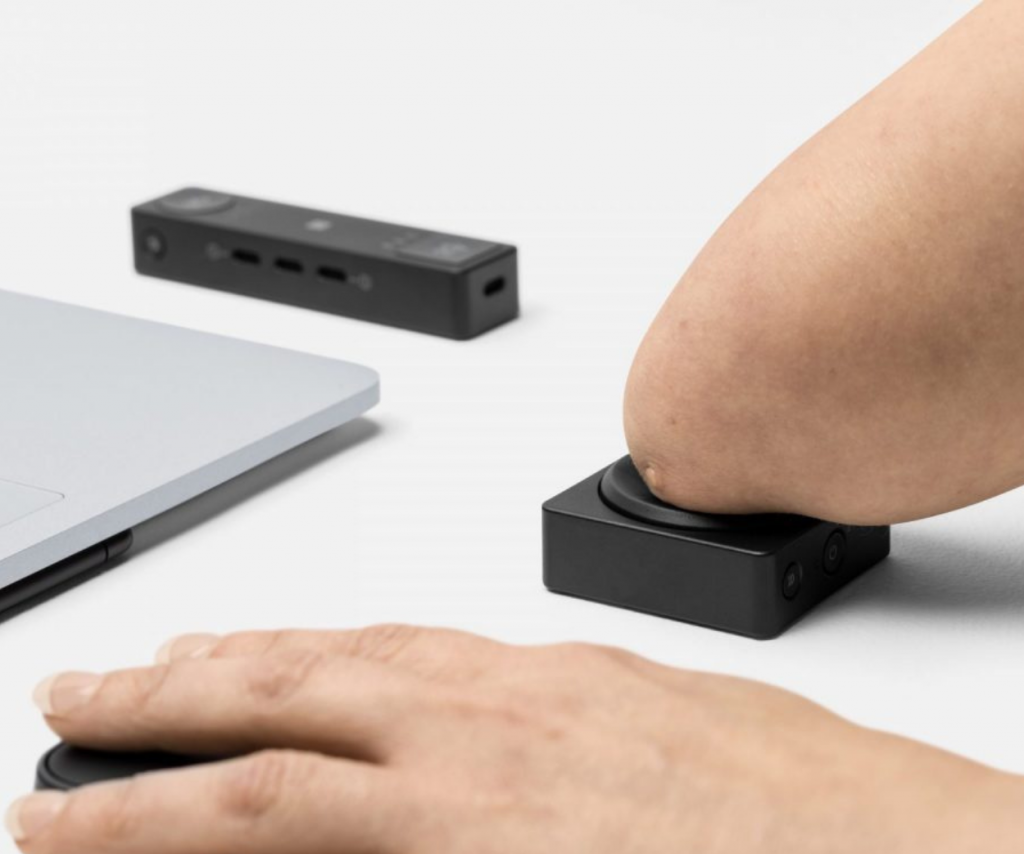 Both Apple and Microsoft recently announced accessibility tech updates designed to better meet the needs of the disability community These include: Door Detection, a navigation…