Frequently Asked Questions about Vertical Platform Lifts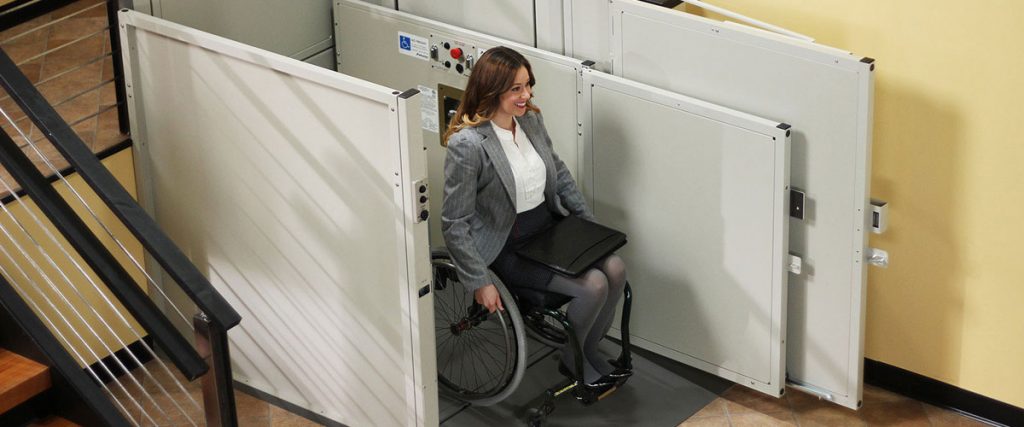 People with reduced mobility such as wheelchair users and other people who have difficulty walking often need an effective means of bypassing stairs and accessing decks and porches. Stair chair lifts and ramps may not be always suitable for all applications. Vertical platform lifts (VPLs) are the perfect option in multi-level buildings, homes and other commercial buildings as they allow wheelchair users to easily access raised decks and porches without leaving the comfort of their assistive device. National Seating & Mobility offers innovative models of platform lifts from top manufacturers. Ideal for use in buildings where space is a constraint, these vertical platform lifts can be installed both indoors and outdoors.
Here are some of the frequently asked questions and answers about VPLs.
What is a Vertical Platform lift (VPL)?
VPL is a machine to lift people – whether or not they are in a wheelchair, power chair or scooter – up or down to overcome a specific barrier. Vertical Platform Lifts (VPLs) are typically used to bypass stairs, or to provide access to porches and decks.
How does a VPL work?
Platform lifts have a large screw running the full height of the machine tower. The screw spins, thereby raising or lowering the attached platform.
Can the system be installed outside a building?
Vertical platform lifts can be installed both indoors and outdoors. For lifts installed outdoors, the parts exposed are weather protected and this makes the system resistant to outside elements and lets it function properly even during critical climatic conditions.
Are VPLs difficult to operate?
A control on the platform features an up and down switch. Wheelchair users can run the device by simply pressing and holding the switch in until they reach their destination. The lift shuts off, if the operator takes his/her finger off the control, thereby enabling the operator to maintain total control of the lift during the entire travel.
Will the user get stuck inside the platform lift?
The fully enclosed lift interior comes with innovative features that provide a safe and convenient ride to users. Top models of vertical platform lifts come with a battery back-up facility that lowers the device in case of a power failure. Automatic floor leveling, emergency stop and alarm, and hands-free telephone are some of the optional features included in platform lifts.
How much room is required for a VPL?
This mainly depends on the type of lift installed as well as the requirements of the person using the lift. The footprint for the lift could range from 31.4 x 45.2 inches up to 62.9 x 60 inches and beyond.
What is the maximum weight capacity that the lift can carry?
Consider the total loading capacity of the device and check whether the lift can fully accommodate the size of the wheelchair. As the loading capacity of each lift model varies, it is important to select a model that correctly matches the specific wheelchair requirements. Top manufacturers like Bruno offer different enclosed (Bruno Enclosed Commercial VPL) and unenclosed (Bruno Unenclosed Commercial VPL) models featuring a maximum lifting capacity up to 750 lbs.
What about the safety features?
Top models of vertical wheelchair lifts come with advanced safety features and user-friendly control options that provide comfortable movement for mobility challenged people and protect them from potential injuries. Some of the main safety features include – keyed, constant pressure controls on platform, emergency stop switch, bottom platform safety panel, guardrails, safety doors with interlock and audio/visual alarm. A spring sensitive bottom plate shuts down the lift unit, whenever an obstruction is encountered.
What happens if there is a power cut?
In case of a power cut, there is no need to worry. As the device is battery powered, it will continue to work for a limited number of trips even if the power supply is interrupted. The batteries allow the users to make many trips on a single charge. However, if the power failure lasts long, trips on the lift should be kept to minimum.
What maintenance is required?
Read through the owner's manual to know more about the details about maintenance. Generally, cleaning and lubricating the unit at regular intervals can increase the total lifespan of the device.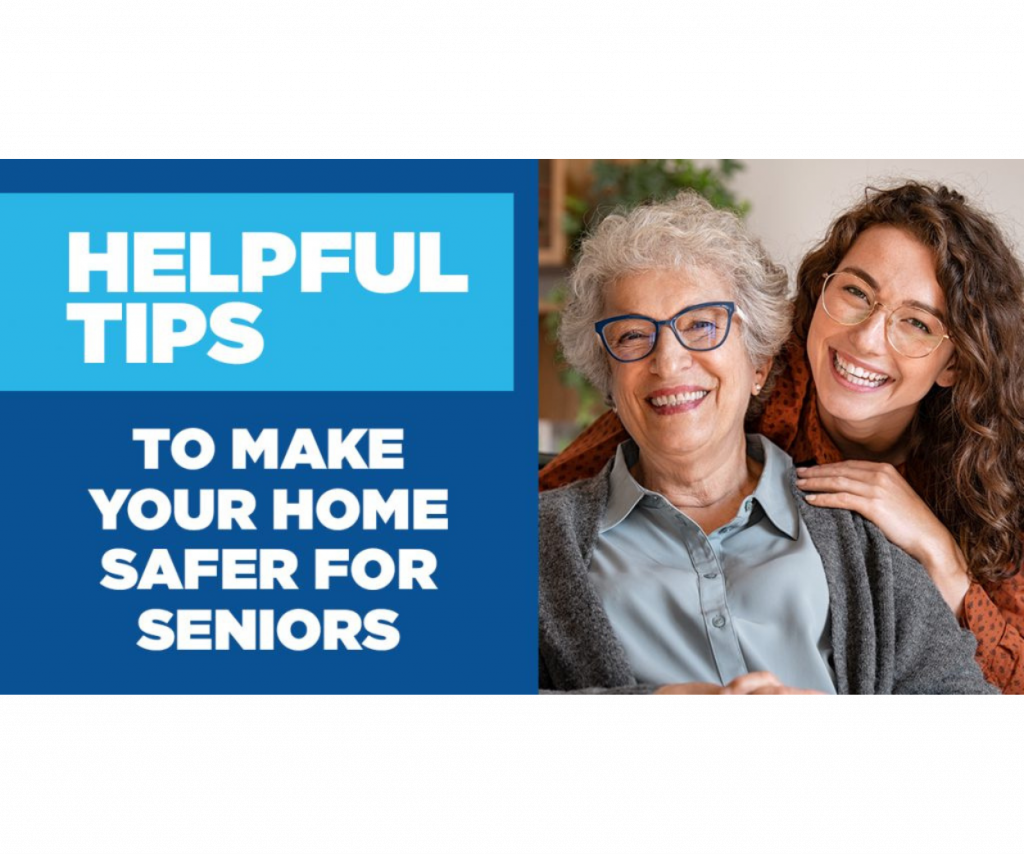 Did you know that 55% of all senior fall injuries happen inside their house?* As people age, they often lose some level of mobility, strength,…
Talking to your aging loved ones about their mobility challenges can be difficult. After all, you've likely spent your whole life seeking advice from your…
How NSM client Brandon Winfield is using technology to help make the world more accessible As creator of the iAccess.Life app, Brandon Winfield is used…