Enhance Home Accessibility with Easy-to-install Modular Ramps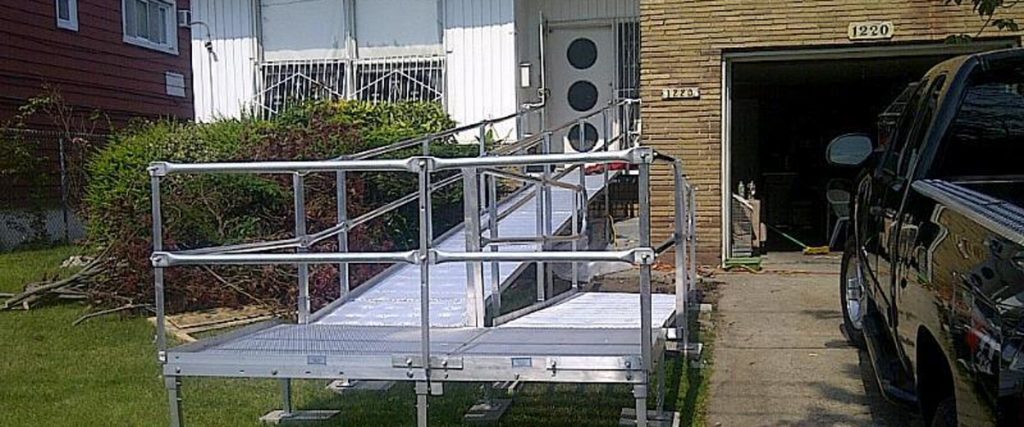 Older Americans are living longer and better and want to stay active and independent. People are realizing that they need to make their homes accessible to accommodate the needs of individuals of all ages and abilities. Modular ramps enhance home accessibility for the elderly and people with disabilities. National Seating & Mobility supplies a wide range of mobility ramps for residential and commercial use. They also guide customers in selecting and installing a unit to suit their needs.
Modular Ramps – Improve the Quality of your Life
A home is said to be accessible when people can move freely inside and outside of it. However, accessibility becomes difficult with changes in level and when there are obstacles like steps. Stairs pose a challenge for wheelchair and mobility scooter users, those using elderly or disability aids, and when it comes to moving a child in a stroller or transporting a heavy load. Ramps are an alternative to stairs inside or outside your home.
Modular ramps can be installed by our experts or ordered at our online store for do-it-yourself installation. One of the main advantages of these units is that they can be easily installed and removed. Made of high quality, light-weight, durable aluminum, these systems are corrosion-resistant and can withstand exposure to harsh weather as well as high levels of traffic. Some of the features of the quality systems available in the market include:
Configurable for almost any site layout
Fewer parts and hardware
Ramp, platform and handrails require minimal assembly
No other joining materials required to attach ramp to platform or threshold
Require no anchoring to concrete footing or pads
Easy to maintain
Non-skid surface
Can be removed and reinstalled based on needs
Clean modern appearance
Available in many lengths
The flexible components are what make the difference in modular disabled ramp design. You can set up a 24-foot system in less than 30 minutes.
Modular Ramps – Meet the Principles of Universal Design
Universal design means that all spaces should be accessible and convenient for all users and life stages. The design should accommodate a wide range of individual preferences and abilities. It should ensure equitable use by people with diverse abilities. The design should also minimize hazards and adverse consequences of accidental or unintended actions. Incorporating a gently sloping modular ramp into a set of stairs will satisfy many of the requirements of universal design as they effectively meet the needs of a wide variety of users.
Did you know that 55% of all senior fall injuries happen inside their house?* As people age, they often lose some level of mobility, strength,…
Talking to your aging loved ones about their mobility challenges can be difficult. After all, you've likely spent your whole life seeking advice from your…
How NSM client Brandon Winfield is using technology to help make the world more accessible As creator of the iAccess.Life app, Brandon Winfield is used…