Differences between modular and portable wheelchair ramps
When there are so many different types of Wheelchair Ramps on the market, it is good to be informed before making your final decision on which type best suits your specific needs. A Handicap or Wheelchair ramp can be a vital asset to your home, business, school, church or office. It can make the difference on whether or not you, your loved one, or clients can even enter the front door. Ramps not only offer access to those using wheelchairs or power scooters, but make it safer for anyone with any type of mobility issue including those using a walker, knee scooter, crutches, a cane, pushing a stroller, or those who simply are unable to navigate stairs or steps. A common question seems to be about the difference between modular and portable ramps.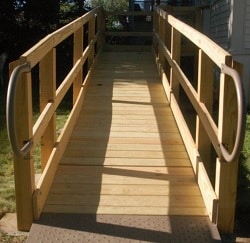 Modular Wheelchair Ramps
Crafted in modular sections at the factory to meet all ADA standards and codes

Offers quick installation by factory-trained crew

Available in attractive materials: natural wood, heavy duty steel, and maintenance-free aluminum depending on anticipated traffic, design and budget

Aluminum and Steel offer textured or mesh non skid flooring

Can be used for temporary or long term use

Can be installed without damaging your existing structure

Offers safe welcome access to those with any type of mobility challenge

Can be relocated or modified if needed by moving or adding sections

Often available to be rented

Can be removed and sold when no longer needed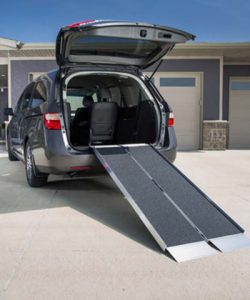 Portable Wheelchair Ramps
Can be used for special occasions (weddings, graduations, house guests…)

Excellent solution for short term use  such as anticipated short recovery period

Foldable ramps for  vans

Specialty ramps like to go over rough thresholds

Ramps on wheels which can be moved around (great to access stages, platforms, altars…)
Ask for a free consultation from an experienced accessibility professional to evaluate your space and needs to help determine whether a modular or portable Wheelchair Ramp will be the best solution for you, your loved one, your church, school, or business. A Wheelchair Ramp is one of the most critical ways to offer safe, independent access.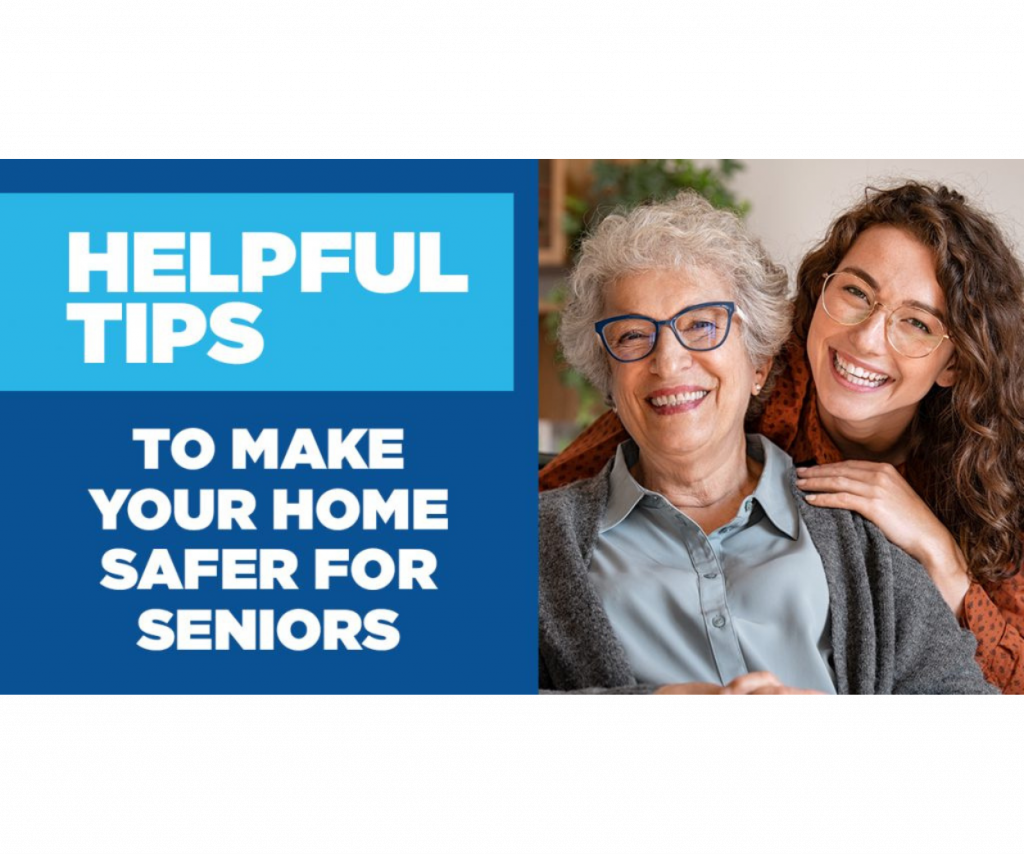 Did you know that 55% of all senior fall injuries happen inside their house?* As people age, they often lose some level of mobility, strength,…
Talking to your aging loved ones about their mobility challenges can be difficult. After all, you've likely spent your whole life seeking advice from your…
How NSM client Brandon Winfield is using technology to help make the world more accessible As creator of the iAccess.Life app, Brandon Winfield is used…