Curved Stair Lifts vs. Straight Stair Lifts: What's the Difference?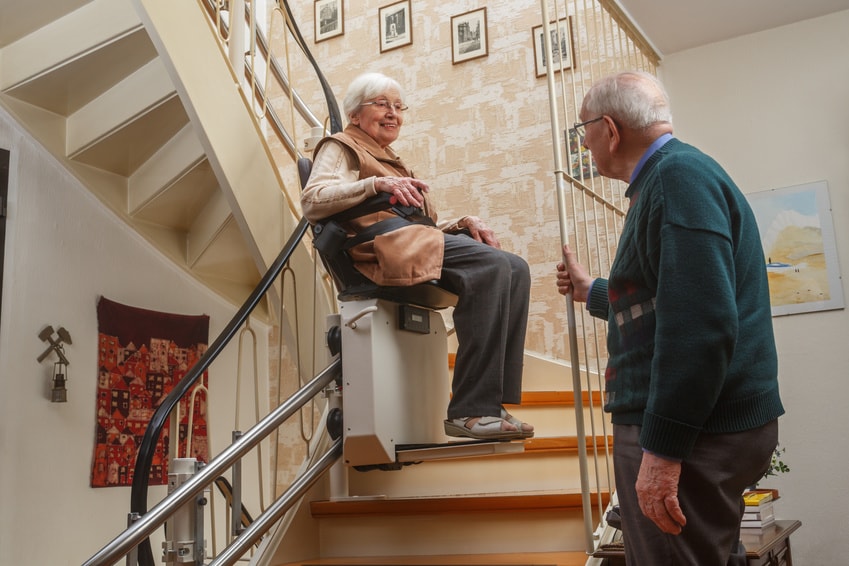 From not understanding modern technology to having trouble hearing, getting older comes with its fair share of challenges. But if you're approaching your golden years, then there might be another issue you experience frequently: limited mobility. And considering that over two million senior citizens are admitted to the ER annually for fall-related injuries, safety should be high on your list of priorities as you age.
If you want to ensure your personal safety while living in the comfort of a familiar place, vertical lifts for homes are an excellent option. But when it comes to choosing between curved stair lifts and straight stair lifts, you're left with a difficult decision. Is there really a difference between the two? Let's take a closer look and find out.
Straight Stair Lifts
When you look at your typical stair lifts for homes, the majority of your options will be straight. These platform lifts for home use are designed purely for the safe mobility of people who may not be able to get up and down the stairs of a multi-story home anymore. Some benefits of a straight stair lift include:
Safety when moving between floors
Independence as you grow older in your home
Convenient installation
Affordable prices
Straight stair lifts offer all of these benefits and more. But what happens when your main stairwell isn't a single set of straight stairs?
Curved Stair Lifts
Fortunately, you have multiple options when it comes to mobility in your own home. If your home's main stairwell is curved (or you have multiple connected stairwells) a custom curved stair lift is an excellent option. Unlike straight stair lifts for homes, the rails of curved stair lifts are fitted specifically to the contours of your stairwell, whether it's curved or it turns at a sharp angle. Some homeowners may be tempted to invest in two straight stair lifts rather than a curved stair lift, but ultimately it becomes an issue of safety. When two straight stair lifts are installed, the user must transfer from one seat to another in the middle of the stairwell. Not only does this open up opportunities for mechanical complications, it puts the user's safety at risk.
When it comes down to it, chair lifts for seniors are often essential tools in maintaining mobility and independence. But where safety is concerned, a curved stair lift offers a better sense of security in homes with custom stairwells.
Did you know that 55% of all senior fall injuries happen inside their house?* As people age, they often lose some level of mobility, strength,…
Talking to your aging loved ones about their mobility challenges can be difficult. After all, you've likely spent your whole life seeking advice from your…
How NSM client Brandon Winfield is using technology to help make the world more accessible As creator of the iAccess.Life app, Brandon Winfield is used…