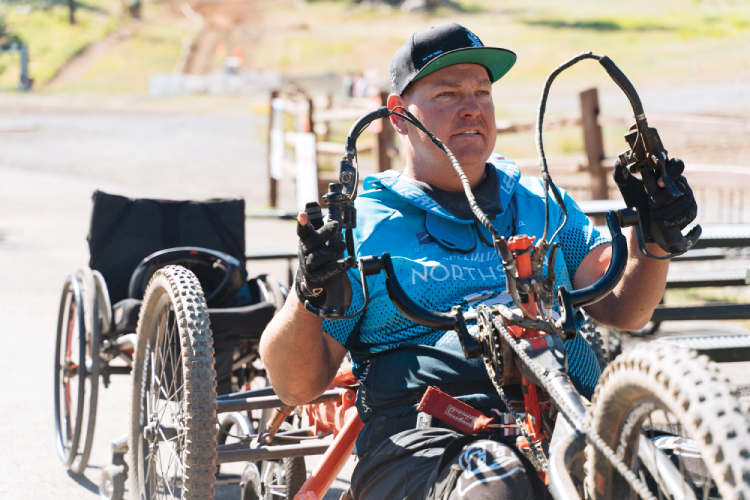 SEAN SIMONSON'S LIST OF ACCOMPLISHMENTS IS IMPRESSIVE.
Firefighter, world champion mountain bike racer and Harvard graduate are a few of his many achievements.
And while the global pandemic may have pushed pause on Simonson's racing for the time being, it hasn't slowed him down at all. For Simonson, the future is still looking up.
Dropping In
Growing up in Southern California, Simonson was an avid mountain bike racer and surfer. At 14, all he dreamed of was becoming a firefighter. In 1997, after graduating from the University of California, Santa Barbara, that dream became a reality when Simonson was hired as a fireman for the city of Milpitas.
"After 10 years as a fireman, my brother and I decided to do a bike ride from the Canadian to the Mexican border," Simonson said. "We started training in Santa Cruz. One day, I was riding after a really heavy rain. I came out onto a fire road and the potholes had been filled with sediment that was still soft, so it was hard to tell they were there. I hit a deep pothole, and it absorbed my entire front wheel. I flew over the handlebars forehead first, and my body followed."

Simonson was airlifted to Stanford Medical and underwent emergency surgery. He was diagnosed as a C6, C7 quadriplegic.
Only 35 days following Simonson's release from the hospital, he competed in his first athletic event as a quadriplegic— the Silver Strand Half Marathon in San Diego. During the competition, Simonson was introduced to the Challenged Athletes Foundation (CAF), a nonprofit that seeks to provide opportunities and support to people with physical challenges, so they can pursue active lifestyles through physical fitness and competitive athletics.

"Sean is an amazingly talented athlete who hasn't let his disability slow him down. Not only has he been a great athlete in sports like triathlon and off-road handcycling, but he also gives back to the adaptive community through mentorship and coaching," said Travis Ricks, CAF Director of Programs. "We are proud to have Sean as a CAF athlete and look forward to supporting him as he continues to have an impact on the adaptive community.

CAF happened to have a racing wheelchair available for Simonson to use during the Silver Strand Half Marathon. "I tried it and got coaching from two of the top athletes in the world for wheelchair racing, which was a total honor," Simonson recalled. "They told me I could take it home. I promised them I'd ride the wheels off of it.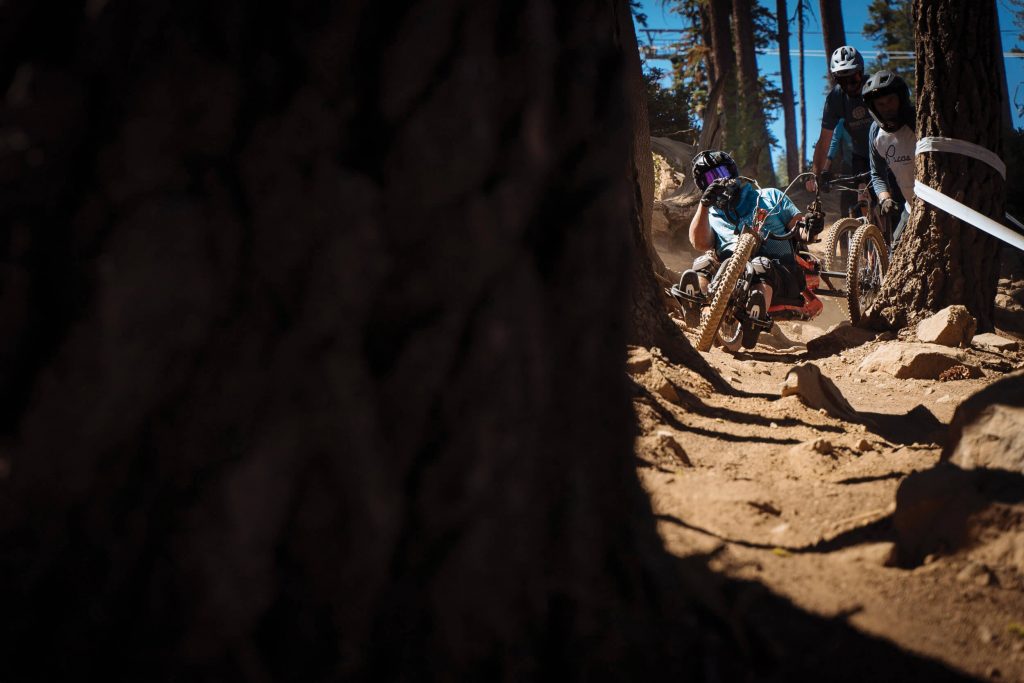 Diving In to Downhill
It was a promise Simonson quickly made good on.
Not long after the marathon, Simonson learned about a new style of mountain bike racing called enduro. Developed in Europe, enduro combines elements from multiple disciplines of racing. Bikers compete in downhill timed stages that can vary in steepness, length and difficulty, depending on the location.
"I had to climb up a ski resort and race down three or four times," Simonson said. "I wasn't sure I'd be able to do it, but I finished it. It was the first documented time a quadriplegic or person in a wheelchair had ever entered and finished an enduro mountain bike race."
Simonson continued competing in California, placing in the China Peak Enduro. Soon after, he was invited to compete in the Enduro World Series.
"I went straight to the world series," Simonson said. "I trained my butt off for the 35 days leading up to the tournament. We placed first place in our class. I am the first quadriplegic to enter, race, finish and place in an Enduro World Series event anywhere in the world."
"I am the first quadriplegic to enter, race, finish and place in an Enduro World Series event anywhere in the world."
Upshift
In 2019, Simonson was invited to the Enduro World Series circuit in Italy, a race intended to take place in the summer of 2020.
"I started training even harder to travel to Italy to race… and then COVID hit," Simonson recalled. "I had this plan to go even farther, and I had legitimately earned my spot. To have it cancelled was difficult. Luckily, I live biking distance from some dirt, and that's where I hunkered down. I've been working
to keep my fitness and spirits up."
As soon as he's able, Simonson plans to resume competing with hopes to qualify for a spot on the world stage once again.
"I don't know what the top is for me," Simonson said. "I shouldn't have gotten into Harvard, but I did. I shouldn't be a world champion mountain bike racer, but I am. I shouldn't be out of bed without 24-hour care, but I am. Where's my top? I still haven't found my peak."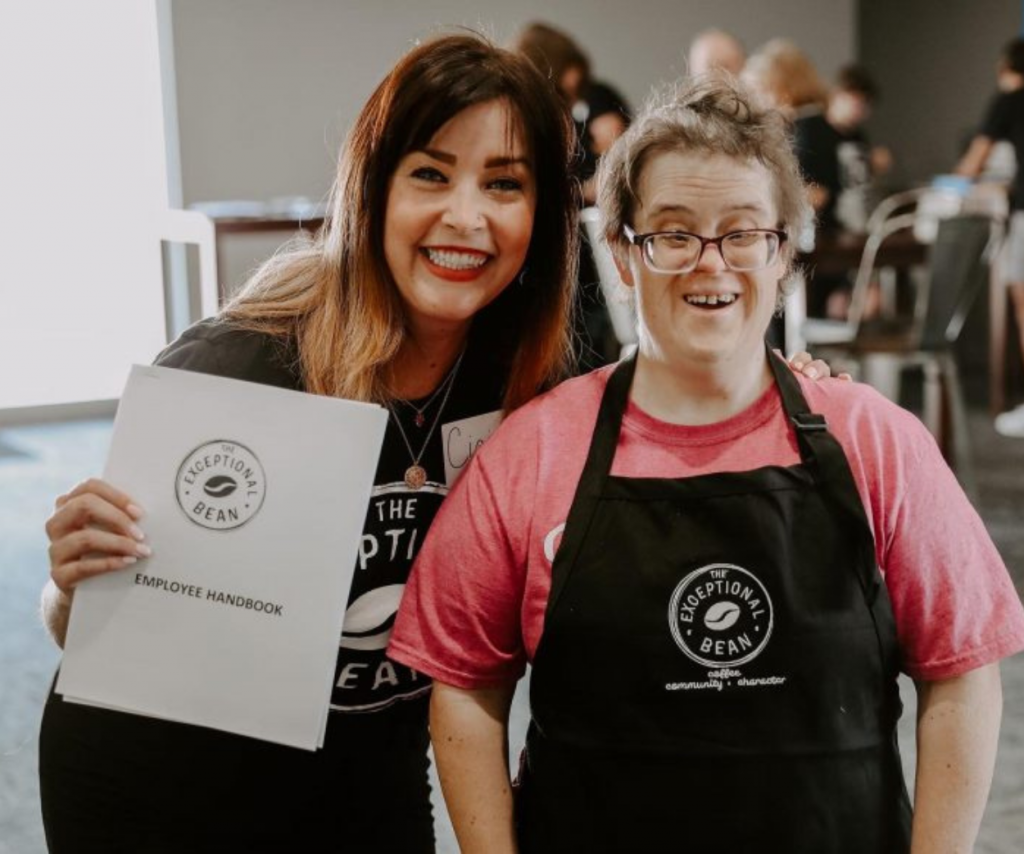 How a coffee shop in Cookeville, Tennessee, is striving to create community and inclusivity Michael England never really expected to open a coffee shop. His…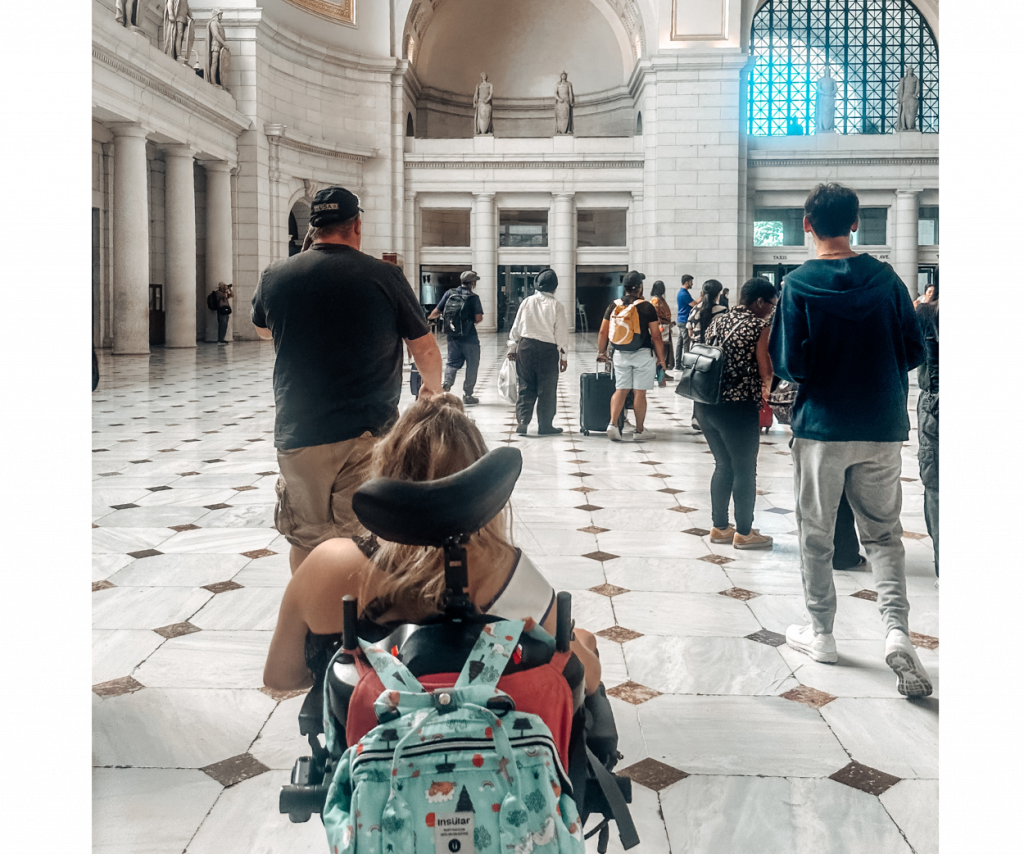 Michigan teenager Zoey Harrison is committed to making the world a better place for people with disabilities—and she believes you can too! Zoey Harrison loves…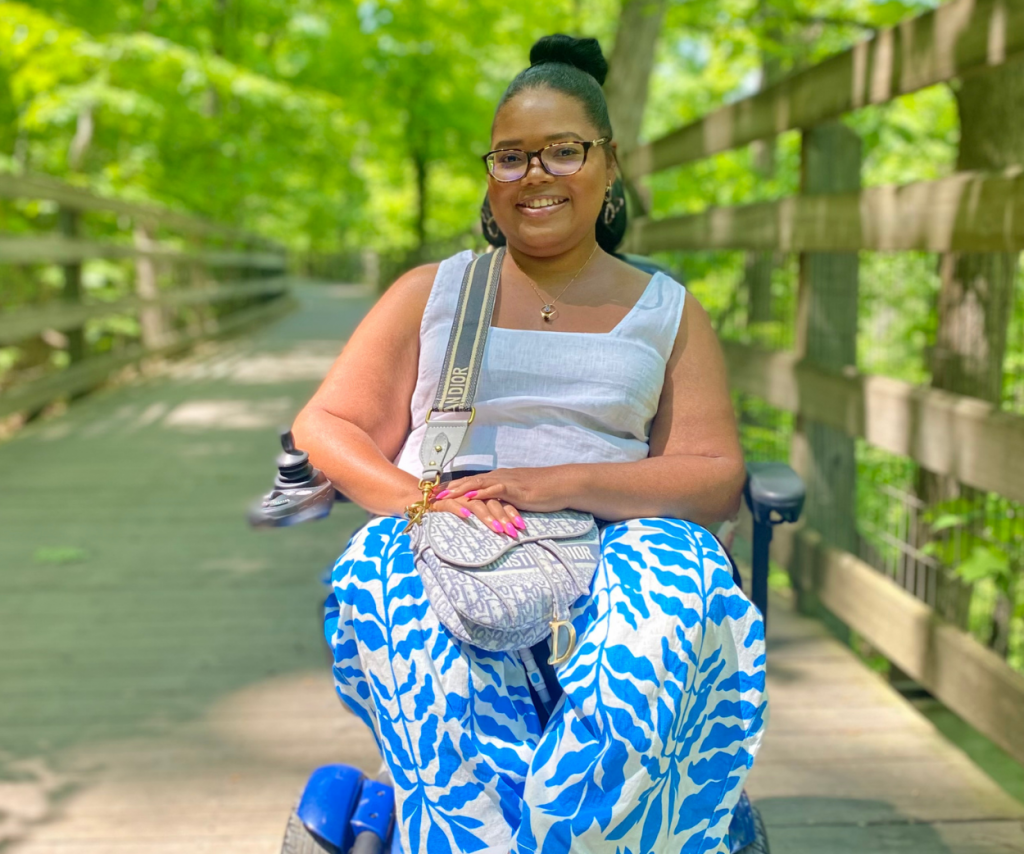 NSM client Candis Welch on using her platform and influence to advocate for the disability community Candis Welch wants to make a difference in the…