Choosing the Correct Vehicle Lift for Your Wheelchair or Scooter
A vehicle lift for wheelchairs or scooters sure makes it easier to load and transport your mobility device with your personal vehicle. It can be one of your greatest accessibility tools since it opens up your world wherever you drive. When you begin looking for which type vehicle lift to get to transport your wheelchair or power scooter, there are some important points to take into consideration before making your final decision.
What Type of Vehicle do You Have?
The make and model of your new or existing vehicle is important when it comes to selecting the proper fit in a Wheelchair or Scooter Lift. There are quite a few models to choose from that can be correctly installed on vans, cars, SUV's, Crossovers or pickup trucks. Some vehicle lifts for wheelchairs are for carrying your device inside and others are transported outside the vehicle. It is vital to know what type vehicle you have to determine the proper lift. In the case of new vehicle purchases, there are some grants available for certain disability modifications, depending on the manufacturer. So that is another consideration.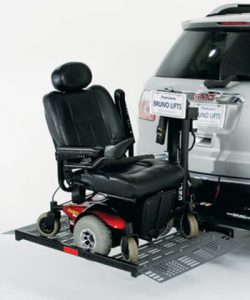 Do You Want to Transport Inside or Outside Your Vehicle?
There are benefits to both interior and exterior vehicle wheelchair lifts. A lift that carries your mobility device inside your vehicle is great for protecting from the weather. The indoor lifts are simple to operate. The person in the wheelchair or power scooter simply rolls onto the platform, then the lift is operated by a remote control to lift and store the wheelchair or scooter inside your van, SUV or Crossover. A lot of models leave second row seating open for passengers so you can take your wheelchair or scooter along with family and friends. There are even some models which leave room for third row seating but require folding up your wheelchair to take up less room. Exterior Vehicle Lifts for wheelchairs are usually platforms that allow the user to roll the device on, then it is lifted up and pulled by a hitch and trailer behind your vehicle. This is the best option for carrying more passengers and ease of loading and going.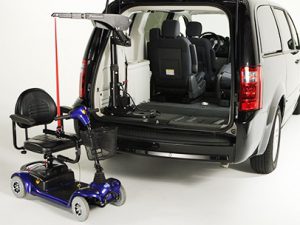 Weight Capacity Considerations
It is vital to know the weight your wheelchair or power scooter to select a Vehicle lift model which can handle the weight of your device. Your accessibility professional can help you choose a vehicle lift that can handle the weight of your device. If you have more than one device (one for lightweight shopping and quick trips and another for heavier durability for rough terrain) choose a lift that can handle your heaviest wheelchair or scooter. It is also critical to choose a hitch for the exterior models that can the correct weight capacity.
Work With a Trained Professional to Select and Install the Appropriate Lift
There are so many products available on the market to help transport your mobility device. Working with a trained professional will ensure that you are provided the most appropriate lift for your car, truck, van or SUV.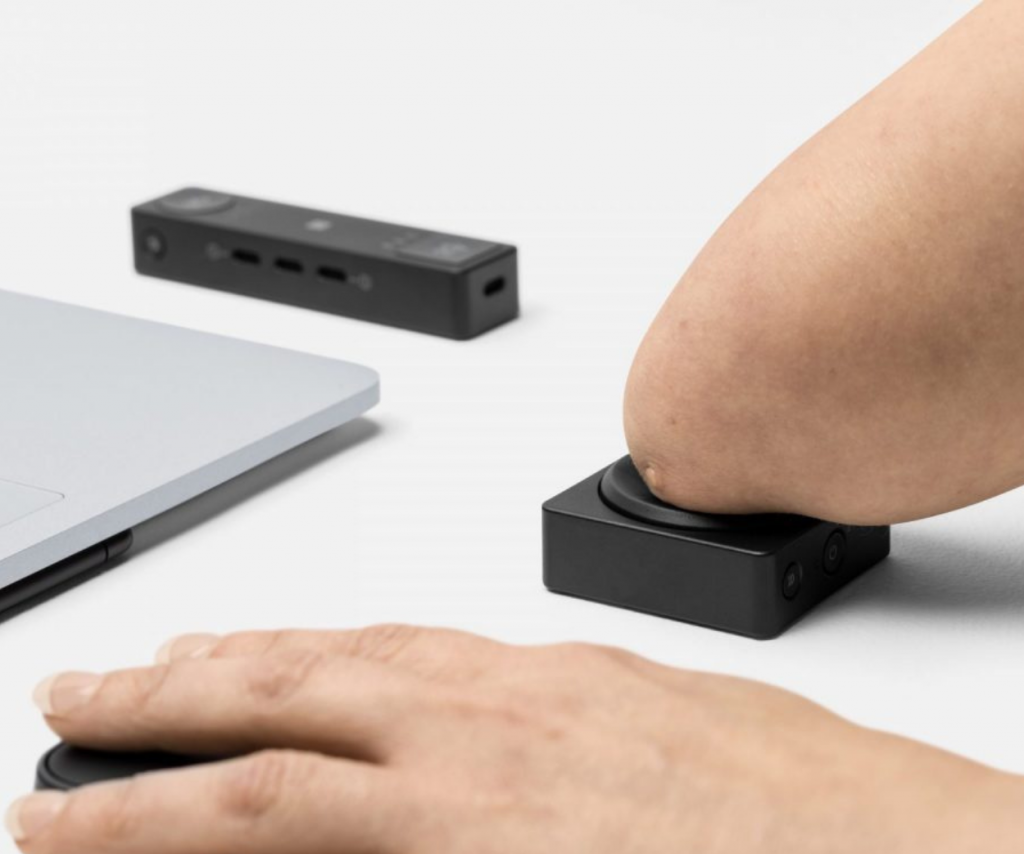 Both Apple and Microsoft recently announced accessibility tech updates designed to better meet the needs of the disability community These include: Door Detection, a navigation…