Choosing a Wheelchair Ramp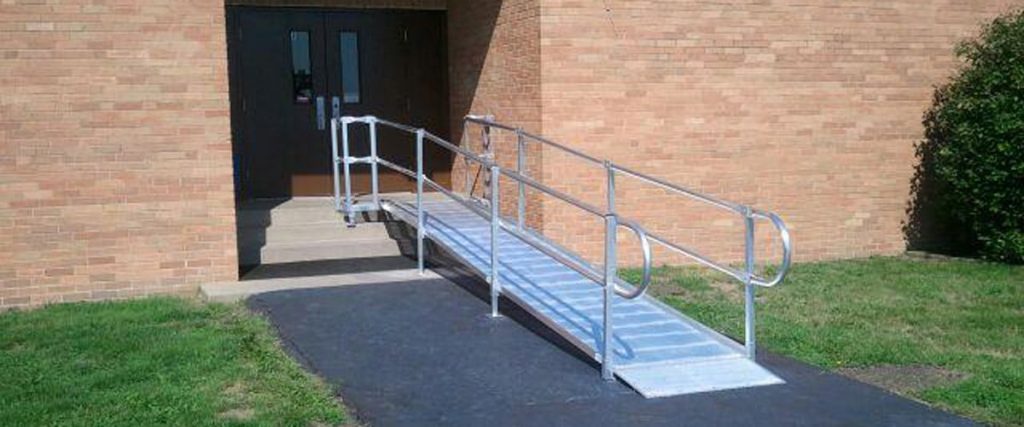 According to a report in Disabled World, about 74.6 million people in the US have some type of physical disability. However, wheelchair users no longer have to be concerned about their limited access to multistoried buildings. Ramps are being provided in most buildings to facilitate wheelchair access. Choosing a wheelchair ramp is easy with the assistance of National Seating & Mobility. With diverse wheelchair ramp models, National Seating & Mobility offers wider options that help you enjoy a new degree of independence without having to make any large modifications to your home or car. Whether you want to access a mall, store, or visit a friend, these ramps might be of assistance.
Custom, portable and modular ramps are available that suit individual needs and circumstances. When the requirement is not for a permanent solution, less permanent wheelchair ramp options such as "suitcase ramps" would be ideal.  These portable ramps can be moved around and folded up when not needed. They tend to be less durable, but are more convenient and cheaper than permanent ramps. Portable ramps are also available for vans and SUVs. This ramp type is specially designed to help load wheelchairs or power scooters in and out of transport vehicles. They accommodate wheelchairs and power scooters with various wheel configurations.
For long-lasting requirements, permanent ramps can be installed inside or outside the home. There are a variety of modular ramp systems available that can be custom built in order to provide tailor made accessibility for your residence.
While choosing a ramp for residential and commercial use, consider certain factors such as the following.
Consider the area and length – Decide the areas where you will need a ramp. Buy one according to specific needs, whether on the steps leading to the garage, doors with raised thresholds, or at steps leading to the back and front doors. The length of the ramp should be determined based on the length of the stairs and the height.
Safety concerns – Along with suitable design, the ramp of your choice should have all safety features such as guardrails, handrails, balusters and crutch stops that match the Americans with Disabilities Act (ADA) guidelines. To ensure safety of the portable ramp, some models have hinges and an attached handle which allow them to be folded into a smaller size that is easy to carry conveniently.
Choice of materials – Ramps can be made of different types of materials such as aluminum, steel and wood. As a lightweight material, aluminum is corrosion resistant, while wooden ramps and steel ramps need more maintenance.
Customized ramp rental options offered by National Seating & Mobility serve as temporary mobility solutions for short-term rehabilitation, recovery after surgery, guest with disabilities or even any special events.
Did you know that 55% of all senior fall injuries happen inside their house?* As people age, they often lose some level of mobility, strength,…
Talking to your aging loved ones about their mobility challenges can be difficult. After all, you've likely spent your whole life seeking advice from your…
How NSM client Brandon Winfield is using technology to help make the world more accessible As creator of the iAccess.Life app, Brandon Winfield is used…