Build a Ramp on Your Own with DIY Modular Ramps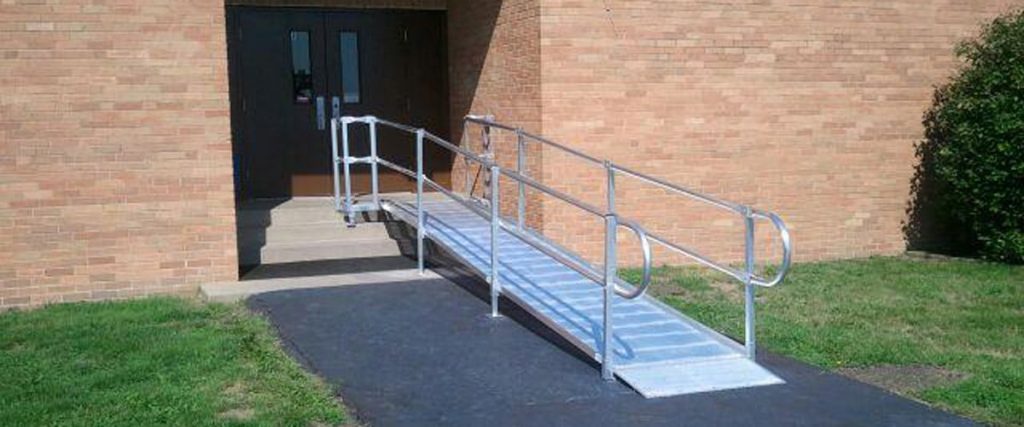 DIY (Do-It-Yourself) modular wheelchair ramps help to build a ramp of your choice. So if you are planning to build a ramp of your own, then you can purchase ADA-compliant DIY modular ramps from National Seating & Mobility. Ramps have to be built in keeping with the users' needs, should be safe and sturdy, comply with all local building requirements, and ideal for use in all types of weather.
National Ramp is a top manufacturer of ramps that are sturdy and reliable. All their modular ramp kits are fully accessorized with parts and pieces and an installation guide which provides clear instructions on how to construct a wheelchair ramp within a short time. This durable and cost-effective device can be installed in your commercial and residential settings without making any permanent alteration to the property. Wheelchair ramps are great options that help improve home accessibility for people who can't use the stairs, or need a less stressful way to enter and leave their building.
Modular wheelchair ramps are designed to fit virtually any site layout. This type of ramp can be configured to any length needed. It can be easily dismantled and moved according to your requirement. Another great advantage is that it does not leave any unsightly holes or concrete footings even after the ramp is removed. You can also purchase a modular handicap wheelchair ramp for rent for any temporary purpose you may have.
Different Layouts of Modular Wheelchair Ramps
You can choose from the following modular ramp layouts that suit your purpose.
Straight Ramp with and without Platform
Turn Platform with Ramp
Turn Ramps to Existing Landing
Turn Ramps to Second Platform
Turn Back Layout
Modular Ramp Types
Solid Surface Aluminum – This lightweight aluminum ramp is an excellent choice for novice do-it-yourself individuals as it is the easiest ramp kit to put together. It can comfortably accommodate 850 pounds of weight. It is 100% maintenance free and comes with a lifetime warranty against rust. Ideal for climates with little or no snow, this ramp has an extruded skid-resistant surface that prevents slips and falls. It can be installed in less than 30 minutes.
Open Mesh Aluminum – This ramp with an open mesh design allows rain and melting snow to pass through, drying the ramp quickly and providing excellent traction. It can be easily installed in just a few hours. It is 100% recyclable and requires no maintenance or repainting. It comes with a lifetime warranty against rust and has a loading capacity of 800 lbs.
Open Mesh Steel – This device can be easily constructed by advanced do-it-yourself individuals and professional installers. It allows natural drainage, yet prevents small objects from passing through. It comes with a 3-year warranty against rust. It has 800 lbs weight capacity.
Pressure-treated Modular Wood – This cost-effective ramp goes well with your existing wood decks and porches. You need not be concerned about termite damage, rotting, and fungal decay.
If required, you can also obtain professional installation services from National Seating & Mobility. With a team of experienced and factory trained, full-time service technicians, they will quickly set up your wheelchair ramp. Once the installation is completed, you will be informed so that a final walk through can take place to ensure your satisfaction with the wheelchair ramps.
Did you know that 55% of all senior fall injuries happen inside their house?* As people age, they often lose some level of mobility, strength,…
Talking to your aging loved ones about their mobility challenges can be difficult. After all, you've likely spent your whole life seeking advice from your…
How NSM client Brandon Winfield is using technology to help make the world more accessible As creator of the iAccess.Life app, Brandon Winfield is used…