Bruno Stair Lifts – Choose from a Wide Variety of Options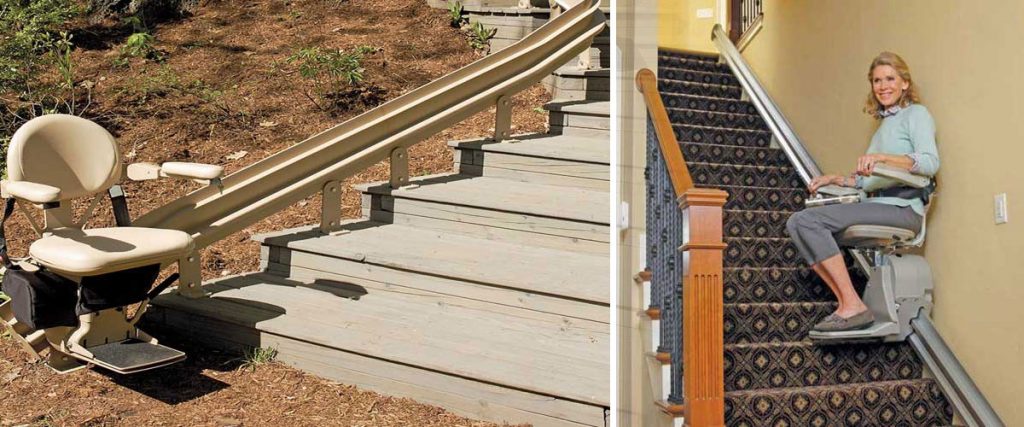 People with mobility issues or age-related ailments require quality accessibility devices to negotiate staircases. Stair lifts are designed specifically for this purpose, allowing users to move up and down stairs safely and comfortably in a seated position. National Seating & Mobility offers innovative stair chair lifts from Bruno. Integrated with high-end features and specifications, Bruno stair lifts are available for homes with curved stairs, straight stairs and exterior stairs.
Bruno stair chair lifts offer safety, excellent performance, and ease-of-use. These lifts come with a durable design and can be easily installed on any type of stairs. They are integrated with several features to ensure a safe, comfortable ride over the stairs. Standard features include –
Offset swivel seat
Remarkable stable ride
Visual diagnostics for instant unit status
Generous seat size (with adjustable width arm rests and multiple seat heights)
Footrest and carriage safety sensors
Flip-up arms for easy wheelchair transfers
Bruno Indoor Straight Stair Lifts
Elan (SRE-3000) – Featuring a unique low-profile rail design, Bruno's Elan straight stair lift comes with a load capacity of 300 lbs (136 kg). Its vertical, anodized rail can be installed within 5 inches (127 mm) from the wall. The arms, seat, and footrest that flip up create plenty of space for family or guests to walk up and down the stairs. The indoor stair chair lift for straight stairs comes with two 12-volt batteries that are powered by a small, unobtrusive battery charger that provides uninterrupted performance, even during power outages.
Elite (SRE-2010) – Featuring an ultra-compact design, Elite can complement any home décor. A rack-and pinion drive system provides a smooth ride when the unit stops and starts. Its vertical straight rail installs to within 6" (152 mm) from the wall. Other standard features include – 400 lb load capacity, power or manual folding rails, visual diagnostics (for instant unit status), offset swivel seat and folding footrest/seat.
Bruno Indoor Curved Stair Lifts
Elite (CRE-2110) – Suitable for homes with spiral staircases, staircases with landings, or even staircases that travel up multiple floors, this model directly mounts to the steps, not the wall. Featuring a maximum load capacity of 400 lbs, this curved stair lift comes with self-locking worm gear and rack-and-pinion drive system. An offset swivel seat makes safe entry and exit at the top landing.
Bruno Exterior Stair lifts – Models
Elite Exterior – (SRE-2010E) – Designed to withstand harsh environments, this exterior straight stair lift can be installed on either side of the stairways. It comes with an adjustable footrest height for added comfort. The footrest and carriage safety sensors instantly stop the unit when it encounters an obstruction on the stairs. In addition, a weather-resistant cover travels with the chair and protects the unit from the elements when the lift is not in use.
Elite Exterior Curved (CRE-2110E) – With a total weight capacity of 400 lbs, this exterior stair lift can be easily installed on any curved stairways. The offset swivel seat allows easy entry and exit. The lift runs on two 12v batteries that ensure dependable performance even during a power outage.
Partner with a Reliable Dealer
When it comes to purchasing Bruno stair lifts, choosing a reliable, accredited dealer in accessibility equipment is crucial. National Seating & Mobility provides customized installation support as well as annual maintenance services for a reasonable charge.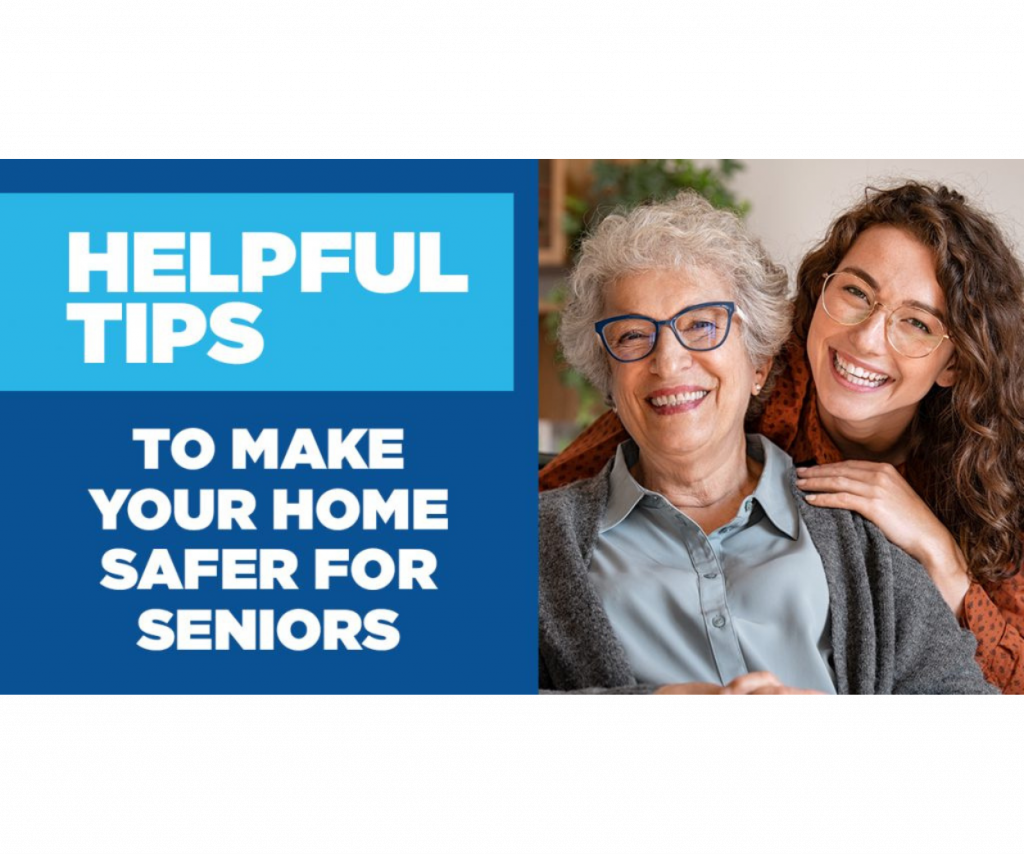 Did you know that 55% of all senior fall injuries happen inside their house?* As people age, they often lose some level of mobility, strength,…
Talking to your aging loved ones about their mobility challenges can be difficult. After all, you've likely spent your whole life seeking advice from your…
How NSM client Brandon Winfield is using technology to help make the world more accessible As creator of the iAccess.Life app, Brandon Winfield is used…