Bruno Exterior Stair Lifts – Enjoy the Beauty of Outdoors in Spring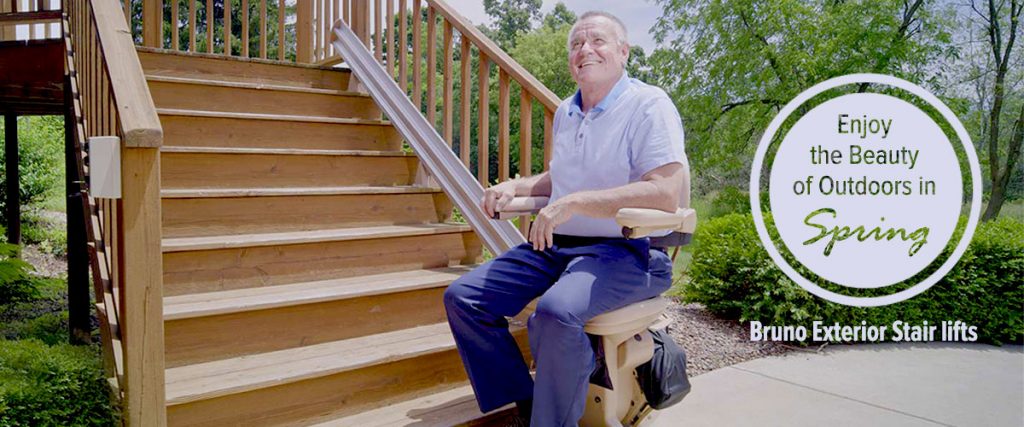 As the spring season begins and the weather warms up, people begin to get engage in more outdoor activities. However, accessing the outdoor stairs leading from the porch to the garden can be quite challenging for people with limited mobility. An exterior stair lift is a perfect solution to ease movement over outdoor stairs. National Seating & Mobility offers durable Bruno Elite Exterior Stair lifts. These lifts can be installed on virtually any type of outdoor staircase and are designed to provide a safe and comfortable ride.
Features of the Bruno Elite Exterior stair chair lift –
Swivel seat for easy entry and exit
Self-locking worm gear
Seat with multiple height adjustments
Rack-and-pinion drive system
Outdoor paint protects all steel surfaces
Obstruction safety sensors and seat belt for enhanced safety
Flip up arms, seat, and footrest
Bruno Elite Exterior Stair Lift Models
Bruno Elite Exterior Curved (CRE-2110E) – This exterior stairlift for curved stairs comes equipped with weather-protected features and ensures high-quality performance even in extreme temperatures. The arms, seat and footrest flip up, creating plenty of space for other people to walk up and down the stairs. Other features of the Bruno elite exterior curved stairlift include – offset swivel seat, obstruction sensors, hand-held remote controls and retractable seat belt.
Bruno Elite Exterior Straight (SRE-2010E) – This model can be installed on either side of straight staircase. It comes with a weather-resistant cover system and this protection system is engaged by either of two, easy-to-use levers. The lift also features improved clamping and rail design. The footrest and carriage safety sensors instantly stop the unit when it encounters an obstruction on the stairs.
Installing a stair lift for outdoor stairs will help older adults and other people with mobility issues to enjoy spring. National Seating & Mobility also provides custom installation by factory trained professionals and excellent support for inspection and maintenance.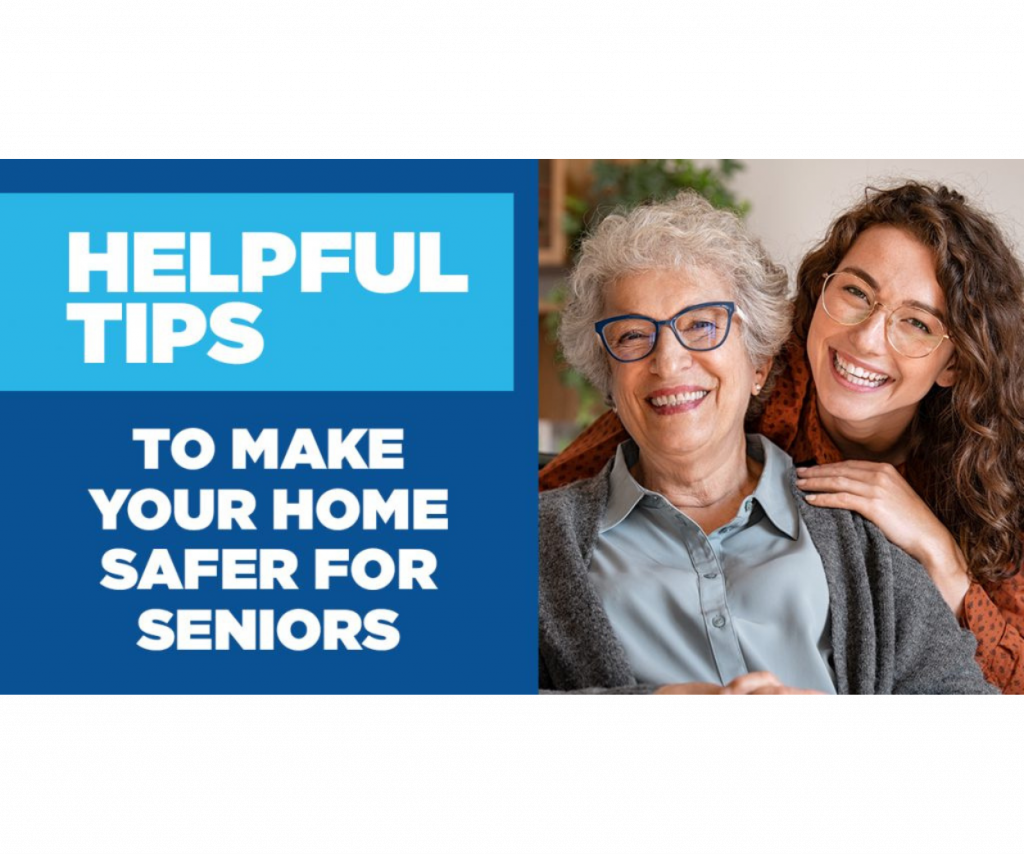 Did you know that 55% of all senior fall injuries happen inside their house?* As people age, they often lose some level of mobility, strength,…
Talking to your aging loved ones about their mobility challenges can be difficult. After all, you've likely spent your whole life seeking advice from your…
How NSM client Brandon Winfield is using technology to help make the world more accessible As creator of the iAccess.Life app, Brandon Winfield is used…