Bruno Elite Straight Stairlift – A Perfect Blend of Form and Function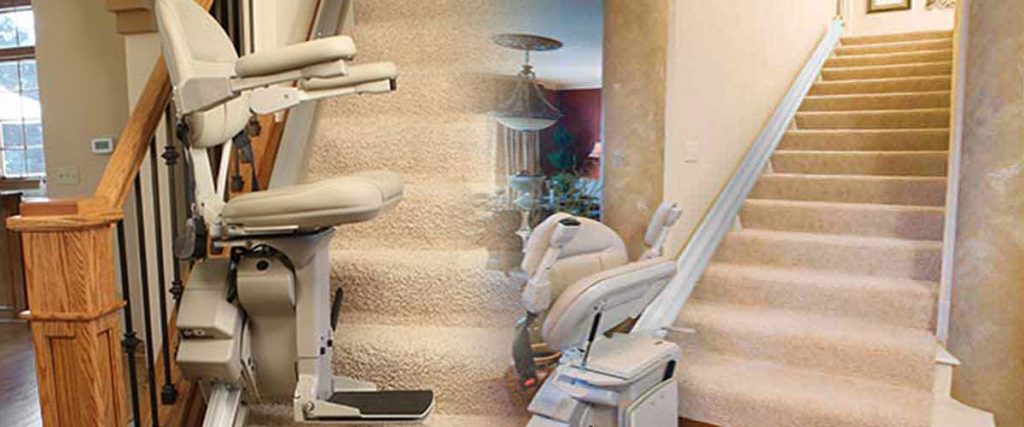 Climbing stairs is one of the common challenges faced by people with age-related ailments like injuries, lack of balance and coordination issues. A stair lift can enhance their mobility and independence to a great extent. The device allows the user to access all areas of their home safely and comfortably. National Seating & Mobility offers top models of stair chair lifts at competitive prices. The Bruno Elite stair lift sets new standards for residential accessibility. Featuring a honeycomb rail design for improved stability, this stairlift is a perfect blend of form and function.
Bruno Elite – Ideal Solution for Straight Stairs
The Elite can be easily installed on either side of your straight staircase. An anodized aluminum rail is installed within 6" (150 mm) from the wall, leaving enough space for others to use the stairs. The seat height, footrest height and armrest width are adjustable for added comfort. The armrests and foot rest can be flipped up, allowing the user easy transfer from a personal mobility device.
This straight stair lift comes with a maximum load capacity of 400 lb (181 kg) and travels at a maximum top speed 25 ft/min (0.13 m/s). The offset swivel seat makes the entry and exit position at the top landing safer and easier than ever. The lift is equipped with footrest and carriage safety sensors that stop the unit immediately if any obstacle is detected in its path.
Bruno Elite straight stair lift is equipped with two 12V batteries (powered by a small, unobtrusive battery charger) that provide uninterrupted performances even during power outages. Other standard features include –
Two remote, wireless call/send controls
Generous seat size – 17.75" (451 mm) adjustable to 21.75" (552 mm) between the arms
Retractable seat belt
Soft-start, soft-stop for the user's maximum comfort
Key switch on carriage
Final limit switch
Keyed call/send controls
Manual folding rail
Visual coded diagnostics instantly analyze the unit's operational status
Contoured seat for maximum comfort
Continuous charge strips along the entire rail
Direct drive motor/gear box – no belts for reduced maintenance
Custom track lengths available up to 32'
Two wireless call/send controls integrated make installation simple and clean with no wires running along the wall. Continuous charge strips along the entire rail mean the unit will be charged wherever it stops on the staircase.
Choose a Reliable Dealer
Buying your Bruno stair chair lift from National Seating & Mobility will ensure professional installation services as well as efficient annual maintenance for a reasonable charge.
Did you know that 55% of all senior fall injuries happen inside their house?* As people age, they often lose some level of mobility, strength,…
Talking to your aging loved ones about their mobility challenges can be difficult. After all, you've likely spent your whole life seeking advice from your…
How NSM client Brandon Winfield is using technology to help make the world more accessible As creator of the iAccess.Life app, Brandon Winfield is used…