Bruno Elite Exterior Stair Lift – Navigate Outdoor Stairs Safely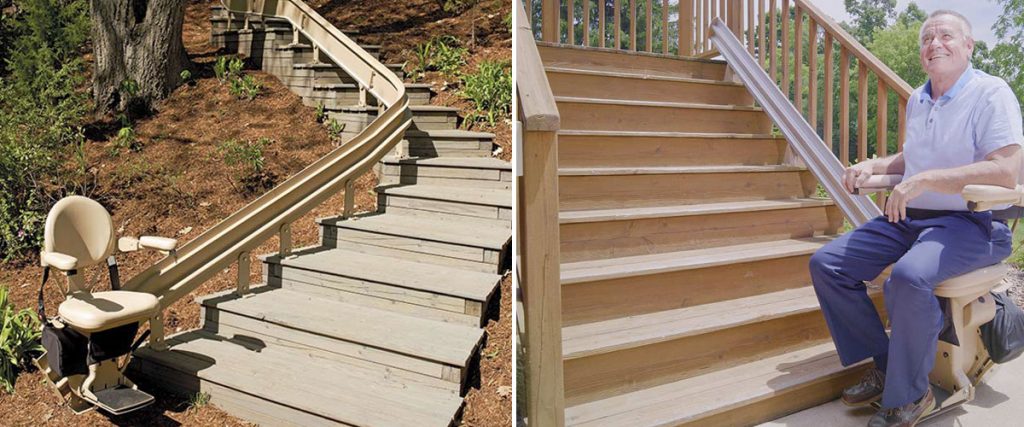 People with mobility issues tend to spend most of their time indoors if they do not have a proper means of overcoming the barriers posed by porch or deck stairs. Installing an exterior stair lift can solve the problem by providing safe access over stairs leading to the garden, driveway or garage. Designed exclusively for the outdoor stairs, this lift allows users to glide safely over the stairs in a seated position. National Seating & Mobility offers premium quality exterior stair lifts. Bruno Elite Exterior stair lifts can be virtually installed on any type of stairway outside a home. These devices come equipped with a wide range of safety features to provide a safe, comfortable ride.
Bruno exterior stair lifts come with a weatherproof protection to withstand even the harshest weather conditions. The seat rest, foot rest and armrests all fold up and out of the way when not in use to improve the available space. Other key features of exterior stair lifts include –
Two wireless call/send controls
Seatbelt for added security
Safety sensors on the power pack and footplate
Powered footplate
Generous size seat with multiple height adjustments
Easily accessible key switch
Automatic swivel seat
Automatic or manual hinge track
Bruno Elite Exterior Stair Lift in Two Models
Bruno Elite Exterior stair chair lifts come in two models:
Bruno Elite Exterior (SRE-2010E) – Featuring a maximum load capacity of 400 lbs (181 kg) and an improved clamping and rail design, the SRE-2010E offers remarkable stability. The device can be easily installed on either side of straight stairways. Designed to withstand harsh environments, the device features footrest and carriage safety sensors that instantly stop the unit when it encounters an obstruction on the stairs. Its offset swivel seat makes entry and exit easy.
Bruno Elite Exterior Curved (CRE-2110E) – Designed for outdoor curved stairs, the CRE-2110E comes with a wide range of safety features such as offset swivel seat, obstruction sensors, hand-held remote controls, and retractable seat belt. Arms, seat and footrest flip up create plenty of space for other people to walk up and down the stairs. Two 12-volt batteries provide dependable performance even during power outages. The CRE-2110E model is tested for use in weather temperatures ranging from 0ºF to 125ºF (-15ºC to 52ºC).
Purchase a Exterior Stair Lift from a Reliable Dealer
Buying your lift from National Seating & Mobility would ensure the best prices and free shipping. You would also be assured of installation support and reliable technical assistance to keep your device in good working condition.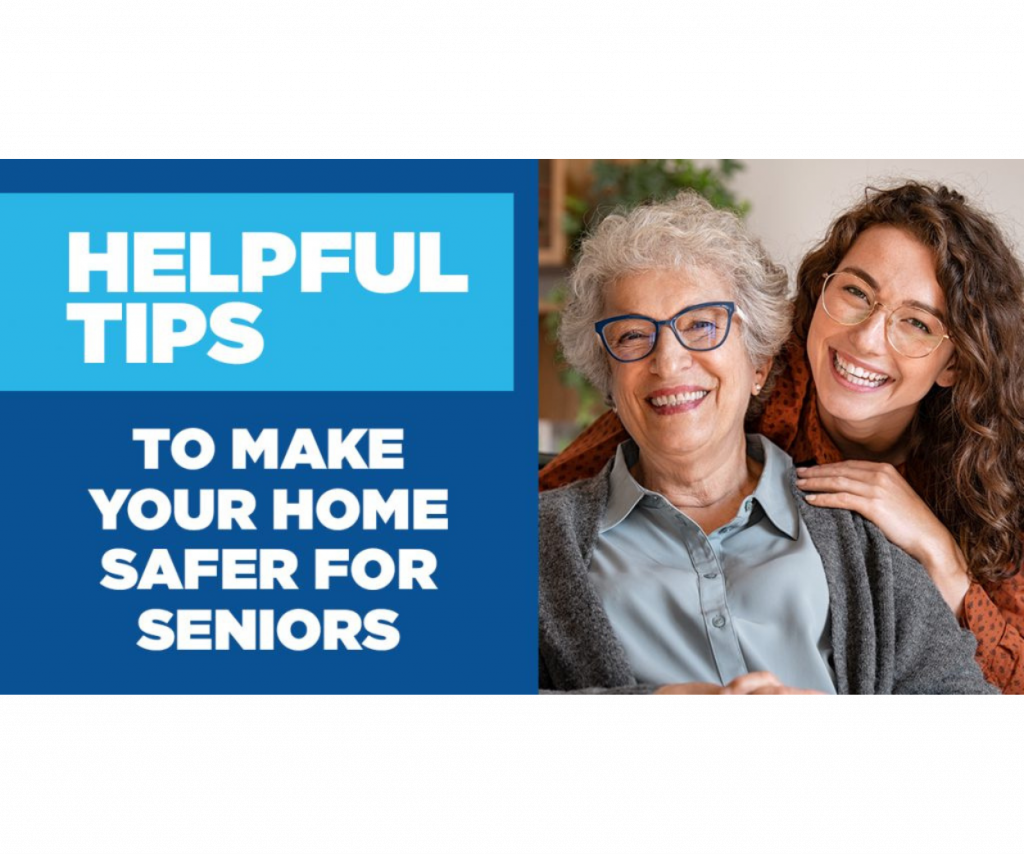 Did you know that 55% of all senior fall injuries happen inside their house?* As people age, they often lose some level of mobility, strength,…
Talking to your aging loved ones about their mobility challenges can be difficult. After all, you've likely spent your whole life seeking advice from your…
How NSM client Brandon Winfield is using technology to help make the world more accessible As creator of the iAccess.Life app, Brandon Winfield is used…