Bruno Elite Curved Stair Lift – Enjoy a Smooth Ride over Curved Stairs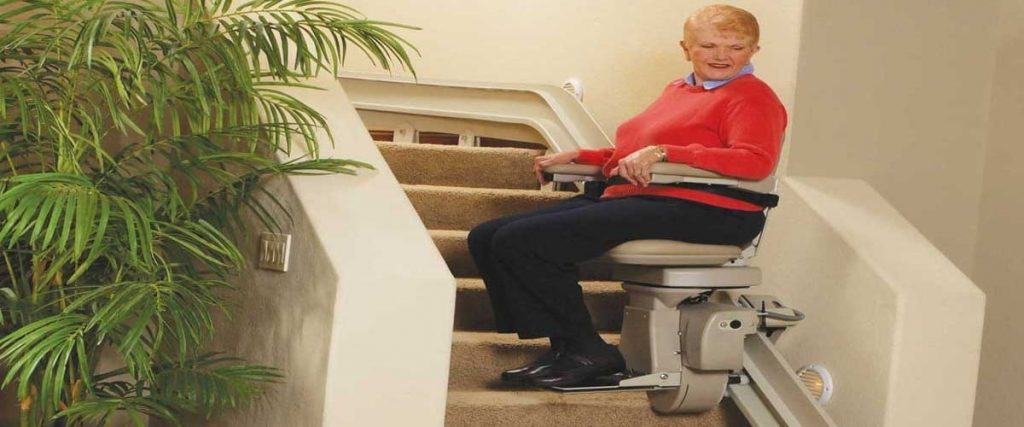 A flight of curved stairs can add to the beauty of a home, but it can be a challenge for people with limited mobility. Installing a curved stair lift would be an ideal solution to ensure access to the upper floor. It would improve the user's mobility and independence to a great extent. National Seating & Mobility offers innovative models of stair chair lifts from top manufacturers. The Bruno Elite stair lift is a quality model that can be easily installed on virtually all types of curved stairways.
The Elite can be customized to negotiate everything from spirals to sharp angles. It can be mounted on either side of the staircase, and directly mounts to the steps and not the wall. With a maximum weight capacity of 400 lbs, this model offers an exceptionally smooth and quiet ride and comes with a generous seat size with adjustable width arm rests and multiple seat heights.
The two wireless call/send controls make installation simple and clean with no wires running along the wall. The top or bottom park position option improves safety by extending the rail away from the staircase. Key features include a safety belt, obstruction sensors, flip up arms and a folding foot rest. The offset swivel seat allows safe entry and exit at the top landing. Other benefits and features of the Bruno Elite Curved Stair Lift are –
Can be custom-crafted to maximize stairway space
Direct drive motor/gear box
Remarkable stable ride
Visual diagnostics for instant unit status
Mid park and charge station for staircases
Larger footrest (length & width)
Wireless call or send controls
This Bruno stair lift comes with two 12-volt batteries that allow it to function even during power outages. The optional top or bottom park position extends the rail away from the stairs providing additional security when entering or exiting.
If you are planning to purchase a Bruno Elite Curved stair lift, choose a reliable dealer like National Seating & Mobility. National Seating & Mobility will ensure safe shipping, installation and maintenance of your stair lift. National Seating & Mobility recently installed a Bruno stair lift in a historic home in Hoboken, NJ, making the building accessible to its resident who was unable to access upper floors due to mobility issues. The Elite indoor curved stair lift now allows safe and easy access to the upper floors of this historic home.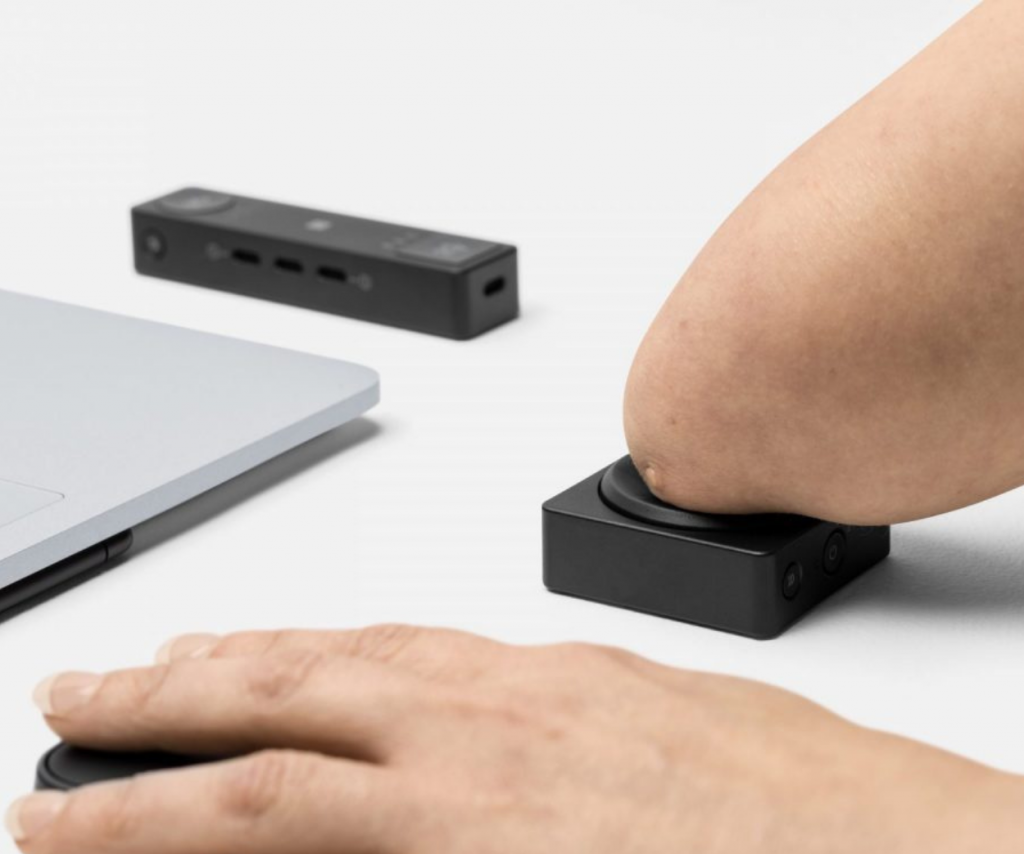 Both Apple and Microsoft recently announced accessibility tech updates designed to better meet the needs of the disability community These include: Door Detection, a navigation…