Benefits of Installing Wheelchair Lifts in Commercial Buildings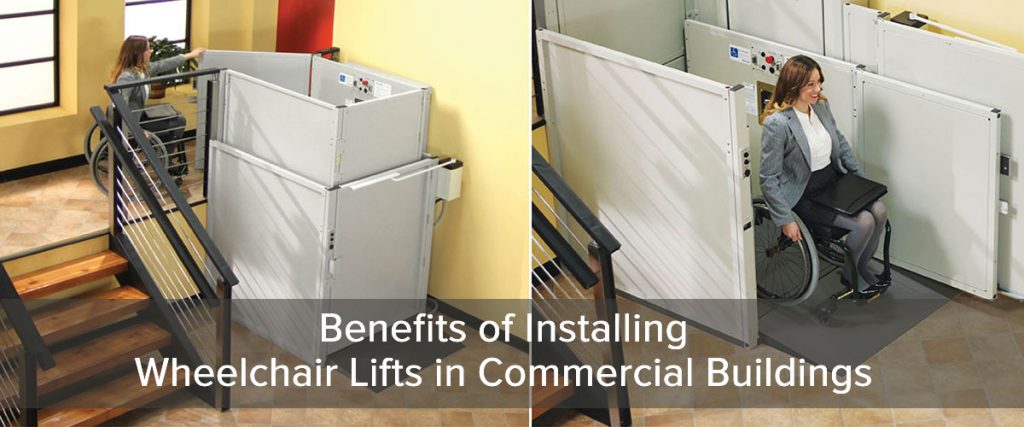 Are you thinking of having a lift installed in your commercial building?
Installing a lift in your commercial building can make a huge difference to your business. Welcoming clients or customers of every ability to your commercial establishment is not only good for the business, but is also the right thing to do. Everyone deserves to enjoy a local coffee shop or restaurant or any other commercial establishment that they love without having a lot of difficulties navigating around the building. However, persons with mobility issues who use wheelchairs or mobility scooters face real challenges when it comes to accessing the commercial establishments they love. Installing commercial wheelchair lifts is the perfect option that would eliminate these barriers and provide safe access in low-rise buildings. These devices allow users to enjoy a safe and smooth floor-to-floor travel without leaving the comfort of their wheelchair. When compared to other accessibility devices, wheelchair lifts are quite easy to install and configure, and require less space than ramps and other devices.
Here discussed are some of the top benefits of installing a wheelchair lift in commercial buildings –
Full Access – Providing access to people with mobility issues is not just about installing accessibility equipment at the front of the building. Rather, it is important to ensure that the device provides full access to as much of the building as possible. The main benefit of installing a wheelchair lift is that it will help people access every floor in a building with ease, which improves comfort and provides a sense of independence.
Safety – A wheelchair lift helps people to remain safe by reducing the risk of falls or injuries. In addition, it also helps them to maintain their independence. When choosing a lift for a commercial building, it is important to keep the safety aspect in mind. Leading accessibility equipment dealers like Bruno offer wheelchair lifts that are equipped with advanced safety features like weather protected controls and switches, platform safety panel, paddle landing controls, interlock system, emergency stop button, constant pressure controls on platform, and audio-visual alarm.
Reduce Stairwell Traffic – Wheelchair lifts can divide the amount of foot traffic in the building by offering alternative access to the different floors of the building, apart from the stairs. Directing all people towards the stairs increases the likelihood of an accident happening when a huge crowd of people are using the stairs at the same time. With the use of a wheelchair lift, only a limited number of people need to use it at one given time. This provides a safer and more orderly mode of transport so that there will never be a buildup of traffic.
Space Saver – Commercial lifts are also major space savers. Having several stairwells in buildings can take up a lot of room, whereas lifts are compact and can be designed to fit the aesthetic of the specific space. Using lifts is quicker and more efficient.
Customization – Different commercial establishments will require different features, designs and styles depending on their type of work or needs. Reputable accessibility equipment dealers provide lift designs that perfectly match the individual needs and aesthetics of the commercial establishment. For instance, Bruno offers top-quality commercial wheelchair lifts that are built to accommodate wheelchairs of varying sizes, and can be used both indoors and outdoors. Right from enclosed wheelchair lift models to 3-Gate VPL, these devices can be installed in offices, restaurants, or any commercial business establishments that plan to make their environment more accessible.
Cater to All Needs – By installing a wheelchair lift in a commercial space, you can provide access to all groups of people. Apart from people with mobility issues who require wheelchair access, other people who suffer from heart conditions or who otherwise aren't able to climb flights of stairs will also find these devices useful. Pregnant women also need access to a lift so that they aren't put under any unnecessary strain for over-exertion.
Improve Reputation – Modifying a commercial building to make it more welcoming can boost a company's reputation. A mobility-challenged customer will definitely appreciate all the efforts to provide accommodation. They will love visiting a commercial building with widened pathways and doors, motion sensor features, and a wheelchair lift that can improve accessibility.
Commercial wheelchair lifts make public or commercial buildings accessible and compliant with ADA and state building codes. These systems allow wheelchair users to enjoy reliable, safe low-rise travel in these buildings without leaving the comfort of their assistive device.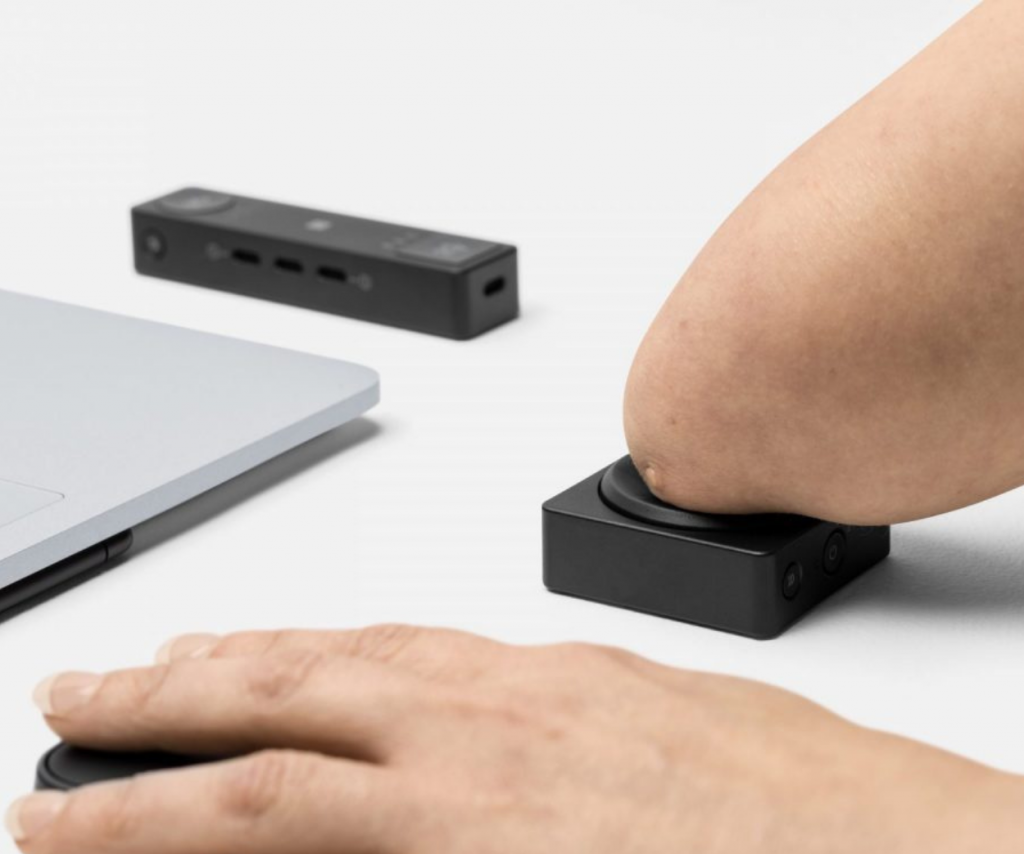 Both Apple and Microsoft recently announced accessibility tech updates designed to better meet the needs of the disability community These include: Door Detection, a navigation…