All Accessibility Isn't Equal
How NSM client Brandon Winfield is using technology to help make the world more accessible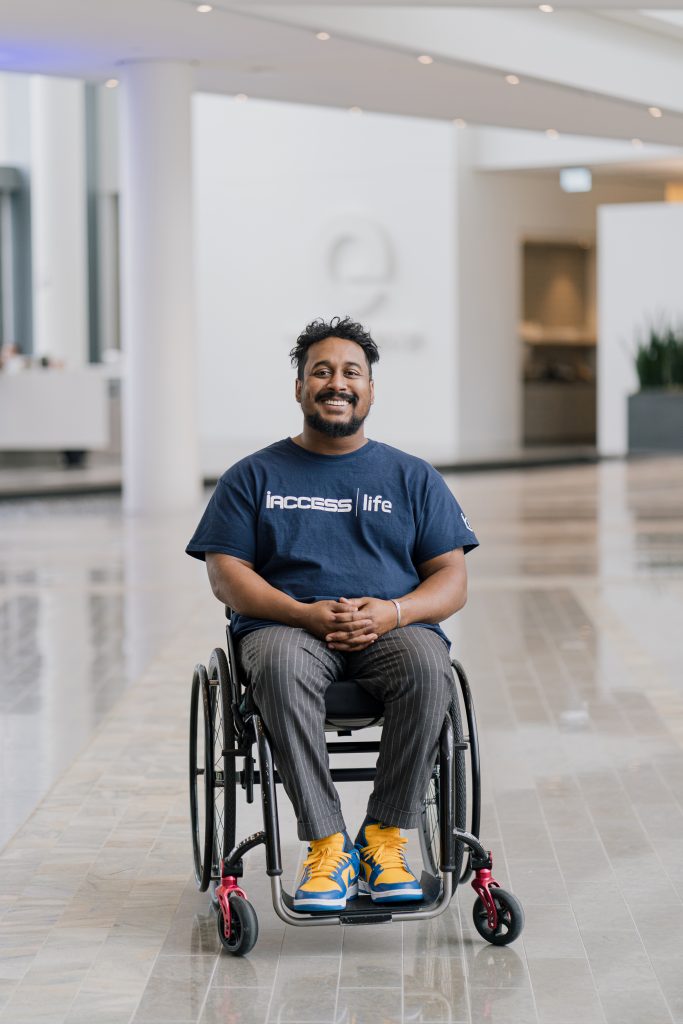 As creator of the iAccess.Life app, Brandon Winfield is used to giving elevator speeches. When it comes to the lifestyle app, his speech is short and to the point.
"We're the Yelp of accessibility," Winfield says. "Yelp rates places based on ambiance, culture and experience, and we rate them on how easy it is to get around and access them."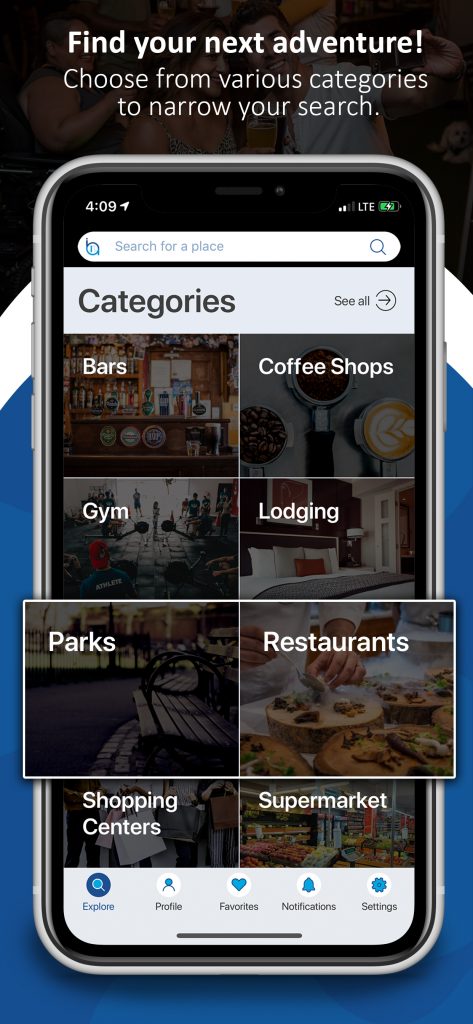 iAccess.Life is a lifestyle app that allows users to research, rate and review locations—think everything from restaurants and retail stores to parks and public spaces. Built upon the Google Maps platform, the app gives users the chance to weigh in on a location's accessible parking, bathrooms and entrances as well as how easy it is to get around once they're inside. While rating, users can also note the types of mobility equipment they use to get around.
"For people using iAccess.Life to research new locations, this allows them to see how the person who wrote the review gets around and if it pertains to how they get around," Winfield says.
The idea for the app, Winfield says, came from his own experience.
"I grew up racing motocross at the competitive level," he recalls. "When I was 14, I got hurt in a race. It wasn't the first time I got hurt, but it was the most severe and life-changing."
The accident left Winfield paralyzed from the chest down. A wheelchair user since then, he quickly realized that not all accessibility is created equal.
"As I got older and able to venture out in my own community, I began to realize how inconsistent access is from place to place," Winfield says. "Sometimes, you'd get to the restaurant just to see that there were steps to get in the front entrance or you'd go to the bathroom but wouldn't be able to fit in the stall. I just knew there had to be a better way to allow people to know more about a place's accessibility before they go."
The idea for an app, Winfield says, came after a church service.
"I went to church one day with my mom, and it was a New Year's Eve service," Winfield remembers. "They were talking about ways that you could help your community, and I had one of those cartoon lightbulb moments, and I realized I needed to develop an app."
Bringing that idea to life took a few years and involved a lot of trial and error, Winfield says. The startup officially launched the app in 2019. With rated locations in all 50 states and more than 30 countries, iAccess.Life is one of the more successful accessibility apps available.
"We just hit 10,000 unique locations rated in our app," Winfield says. "It's so cool to come to the dashboard and see all these ratings come in from different locations—Canada, the UK, South Africa and South America. We are the most successful accessibility app out there and one of the first with international reach."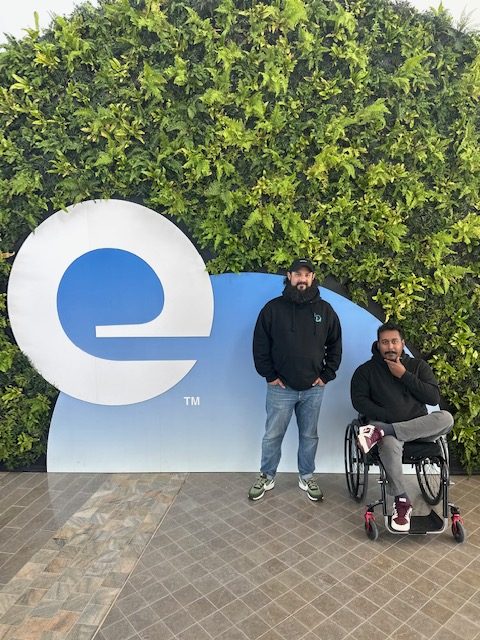 Winfield and his co-founder, Sayeed Mehrjerdian, have plenty of plans for the future of the app. The startup recently partnered with Passport Parking, a move that allowed them to roll out in-app pay-for-parking at a limited number of partner parking lots.
"You can pay from the comfort of your car," Winfield says, "and won't have to deal with kiosks."
Winfield and the iAccess.Life team are also working to develop a companion product that will allow them to come alongside businesses seeking to improve accessibility.
"We're working on a business-to-business product, an analytics tool that will help businesses find out what people are saying about their accessibility and make changes to become more accessible," Winfield says.
Most of all, Winfield wants to encourage users to keep adding ratings to the app.
"iAccess.Life is catered toward community," Winfield says. "We want people to share their experiences. We want to show the world that we're a community that loves to go out, that we have a social life and a love life. Our goal is to keep getting users onto the application and keep getting ratings in so that our voice can be amplified."
The iAccess.Life app is available in the Apple App Store as well as Google Play.
Explaining what the Centers for Medicare and Medicaid Services' decision about power seat elevation means for you In May 2023, the Centers for Medicare and…
Did you know that 55% of all senior fall injuries happen inside their house?* As people age, they often lose some level of mobility, strength,…
Talking to your aging loved ones about their mobility challenges can be difficult. After all, you've likely spent your whole life seeking advice from your…