Accessibility Devices to Age in Place Safely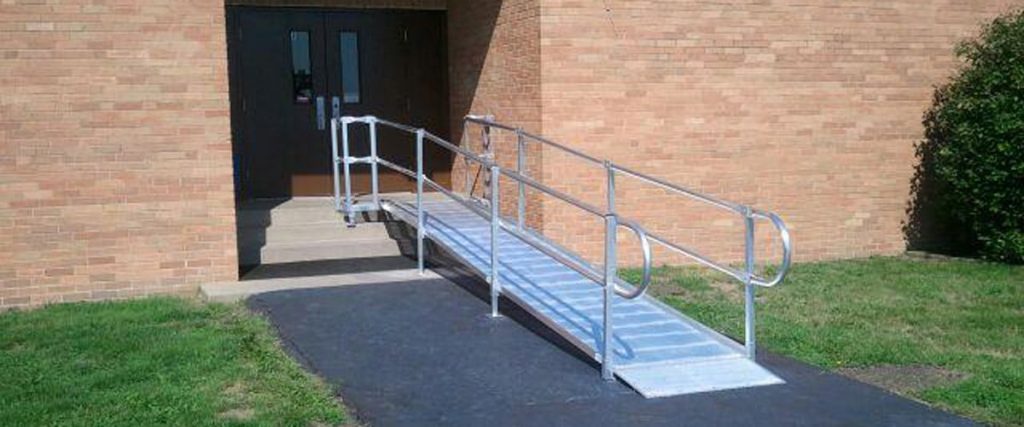 Aging in place safely means living in the home and community of your choice. Installing appropriate accessibility devices makes this easier. However, many recent reports indicate that many communities in America are not as prepared as they should be to handle the most difficult challenges relating to aging in areas such as retirement, transportation and housing.
Importance of Making Homes Senior Friendly
There are many reasons why homes should be senior-friendly.
Many Americans suffer disabling musculoskeletal conditions. In a National Health Interview Survey (NHIS) conducted in 2012, about 18 million adults reported that they were unable to perform at least one common activity independently, such as walking, getting out of a chair, or self-care, due to these conditions.
America's aging population is also increasing. The number of people over 65 was 35 million in 2000 and this is expected to rise to 71.5 million by 2030. These statistics indicate that the proportion of individuals who need assistive devices such as walkers, mobility scooters and wheelchairs is rising and will continue to do so. Surveys reveal that most Americans want to stay in their homes as long as possible, so aging in place safely would mean that homes need to have the right accessibility equipment.
Accessibility Products That Make Life Easier
Stair lifts, wheelchair lifts, and ramps enhance accessibility in homes. National Seating & Mobility can help you choose the right product to meet your needs offering products from leading brands such as Bruno, EZ Access, National Ramp, Prairie View Industries and TJ Rampit USA Inc.
Stair lifts: Models such as the Bruno Elan are ideal when it comes to safe and comfortable transport over a straight flight of stairs coming with a continuous charge function that allows parking on the track wherever they stop. If you have a curved staircase or one with landings, you can choose curved stair lift model, Bruno Elite Curved.
Platform lifts: For wheelchair users, access from a small rise to the garage door landing or front porch to an upper deck can be easily accomplished with a platform lift. Residential porch lifts come with an automatic self-lowering folding ramp, emergency stop, and keyed, constant pressure controls on the platform.
Ramps: A ramp takes care of entry to your home. Quality modular ramps in aluminum, wood and steel can be custom built to suit your needs. When it comes to negotiating steps, vehicles, and raised landings, a portable wheelchair ramp can serve the purpose.
One of the best things about partnering with a reliable supplier like National Seating & Mobility is that you are assured of professional installation support. The company has experienced, fully factory trained, and insured engineers who will conduct a site inspection, help you choose the right accessibility product, and install it to meet your specific requirements.
Remember that planning ahead is the key to aging safely in place.
Did you know that 55% of all senior fall injuries happen inside their house?* As people age, they often lose some level of mobility, strength,…
Talking to your aging loved ones about their mobility challenges can be difficult. After all, you've likely spent your whole life seeking advice from your…
How NSM client Brandon Winfield is using technology to help make the world more accessible As creator of the iAccess.Life app, Brandon Winfield is used…