Harmar Hybrid Platform Lift ASL-600
Harmar lifts are simpler, stronger, lighter, and easier to use. The AL-600 is the most compact hybrid lift on the market. The compact design allows it to fit inside many minivans and SUVs without giving up your second row seating. With the AL-600 there's no need for further vehicle or power chair modifications. So if you get a new vehicle, you can take your lift with you. One button operation for convenience and optional wireless remote control available!
Features of this model:
Ideal for Minivans and SUVs due to greater extension capability of platform
Ultra-compact, patented design fits more applications
Accommodates virtually all scooters and power chairs
Drive on/off platform
No drilling required on most applications
Connects to existing third row seat hardware, saves second row seating
No scooter or chair modifications required
Only 31" cargo headroom and just 43" of depth required!
Emergency manual override system
Accommodates Power Chairs & Scooters
Platform Size 28.5" x 38"; optional rear wheel cradle extends up to 50"
Lifting Capacity 350 lbs. (160 kg), Alternate 400 lbs. unit available as well
Installed Weight 179 lbs. (81 kg)
Securement Manual tie-down straps
Options Self-tensioning straps, battery pack, wireless remote
Warranty 3-year transferable
Want this for your home? Call Now!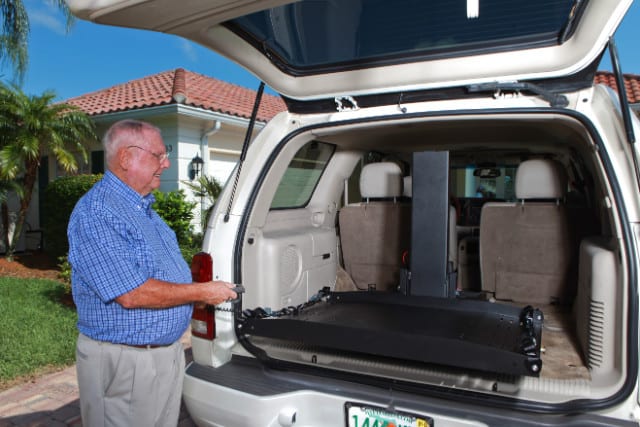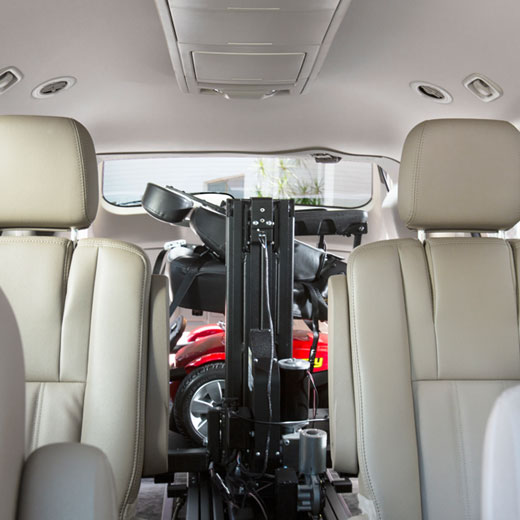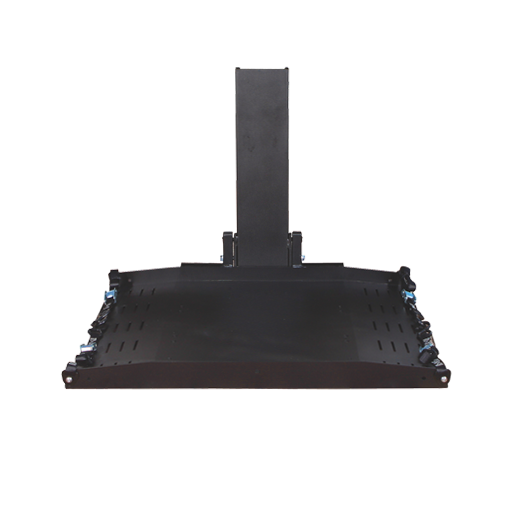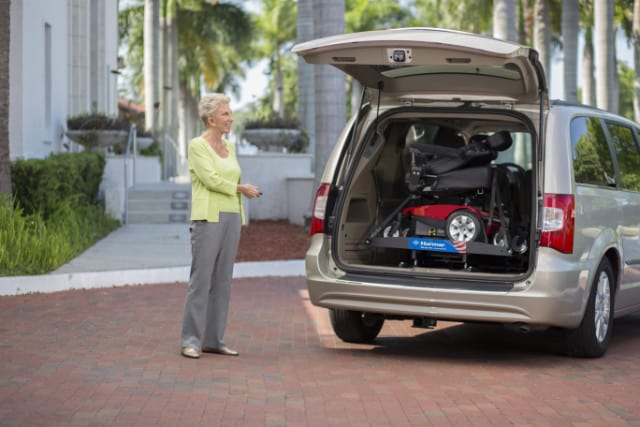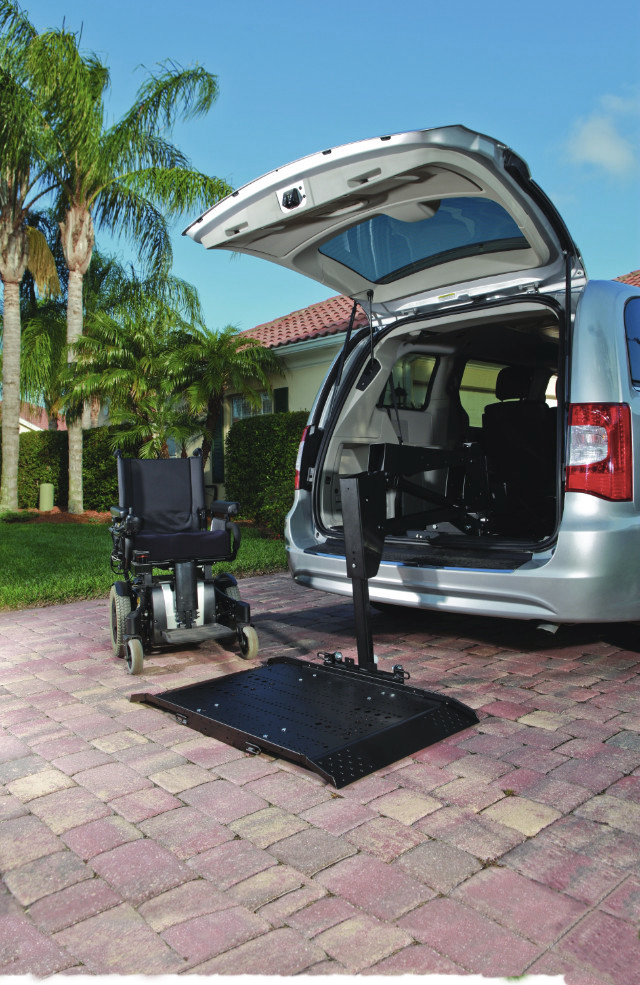 No matter your mobility need, we have innovative products and a reliable team of experts to keep you moving so you can enjoy life to the fullest - wherever it takes you. Send us a message and we'll get back to you as soon as possible.