Bruno Space-Saver™ ASL-325
The ASL-325 Space-Saver by Bruno is a take-apart lift that solves the problem of storing a small scooter or wheelchairs in vehicles with limited trunk space. This lift fits closer to the vehicle's interior trunk wall, giving you a tighter arc when manually swinging the scooter in and out of the trunk. It's easy to handle with its heaviest piece weighing only 13 pounds. In addition, with the Space-Saver lift from Bruno you can get an extra base for an affordable cost, making it possible to transport your mobility device in more than one vehicle.
Features of this model:
Transports lighter scooters and wheelchairs
Power raise/lower and manual rotation
Take-apart lift disassembles when not in use if desired
Lightweight components: heaviest piece is only 15 lb (7 kg)
Docking device included
Eligible for auto manufacturer rebate
Potential to reinstall in applicable vehicle
3-year limited warranty
Lifting Capacity: 200 lb (90 kg)
Vehicle Type: CUVs, hatchbacks, minivans, pickups, sedans, SUVs, full-size vans
Want this for your home? Call Now!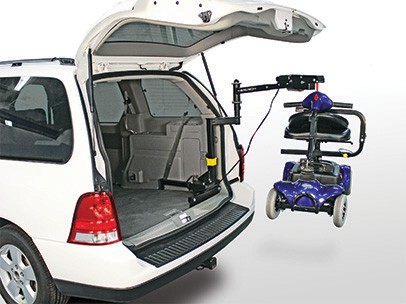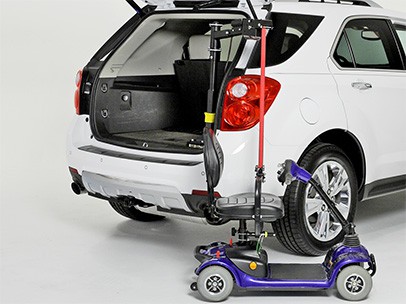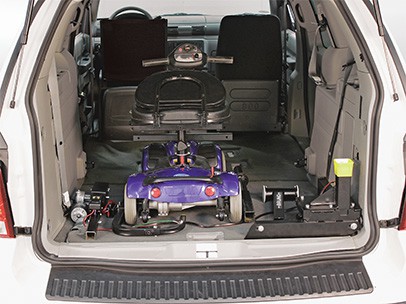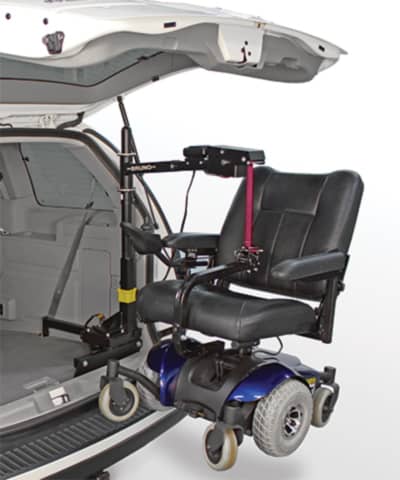 No matter your mobility need, we have innovative products and a reliable team of experts to keep you moving so you can enjoy life to the fullest - wherever it takes you. Send us a message and we'll get back to you as soon as possible.