Bruno Chariot
Using a mobility scooter or power wheelchair helps keep your independence. Bruno wants you to have just as much freedom in transporting your scooter, or power chair. For the first time, mobility devices weighing up to 350 pounds can be transported with many sedans thanks to Bruno's Chariot. The Chariot's wheels spin a full 360 degrees independently, that allows the Chariot to stay precisely behind your car, whether you're going up or down inclines, turning into parking spots, or even going in reverse. Unlike a traditional trailer, it stays inline with your vehicle, it's impossible to jackknife. Not only is it easy to drive your vehicle with a Chariot, lifting and securing your mobility device is equally as effortless.
Features of this model:
Power up/down platform with single button operation
Adjustable platform fits most scooters/powerchairs
Platform manually folds down when not in use
Easy drive on/drive off platform with traction coating
Independent suspension; 360 degree swivel wheels
Access most rear hatch/trunk by slightly lowering platform
Manual back-up for peace of mind
No scooter or powerchair modifications needed
Easily transfers to another applicable vehicle
Eligible for auto manufacturer potential rebates
3-year limited warranty
Lifting Capacity: 350 lb (159 kg)
Max. Mobility Device Width: 27 in (69 cm)
Max. Mobility Device Wheelbase: 38.5 in (97.8 cm)
Hitch: Frame mounted Class I or II
Folded Platform From Receive Hitch: 23 in (58 cm)
Vehicle Types: CUVs, hatchbacks, minivans, sedans, SUVs
Want this for your home? Call Now!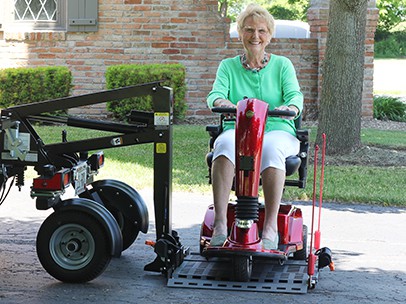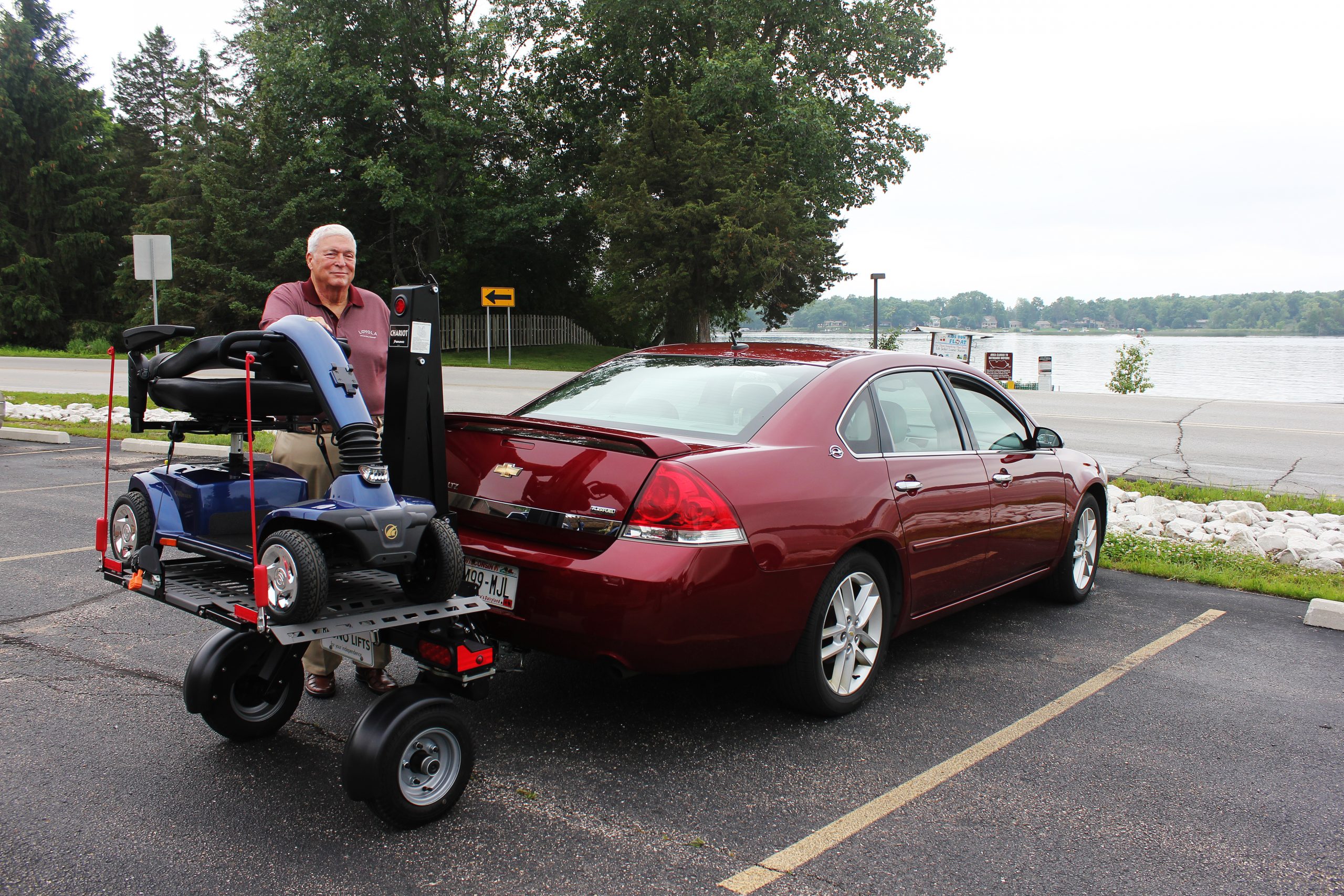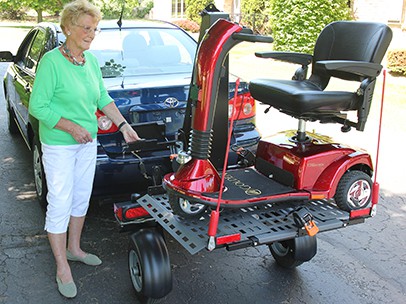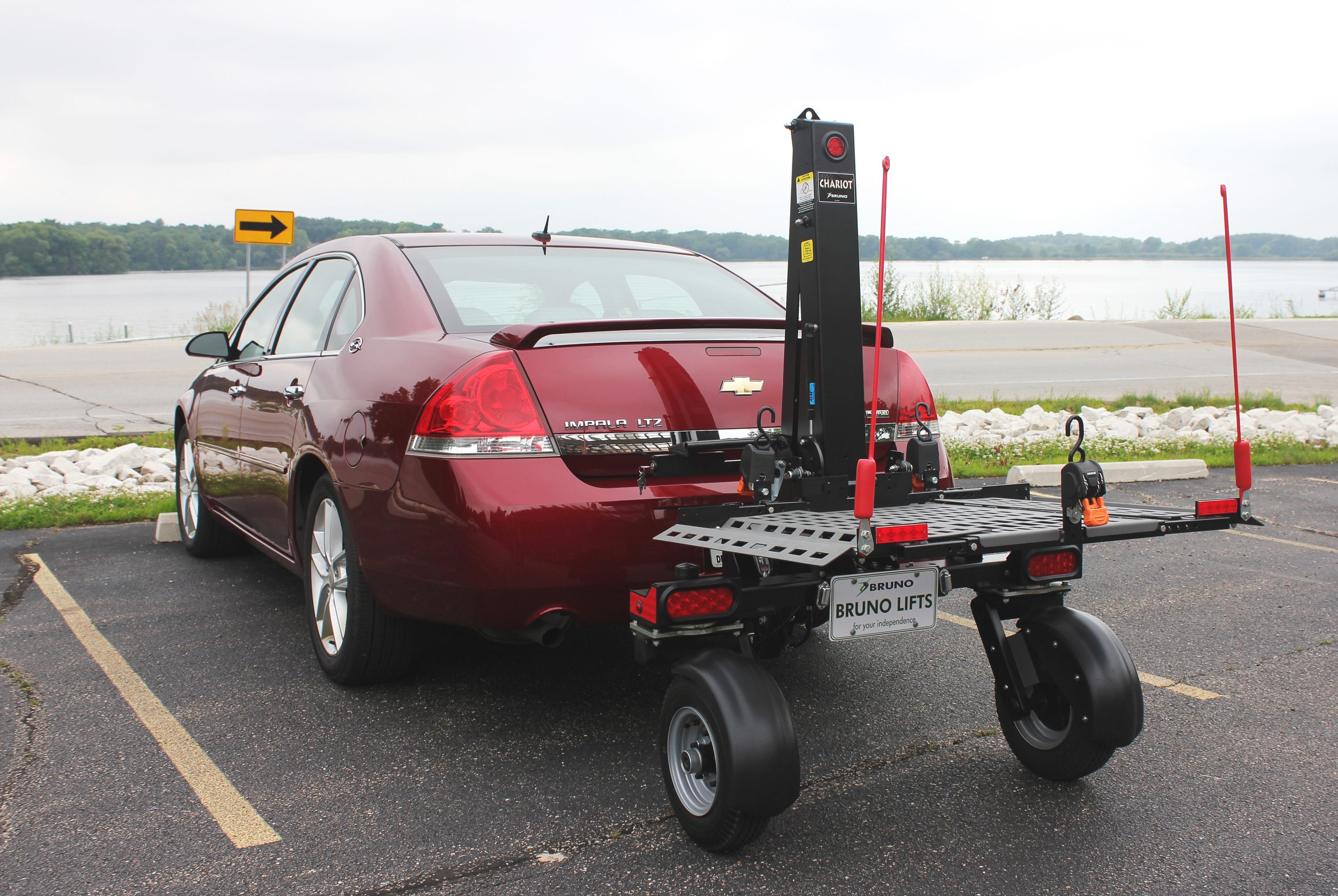 No matter your mobility need, we have innovative products and a reliable team of experts to keep you moving so you can enjoy life to the fullest - wherever it takes you. Send us a message and we'll get back to you as soon as possible.